Nearly half of women say their ability to work has been affected by period pain.
YouGov asked working women who experience monthly period pain about how this affects their ability to work, and what sorts of accommodation their workplaces provide. 42% of respondents said that their ability to do their job has been affected by period pain, while 53% said that though they do experience period pain, it has not affected their performance at work.
Unfortunately for women who suffer from period pain and have worked, 82% said their employers don't make accommodations for them.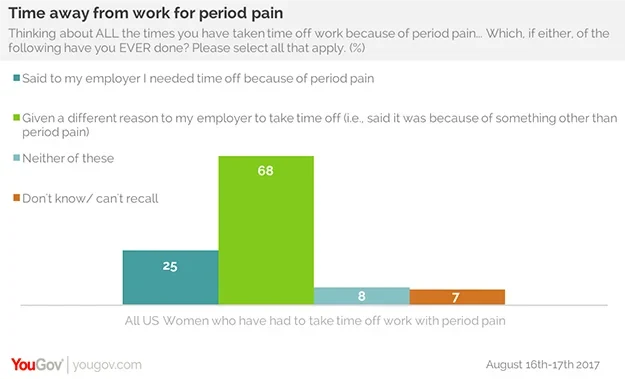 30% of women who have worked have had to take time off of their job because of period pain. 68% of these women said they didn't their employer the true reason for taking the time off. Only 25% said they told their employer that period pain was the reason.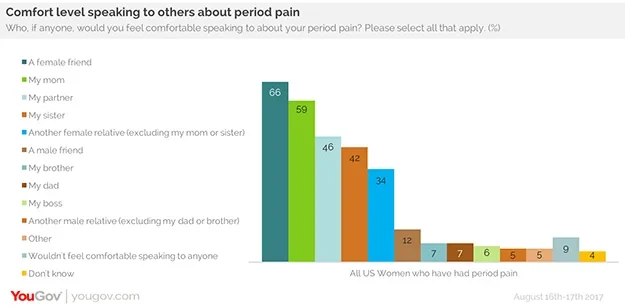 Most working women who experience period pain who took part in our study were uncomfortable speaking to their boss about period pain. In fact, only 6% said they would be comfortable speaking to their boss about period pain affecting their ability to work. More popular confidants included: female friend (66%), mom (59%), partner (46%), sister (42%), and another female relative (34%). This trend suggests that outside of their partner, most women don't want to discuss period pain with men.
For complete results, read here.