A recent survey shows that 86% of Houston residents consider their metro area either very or somewhat diverse
According to a recent YouGov Omnibus poll, Houston, Texas is the most diverse place in America. Numbers show that 86% of Houston residents say their city is either "very diverse" or "somewhat diverse" — the highest rate among America's 20 most populated metro areas.
In second place came Miami-Fort Lauderdale (84%), followed by Dallas-Fort Worth (83%) and Washington D.C. (80%).
The least diverse metro areas in the country, according to each city's own residents, are Portland (50%), Boston (60%), Denver (63%), and Seattle-Tacoma (63%).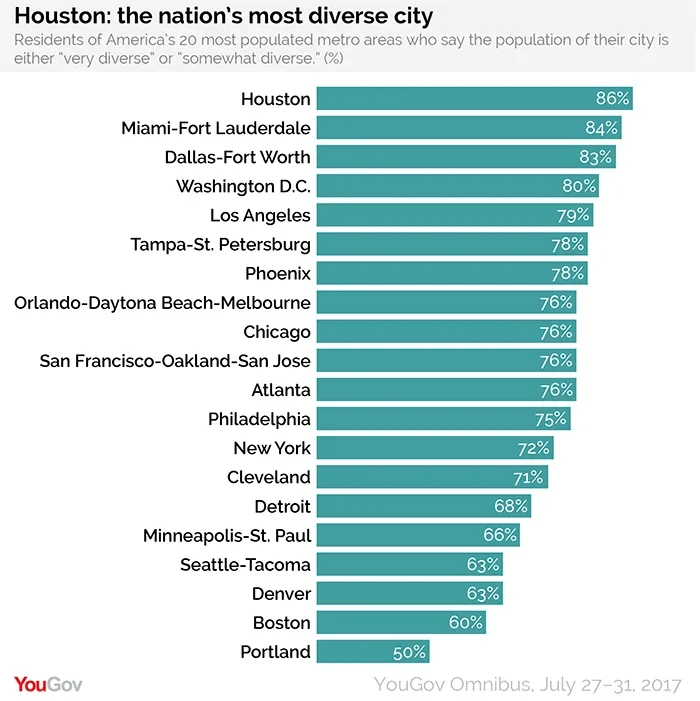 Methodology: Total sample size was 4,019 US adults aged 18+ (i.e. approximately 200 people per metro area). Interviews were conducted online between July 27-31, 2017. All figures have been weighted and are representative of the adult population of each metro area.
Photo: Getty