Women are more likely to encourage girls to go into male-dominated fields than men
As the world increasingly recognizes the contributions of women in all walks of life, a new international study from YouGov Omnibus explore how women and men view household economics, the division of domestic duties, and the future of women and men in the workforce.
The quantitative study spans three continental regions and nine markets – United States, United Kingdom, France, Germany, Sweden, Hong Kong, Thailand, India, and Saudi Arabia. The study of over 14,000 people – 7,225 women and 7,320 men – reveals that though more women have joined the workforce around the world, their role as the central figure in the home hasn't diminished.
Globally, more than one in five women who live with a partner (22%) say they either earn more than their partner or contribute the full amount to their household's total income. Less than a fifth of women (17%) around the world report that they contribute as much as their partners do. More than half of the women who cohabitate (52%) say that their partner either earns more than them or contributes the full amount to their household's total income.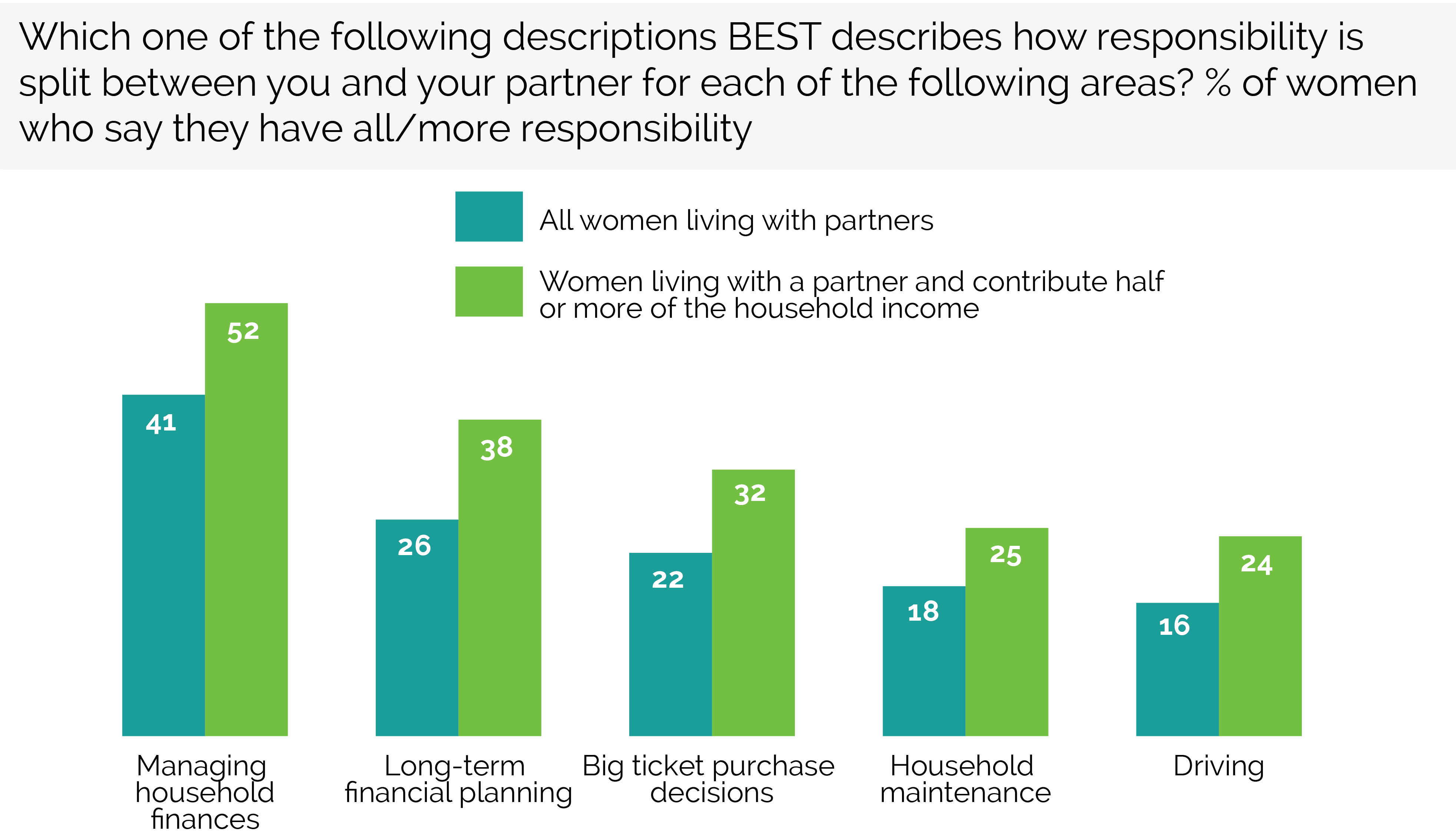 For women who take on more economic and domestic burdens, necessity may be the mother of invention – they are more comfortable than other women taking on traditionally "male" roles.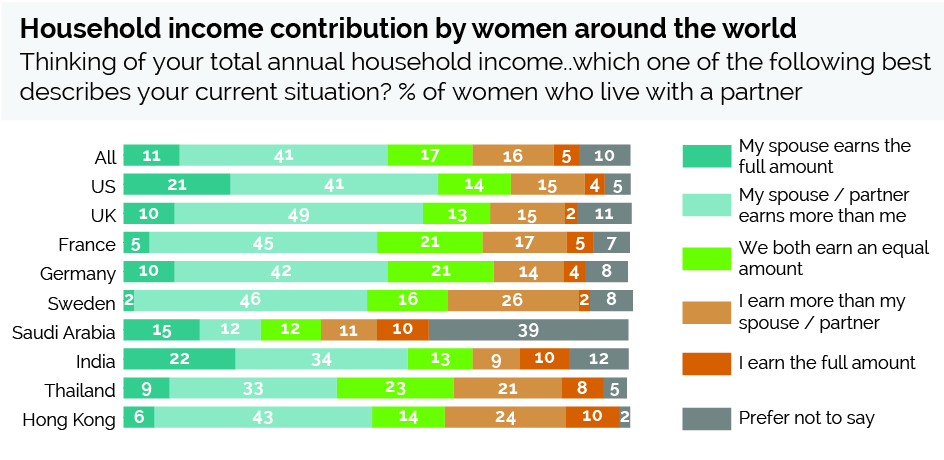 Today's women aren't just balancing a lot - they're planning big things for future generations. They're more likely than men to say they would encourage girls to pursue traditionally male-dominated fields – and to encourage boys to enter female-dominated ones.
Read more in YouGov's latest report: "Women's Voices: Paving the way for future generations".
Image: Getty