Half of Americans say cash or a gift card is better than picking something from a registry
Memorial Day weekend not only marks the traditional beginning of summer, but the beginning of the summer wedding season. While the bride and groom are stressing over the details, guests have only a few requirements – turn up, dress appropriately, don't hit the bar too hard, and get the happy couple a gift.
Gift registries, where the couple select a list of items for their home, are popular with many couples, but aren't as popular with the entire country. 39% of Americans say that cash makes the best wedding gift, while another 12% say a gift card is the best gift. Only 33% say that an item from the registry is the best wedding gift.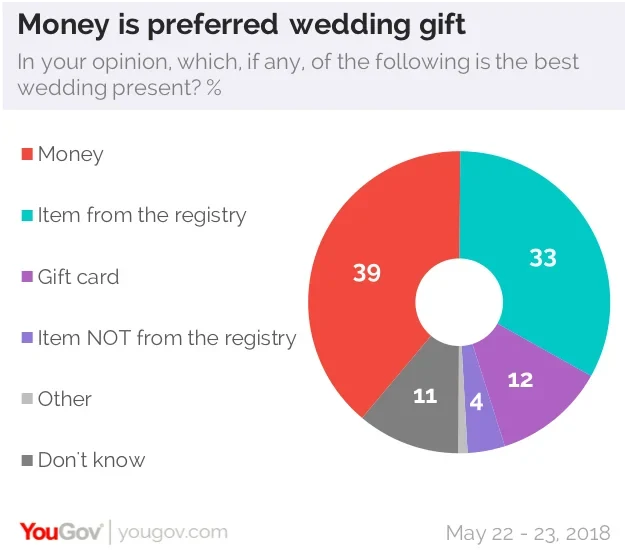 Actually remembering to get the gift before the wedding can be tricky for some guests, a reason why many registry companies allow guests two weeks' grace after the wedding to buy last-minute gifts. 13% of Americans are sticklers and think giving a gift anytime after the ceremony is too late, but most are more forgiving, with a fifth saying that it's never too late to give a wedding present.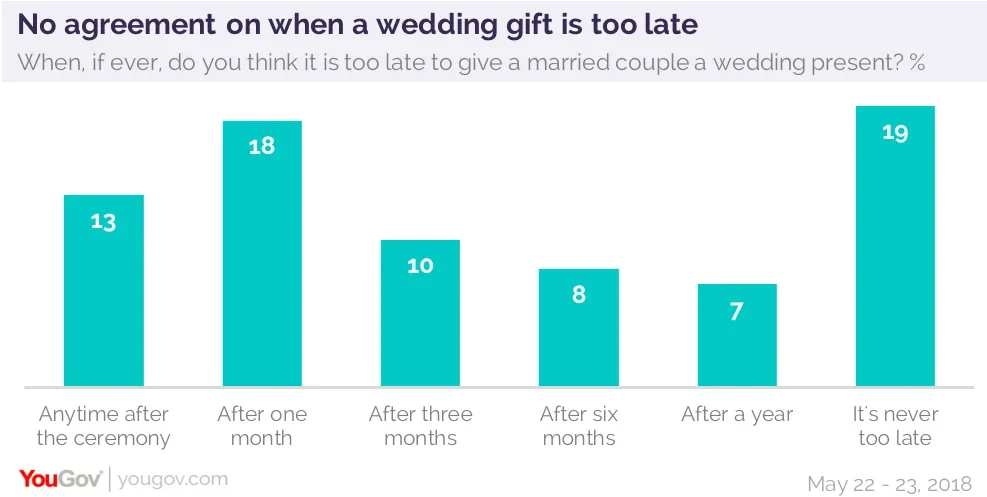 In terms of outlay, the most popular price range for wedding gifts comes in at between $50 and $99, which a quarter of the country (26%) say is their typical budget. 18% try to spend under $50, while 35% go for over $100 - including 5% who typical blow more than $250 on wedding gifts.