In recent months, many people on social media have been discussing whether or not it's acceptable for mothers to breastfeed their children on airplanes, in parks, in offices, in stores, and a variety of other public places.
New research from YouGov finds that most Americans aren't particularly bothered by seeing mothers breastfeeding in public places.
Majorities say that it is somewhat or completely acceptable for mothers to breastfeed in a public bathroom (80%), on a plane (75%), on a sidewalk bench in a park (70%),on public transit (65%), in a store (62%), in a restaurant (61%), and during a church service (56%).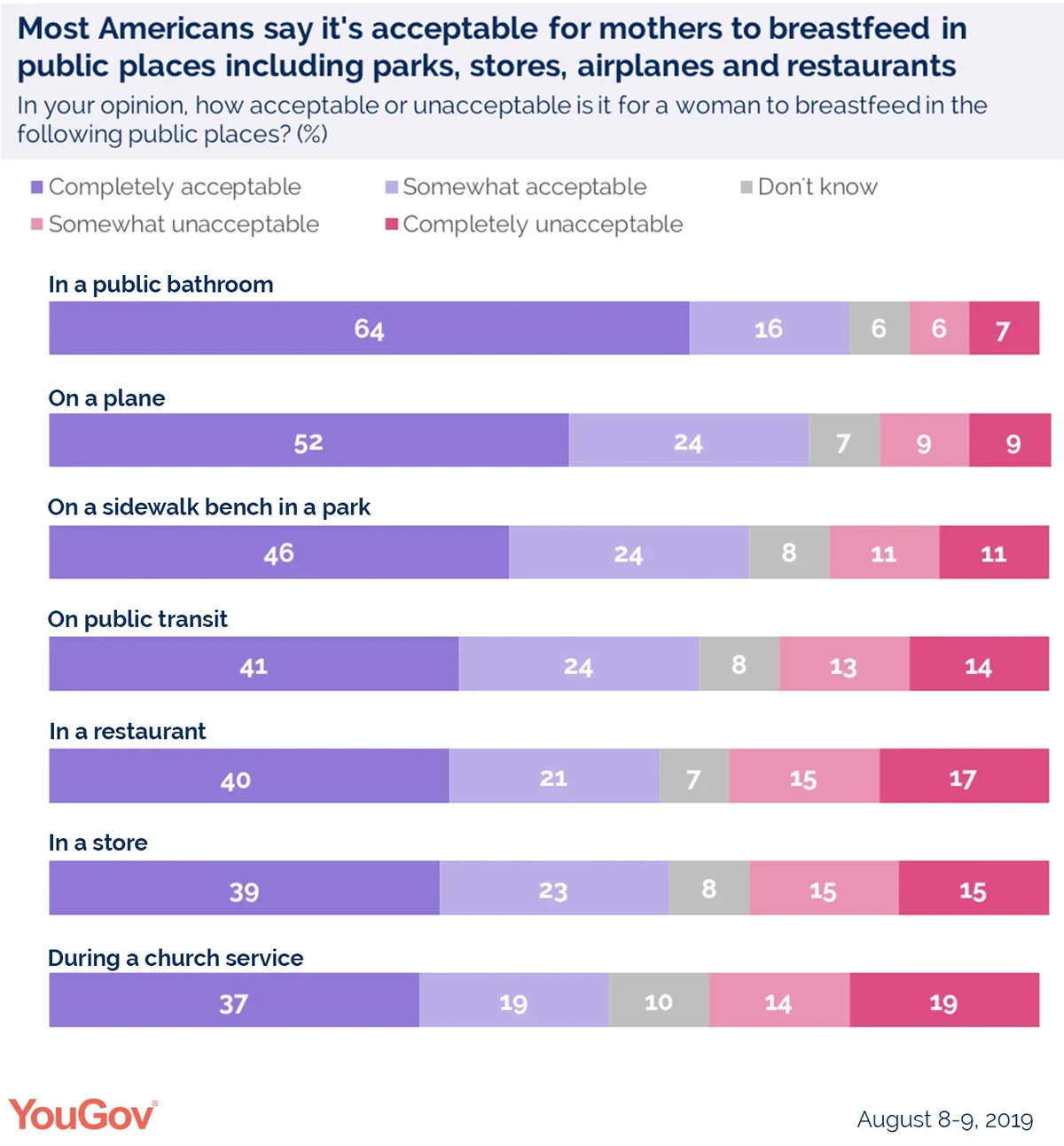 Do you find it acceptable for mothers to breastfeed in public? Sign up for our panel and tell us what you think.
There tend to be some partisan differences when it comes to women breastfeeding in public places.
Republicans are much more likely than Democrats to say it's "completely unacceptable" for women to breastfeed during a church service (25% of Republicans vs 13% of Democrats), in a restaurant (23% vs 10%), in a store (21% vs 8%), or on public transit (19% vs 9%).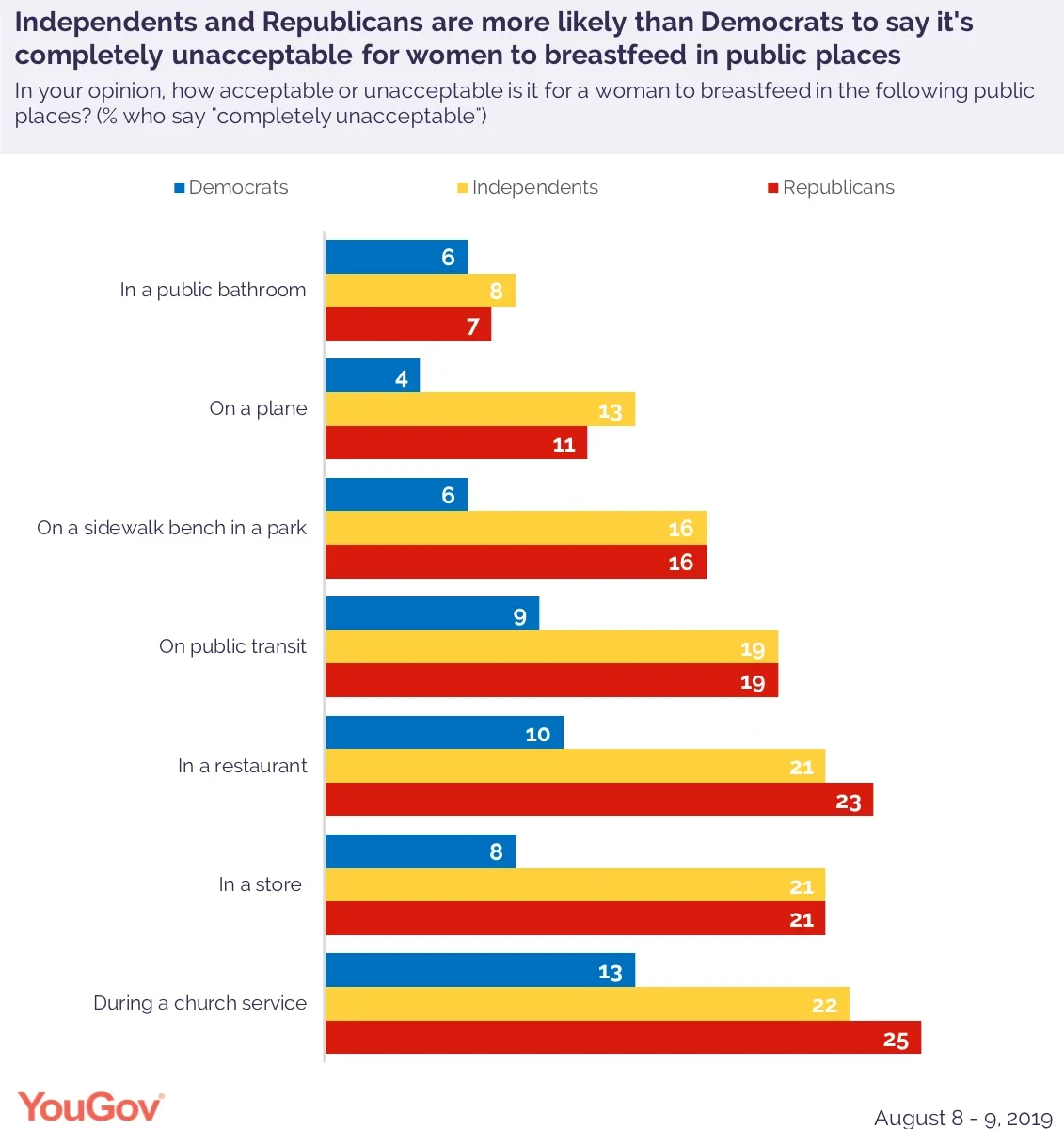 That said, a plurality of Republicans believe it is acceptable to breastfeed in all of those places.
Given how acceptable Americans find breastfeeding in public generally, it's understandable that many say that they don't mind sharing public space with someone who is breastfeeding.

Close to half (46%) of adults say that they're "very comfortable" with a woman breastfeeding next to them in a public place. Another 22 percent say they're "somewhat comfortable" with it. But roughly one-quarter (23%) of Americans indicate that they would be somewhat or very uncomfortable with this happening.
Another topic that regularly makes the news is mothers who feel they are shamed for using formula instead of breastfeeding.

YouGov's data finds that 65 percent of Americans do believe breast milk is better for babies than formula, but they don't necessarily judge mothers who choose to use formula: 73% wouldn't think negatively of a mother who chose formula over breastfeeding.
Of this group, 11% say they would actually think more positively of a woman who elected not to breastfeed, while 62% say their perception of her would be no better or worse. But another 15 percent say they would think more negatively of a mother who chose not to breastfeed.
See full results from this survey here.
Methodology: Total unweighted sample size was 1,231 US adults, including 227 who have ever breastfed. The figures have been weighted and are representative of all US adults (ages 18+). All interviews were conducted online.
Related: Paying for childcare is a significant financial strain for many American parents
Image: Getty