For a pair of glasses, Google's latest project is certainly getting quite a bit of hype. The glasses, under the working title of Project Glass, appear to provide the ease and convenience of social networking, media, and applications, all hands-free and sitting on the user's face.
Project Glass' promo video on Google's YouTube channel, which follows a day in the life of a New Yorker, has already reached nearly 13 million views since it was released on April 4. However, not much information has been released about the project or the glasses' features. In fact, 63% of respondents from YouGov's recent survey did not hear about the project after its announcement last week. About a quarter (26%) did hear about the project; 36% of those who were informed or had heard about "Google Glasses" were men, while 16% were women.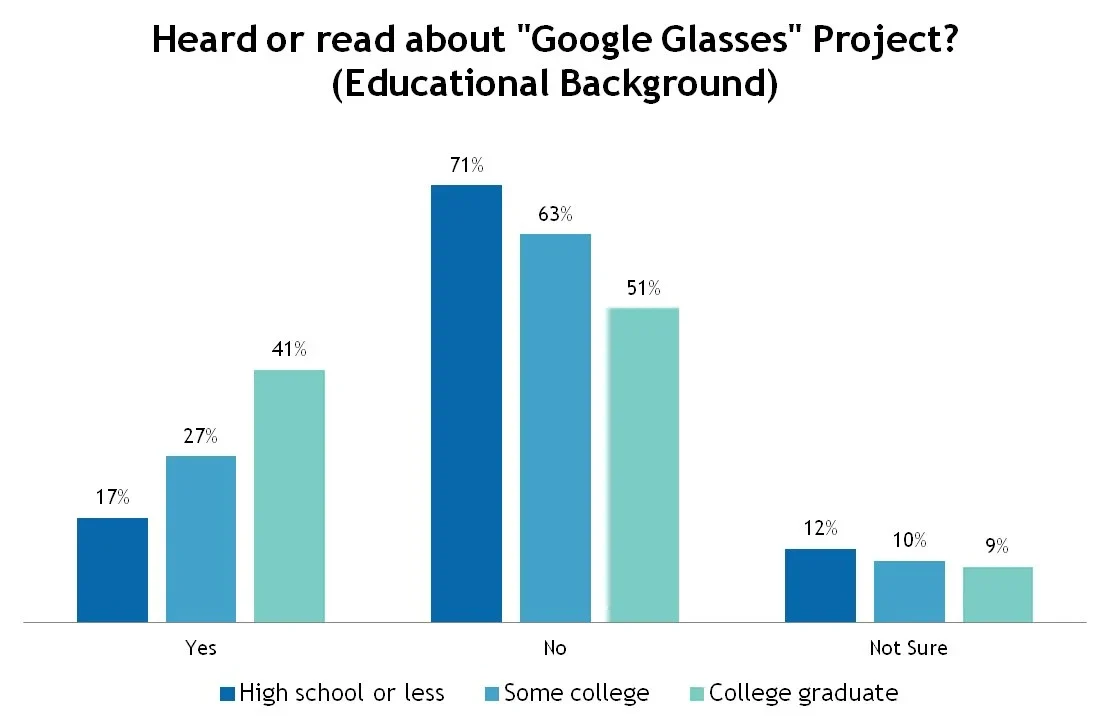 Among differing educational backgrounds, 41% of college graduates had heard or read about the project while 27% of those who attended only some college and 17% of those who attended high school or earned only a high school degree were familiar with the project.
While about half of respondents (49%) are not interested at all in wearing "smart glasses," 68% of the younger generation (ages 18-29) is interested to some degree. In contrast, a majority (70%) of the older generation (ages 65+) feel the opposite; only 30% of them are interested to some degree.