To celebrate the spring-time cookie selling ritual we asked about favorite Girl Scout cookies.
Outright winners were the Thin Mints. Favorite with all demographics, this is the cookie of cookies for the Girl Scout program with 33 percent of responders preferring them. Second were the Samoas – Caramel deLites at 23 percent, they are a confection of vanilla cookie, caramel, toasted coconut and chocolate stripes. Tagalongs Peanut Butter Patties were a distant third.
Bottom three were the Shout Outs! (Belgian-style caramelized cookie), Thank you Berry Munch (cranberries and white fudge chunks) and the Lemonades (shortbread cookie with lemon icing).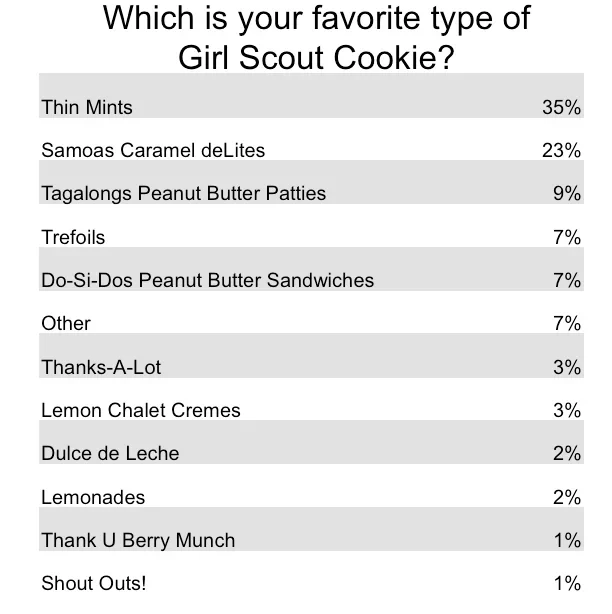 For those of us outside the door-to-door delivery zones, Girl Scout cookie booths or pop-up cookie stores are now locatable by zip code on the Girl Scout Cookies website.