(Week of 3/9/2013) If American Catholics had the choice, they would open the clergy to married men and to women, putting most of them at odds with their Church's leadership and rules.
In the latest Economist/YouGov Poll, nearly two out of every three Catholics favor allowing priests to marry, and 53% would open the priesthood to women. Only about a quarter would oppose those changes.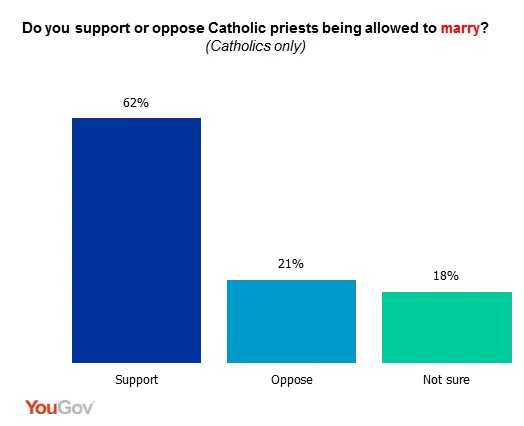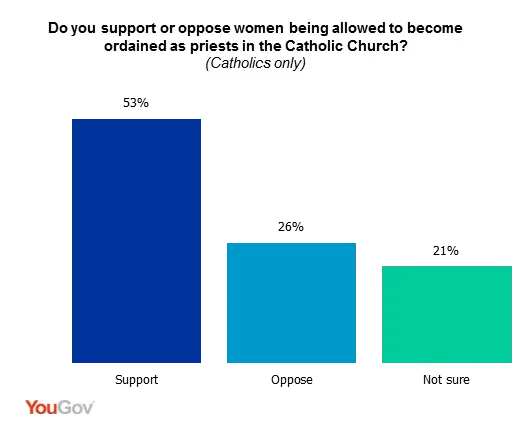 Support for these changes come from all subgroups of Catholics: majorities of both men and women would let women become priests, and let priests marry. There is also a relatively small age difference: while older Catholics are generally more conservative on social issues, that difference is much smaller – and sometimes non-existent – when it comes to the questions about who should be allowed to join the priesthood.
As with social issues, the most religious Catholics are less supportive of these changes. Still, many very religious Catholics want to see these changes.
Economist/YouGov poll archives can be found here
Photo source: Press Association