(Week of 6/22/2013) Americans are divided on whether the U.S. government should conduct peace negotiations with the Taliban in Afghanistan. In the latest Economist/YouGov Poll, 36% support such negotiations, while 37% do not. Two years ago, opinion was also divided. Democrats are more in favor of negotiations than Republicans are.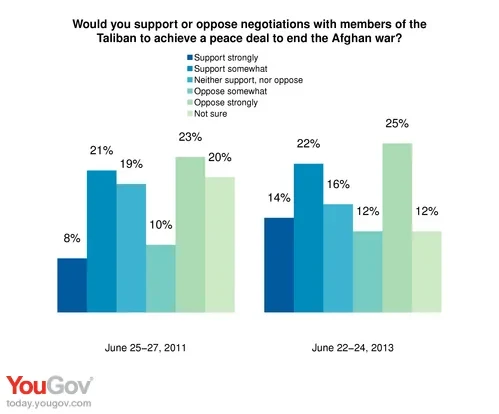 One concern about the coming withdrawal of U.S. troops from Afghanistan is the possibility the Taliban could return to power there. Most Americans think that is likely, though the figure is down substantially since 2009.
Americans are not happy with the President's handling of Afghanistan; 41% approve, but 48% do not. Approval of his overall handling of foreign policy is also negative. The President's recent decision to send arms to the rebels in Syria also gets rejection from the public. Only 28% approve of that decision; 54% disapprove.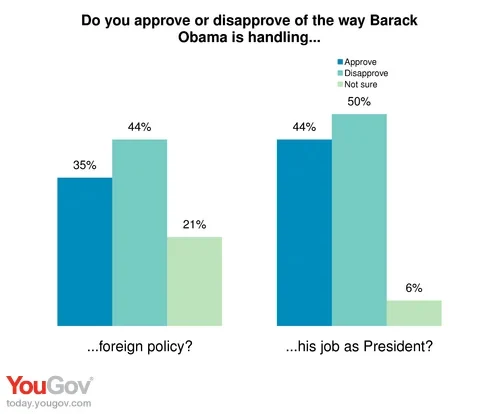 And his overall approval rating remains negative: 44% approve, but 50% do not.