Most Americans don't think the Redskins should change their name and people generally don't think that the name is offensive.
The Washington Redskins have once again faced headlines asking whether or not their team name is offensive to Native Americans. Their home newspaper the Washington Post has stopped called the team the Redskins. Instead, authors are using terms like 'the Washington team' and other euphemisms. This isn't the first time that these concerns have aired but it is the first time that a major newspaper has stopped using their team name.
The latest YouGov research shows that when people were asked if they think the Washington Redskins should change thier name, the majority said no (61%). 17% of Americas=ns said that they should change their name only if other teams like the Atlanta Braves and the Kansas City Chiefs did so too.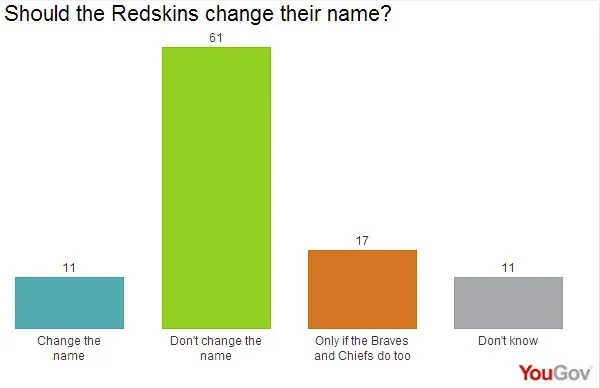 When asked whether or not the team name was offensive to Native Americans, the majority of both Republicans (89%), and Independents (73%) said no. Democrats (70%) were still solidly of the opinion that the name isn't offensive but 25% do say that the name is offensive.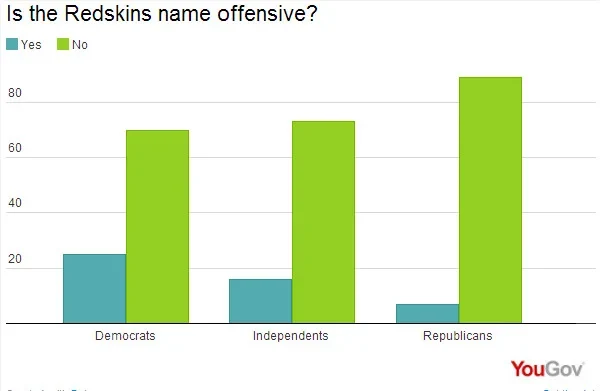 Full results can be found here.
Image: Getty.