Normcore may be the latest 'trend' to emerge from the epicenters of coastal cool, but this time they're only catching up to everyone else
In February of this year, the fashion world's boring underbelly was exposed by an article in New York Magazine on 'normcore' - an alleged new trend where the elite of cool in New York and Los Angeles have begun to deliberately wear boring, suburban clothes with a distinctive 90s flavor. Jerry Seinfeld, with his hiked up dad jeans and plain sweaters, has been adopted as the icon of the movement.
The latest research from YouGov shows that, for most Americans, comfort, practicality and normality are already the aim when people get dressed - exactly what the normcore crowd are aiming for.
75% of Americans tend to dress for comfort, and most also wear practical clothes (56%) and normal clothes (54%). Only 23% say that they tend to dress stylishly, and only 7% would go so far as to say that their sartorial sensibilities are 'chic'. Unsurpriingly, under-30s (34%) and women (32%) are the most likely to say that they dress 'stylishly'.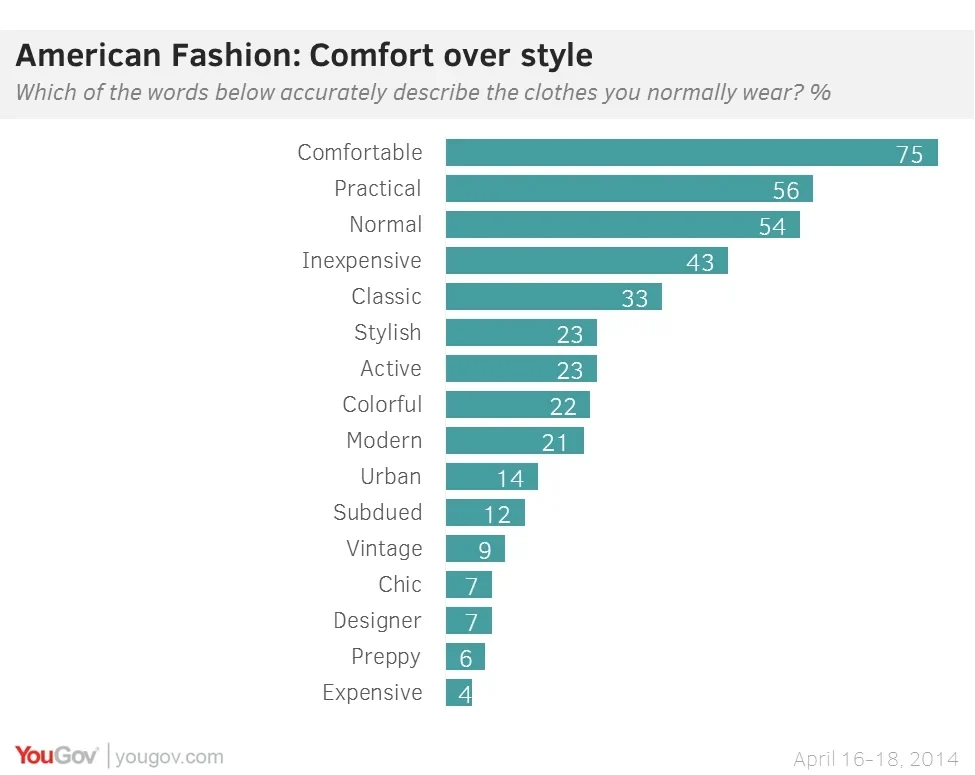 Regionally, people in the South are the most likely to describe their clothes as classic (36%), active (25%) and vintage (11%). Westerners are the most likely to dress practically (61%), inexpensively (48%) and colorfully (25%) while Midwesterners are only the most likely to say that they are 'modern' in their fashion (25%). Northeasterners are the most likely to describe their dress sense as stylish (27%), urban (20%), designer (10%) and chic (10%).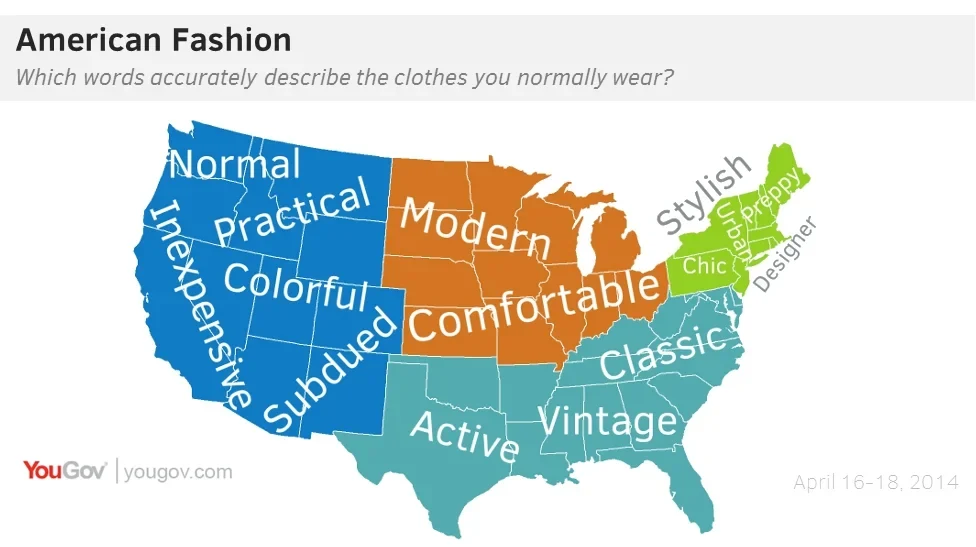 American men are reluctant to show off their style, however, with most (55%) saying that they dress to blend in rather than be stylish (19%). American women also tend to prize conformity (43%) but 36% of females in the US say that their main aim is to be stylish.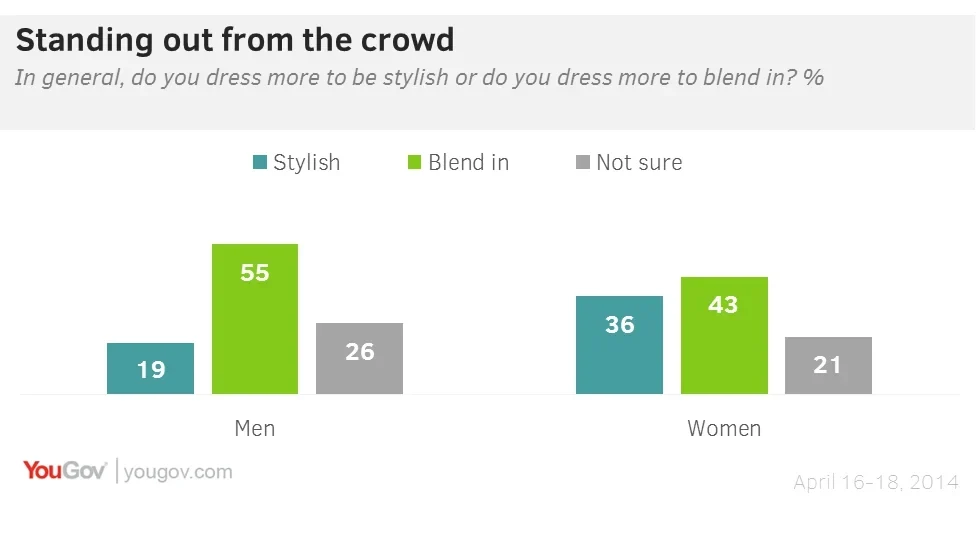 Asked whether they had ever heard of 'normcore', only 6% of Americans have, while 82% have not.
Full poll results can be found here.
Image: Getty