Most American women say that they find a man with a beard attractive, though a third of them wish fewer men would have them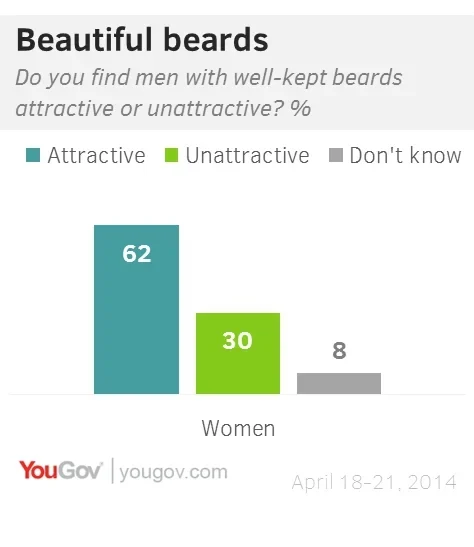 Beards are more popular today than they have been for decades, as male celebrities and trend-setters have increasingly let their facial hair grow freely. Some men who can't grow beards are even so desperate that they've turned to facial hair implants. Researchers in Australia, however, are warning that we may have reached 'peak beard': as the number of men sporting beards increases, clean-shaven men are more likely to be seen as attractive, undercutting their bushy-faced brethren in the process.
The latest research from YouGov shows that while peak beard may be a real and frightening phenomenon, it has not arrived just yet. Nearly half of Americans (47%) of Americans say that they find men with well-kept beards to be attractive. Women certainly like a beard, with 62% saying that they find bearded men attractive, though 30% do find them unattractive. Amercan men, however, are reluctant to pass judgement on the attractiveness of other men, with 52% saying that they simply don't know.
Asked whether they want to see more or fewer bearded men, women are split - 42% are happy with things how they are, but 35% of women would prefer if a few men would shave their whiskers off. Only 10% of women want to see more bearded men, while men themselves aren't bothered either way, with only 24% of American men wanting to see some change in the number of hairy-faced males.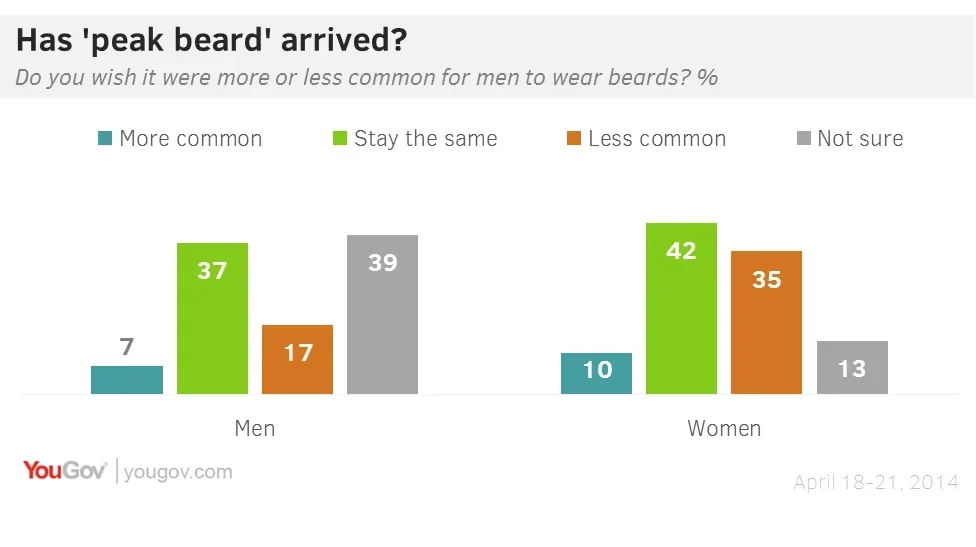 Full poll results can be found here.
Image: Getty