Interest in the competition has fallen following the U.S. team's exit, but many fans rank it as one of the best World Cups ever
The United States' departure from World Cup competition has certainly reduced American interest in the competition. In last weekend's Economist/YouGov Poll, three in ten claimed to be following the competition closely. That number has dropped. And now more than half say they aren't following the matches at all.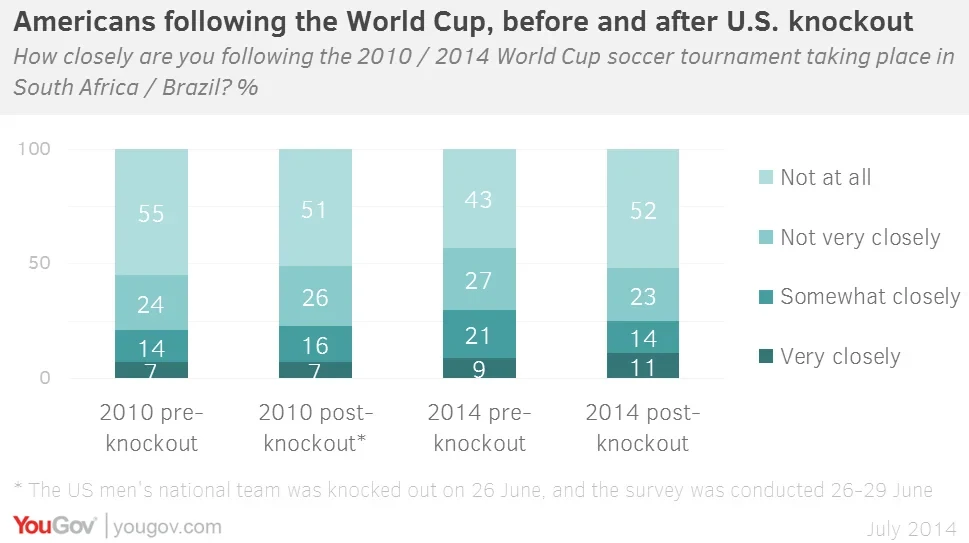 Soccer clearly has a long way to go when it comes to American interest and knowledge, even among some who are paying attention. Just one in four (27%) overall could correctly link USA star Tim Howard with his position as goalie. Two in three ventured no guess at all, and the rest guessed wrong. And just 56%, not much over half, of those following the competition could correctly place Howard.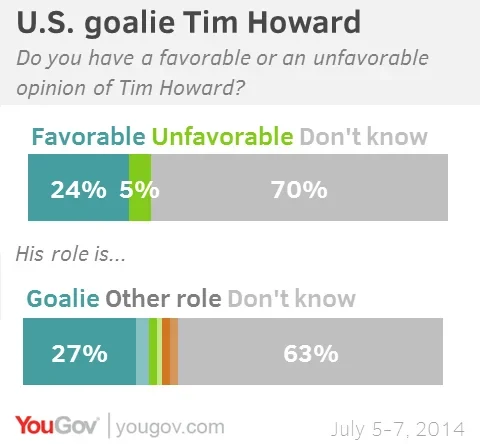 As a possible sign of future interest, Americans under 30 are just as likely to say they are following the competition as did so last week. Attentiveness has dropped considerably among older adults. Last week, 57% of Hispanics were following the games; this week, 50% still are. Female interest has dropped 10 points in a week.
But those still paying attention continue to be happy about the level of competition. Half of them rank the competition as one of the most exciting World Cups ever.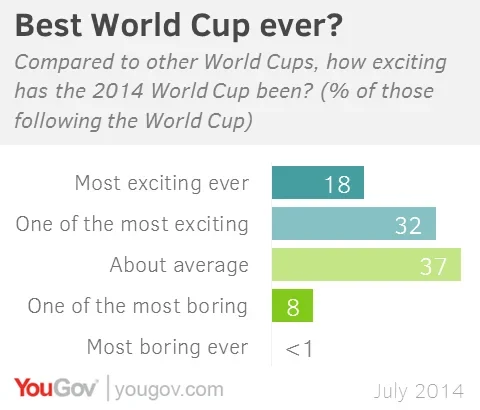 Who to root for now that the U.S. is out of the running? The favorite team this weekend was Brazil, the team that was just eliminated by Germany in a 7-1 rout. However, Germany ran a close second.
And among the remaining teams, about one in three of those paying attention would be happy if each won the World Cup. There is little difference when the question is answered by all Americans.