Most Americans say that it is right to cut Ray Rice and ban him from the game for assaulting his wife, but few think the NFL have handled the affair well.
Earlier this year it emerged that Baltimore Ravens running back Ray Rice had assaulted his wife, knocking her out, while the two were staying at a hotel in Atlantic City. Initially the NFL only issued Rice a two game suspension, which prompted uproar after critics noted that the punishment for domestic abuse is lighter than that faced by NFL players who are caught smoking marijuana for the first time. The Ravens have since cut Rice, and the NFL have given him an indefinite ban. The owner of the Ravens, Steve Bisciotti, has apologized for their initial actions, saying that they had not properly investigated the incident.
The latest research from YouGov shows that Americans overwhelmingly approve of the decisions to cut Ray Rice (66%) and to impose an indefinite ban on him playing in the NFL (60%). Only 15% disapprove of cutting him, wile 21% disapprove of the indefinite ban. Every group except black Americans tend to support the ban, but black Americans are split with 37% against the ban and 36% in favor of the ban.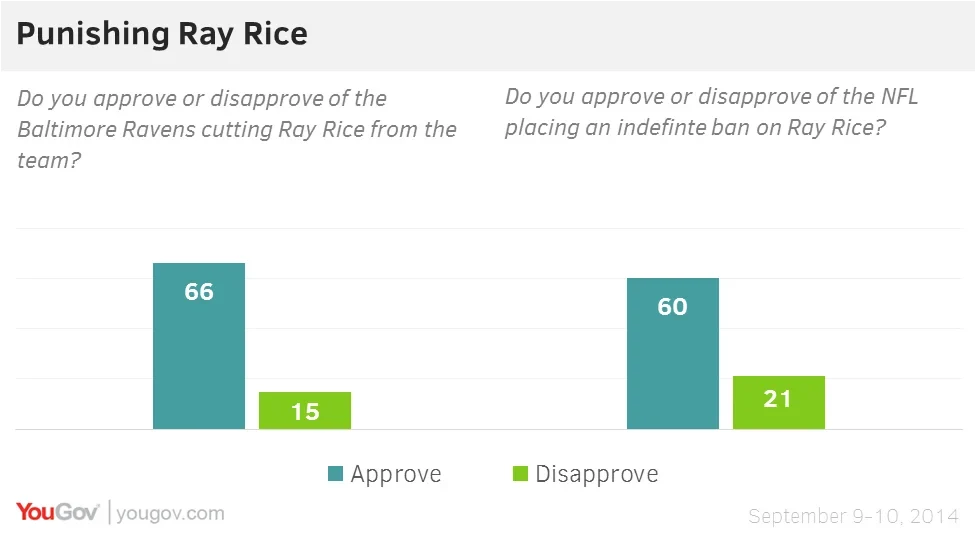 Overall, people tend to disapprove (45%) rather than approve (29%) of how the NFL has handled this. Most NFL fans (55%), in fact, disapprove of the NFL's handling of Ray Rice's assault on his wife.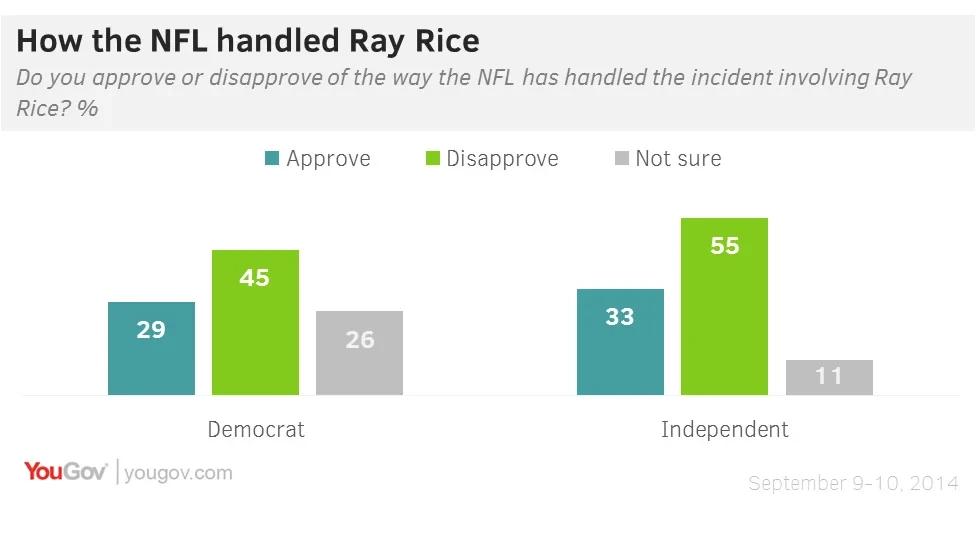 Looking back at how the NFL should have handled it when the NFL first issued a two game suspension, 33% of the public say that he should have received a full season ban then while 32% think that he should have received a lifetime ban. Only 8% thought that the NFL was right to suspend him for a few games.
Full poll results can be found here.
Image: PA