Most people might disapprove of the NFL's handling of the scandals, but they'll still tune in to watch NFL games
Over the past few months the NFL has been rocked by a series of revelations about players' behavior off the field that have brought into question the league's disciplinary procedures. Ray Rice and two other NFL players are in trouble for domestic abuse, while Vikings' player Adrian Peterson is facing charges of child abuse. The NFL Commissioner Roger Goodell has promised that the mistakes made will never be repeated and that the league's personal conduct rules will be overhauled, as worries grow that the reputation hit may cut audience figures.
The latest results from YouGov show that, for 62% of Americans and nearly three-quarters of NFL fans, the way that the NFL has handled the recent cases of NFL player misconduct will make no difference to whether or not they will watch football games. In fact, only 15% of football fans say that it would make them less likely. Despite this, however, the NFL's TV audience is actually up 8% from this time last year.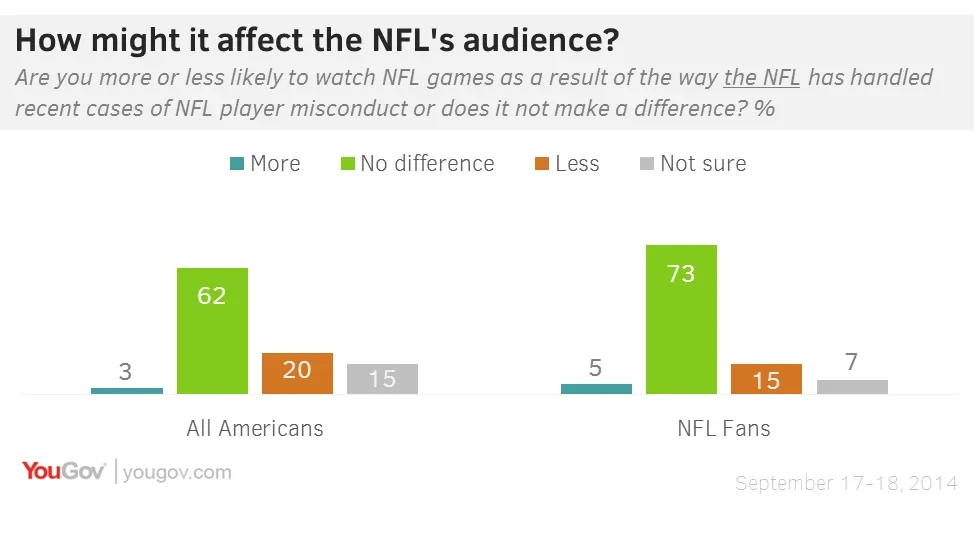 Overall, most Americans (51%) and NFL fans (57%) say that they disapprove of how the NFL has handled this summer's scandals. Despite this sentiment, and widespread criticism of NFL Commissioner Goodell's handling of the various scandals, support for his resignation is limited. Only 26% of the public think he should resign, while 31% say that he should not and 43% aren't sure. Among NFL fans 42% think that Goodell should keep his job.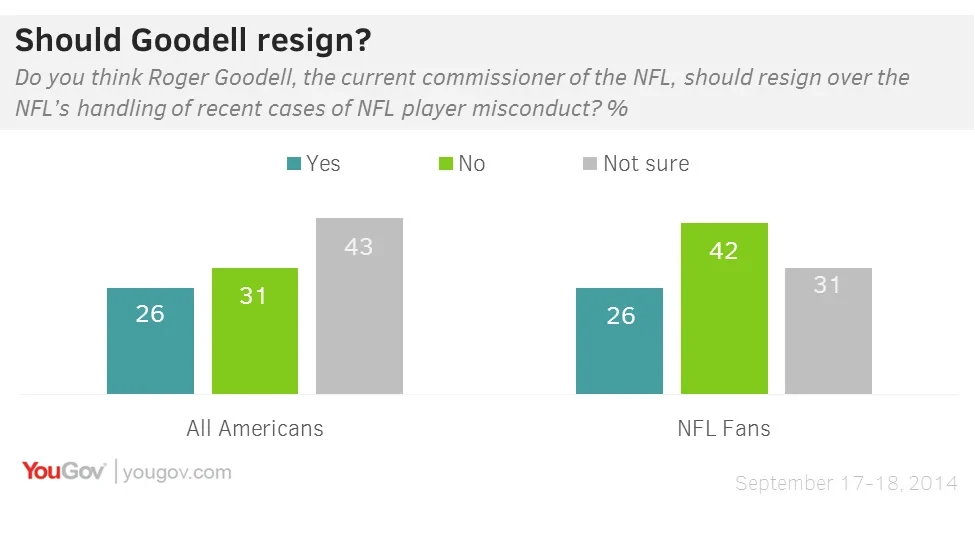 Full poll results can be found here.
Image: PA