Americans back banning Russia from international athletics competitions, and widely perceive that athletics has a problem with doping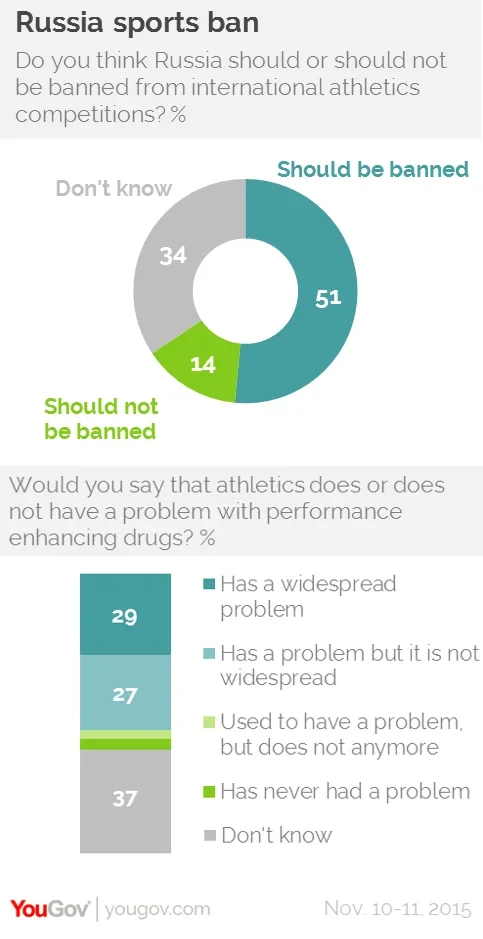 The World Anti-Doping Agency has thrown the world of athletics and international sport into chaos after it recommended that Russia be banned from international athletics competitions. The WADA alleges that the use of performance enhancing drugs is endemic among Russian athletes. Furthermore, the WADA says that the Russian government has played a major role in the doping system and has gone to huge lengths to cover it up. Hundreds of tests have been destroyed, testing officials have been imitated and lab workers have even allegedly been intimidated.
YouGov's latest research shows that 51% of Americans support the ban on Russia competiting at the international level because of widespread doping and cover-ups. Only 14% oppose a ban on Russia following the World Anti-Doping Agency's report, while 34% don't know what they support.
A similar percetange of Americans (56%) say that athletics in general has a problem with doping, with 29% of Americans saying that doping is widespread in athletics. Only 7% say that athletics currently does not have a problem with doping.
Full poll results can be found here and topline results and margin of error here.