There's no doubt that that the Women's World Cup is making bigger waves than most other sports events this summer.
In both the United Kingdom and the United States, matches have broken viewing records.The United States' quarterfinal game against France drew 6.3 million Americans to their screens, while 7.6 million Brits watched England knock out Sweden.
Those viewing figures reflect the data we collect on the World Cup every day in these markets as part of our YouGov SportsIndex service.
Currently, the tournament's Buzz score in the United States is 12.7, making it the second most positively talked-about sports property in the country.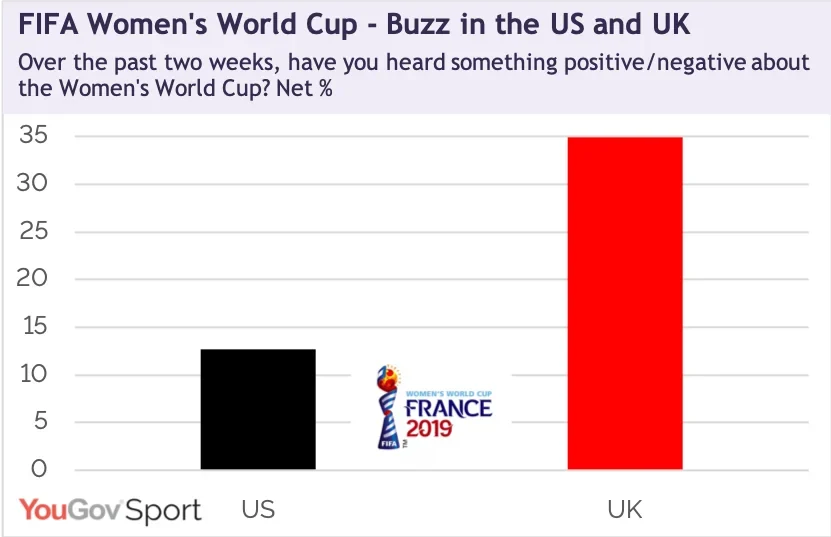 But in the United Kingdom, it scores 34.9 for Buzz, making it the United Kingdom's most talked about sports event in the country right now.
But second in the United States is creditable performance given that soccer is not the number one sport. And even that masks some more striking insights.
For example, following our recent observation about the MLS, we filtered the data for education.
And we can tell you that amongst college educated respondents, that Buzz score increases by nearly half, closing the gap to Major League Baseball in first place to just 0.5%.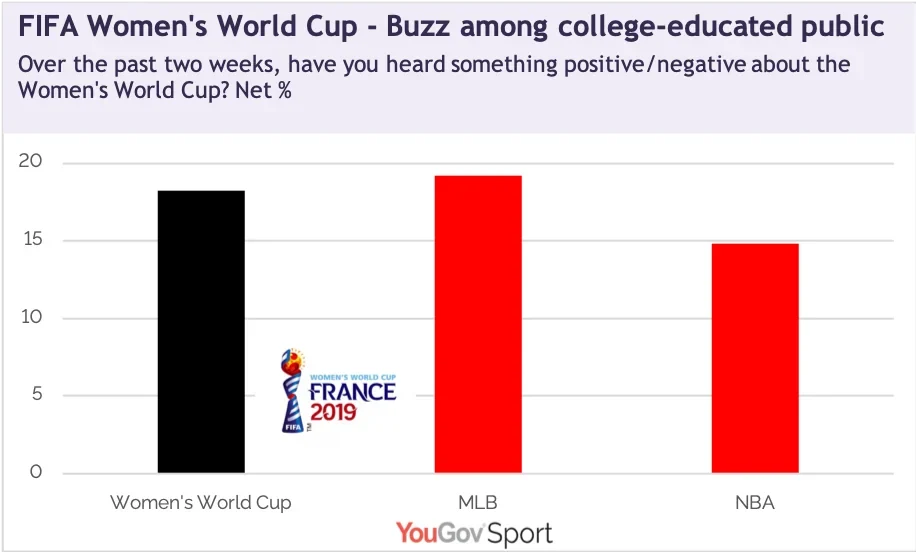 In the UK too, there is interest behind the headline figures. The World Cup, for example, is significantly more popular among lower income individuals (those earning £25,000 [$31,500] or less per annum) than among those in other salary bands.
Ultimately, though, what really matters for tournament organizers is our Current Customer metric – which tells us how many people are actually watching. And in the US, it's 10.4% of respondents – compared to 24.0% of Brits.
Let's see what happens as England meet the US in today's semi-final.