Throughout 2018, the number of US adults talking about the brand more than doubled
In a year that saw a significant spike in people entering the search term "porch pirates" — i.e. thieves who steal delivered packages from people's doorstep — it's understandable that a growing number of homeowners are looking for ways to deter this behavior. After all, online shopping is only proliferating, and one result of that is more packages left sitting around unguarded.
The problem of disappearing packages might help explain why Ring, the home security company and maker of doorbells with motion-sensor cameras, has experienced some of the biggest gains in consumer perception in 2018, according to new data from YouGov Plan & Track.
Apart from a general increase in brand awareness, Ring's Impression score — which asks people if they have an overall positive or negative impression of the brand — has climbed from 9 in early January to 19 by late December. That's one of the biggest rises in net favorability among the hundreds of brands YouGov monitors.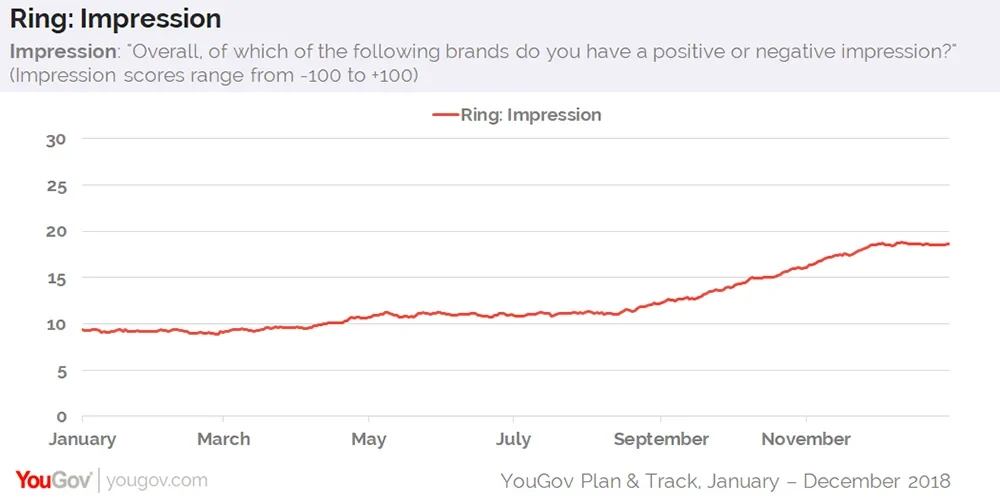 Throughout last year, the number of US adults who recalled seeing an advertisement for Ring — many starring basketball legend Shaquille O'Neal — has also grown. On January 1, 2018, for example, 13% of consumers said they remembered seeing an ad for Ring within the previous two weeks. By December 31, however, that percentage had increased to 25%.
Furthermore, the proportion of Americans open to buying a Ring product has risen from 6% to 14% over the same time period, while the number talking about the brand with friends and family has doubled — from 5% to 10%.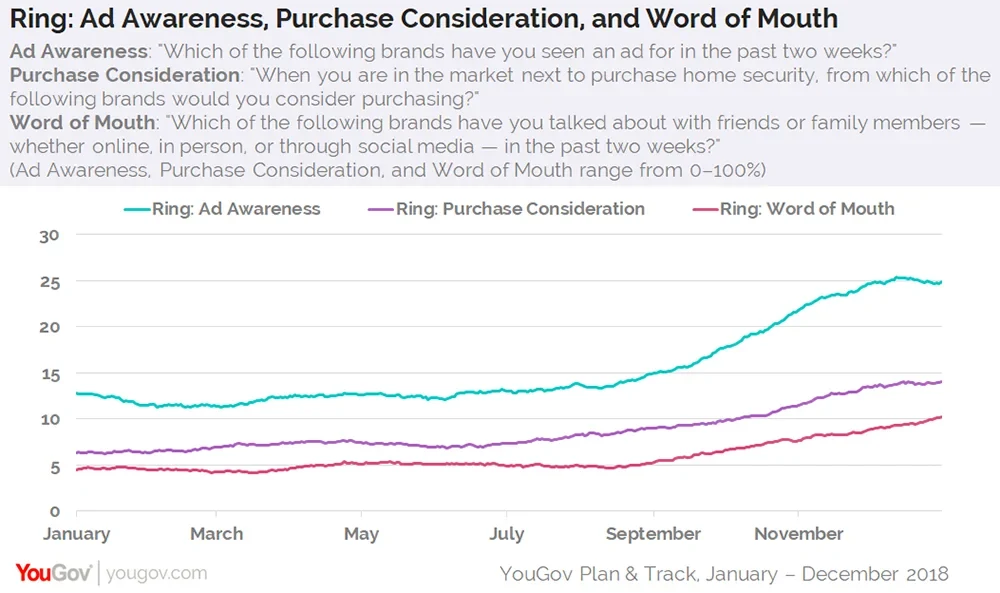 In total, YouGov figures reveal that 76% of US adults have had a package delivered directly to their home in the past 12 months. This activity is slightly higher among consumers who live in a suburb (81%) and lower among those who live in a city (71%).
Photo: Ring