Tens of millions of Americans have already invited voice-controlled speakers into their homes. Now many are turning to smart lighting systems in their quest for home automation.
YouGov Profiles data shows that the number of people that are considering purchasing a smart lighting system has nearly doubled since 2017.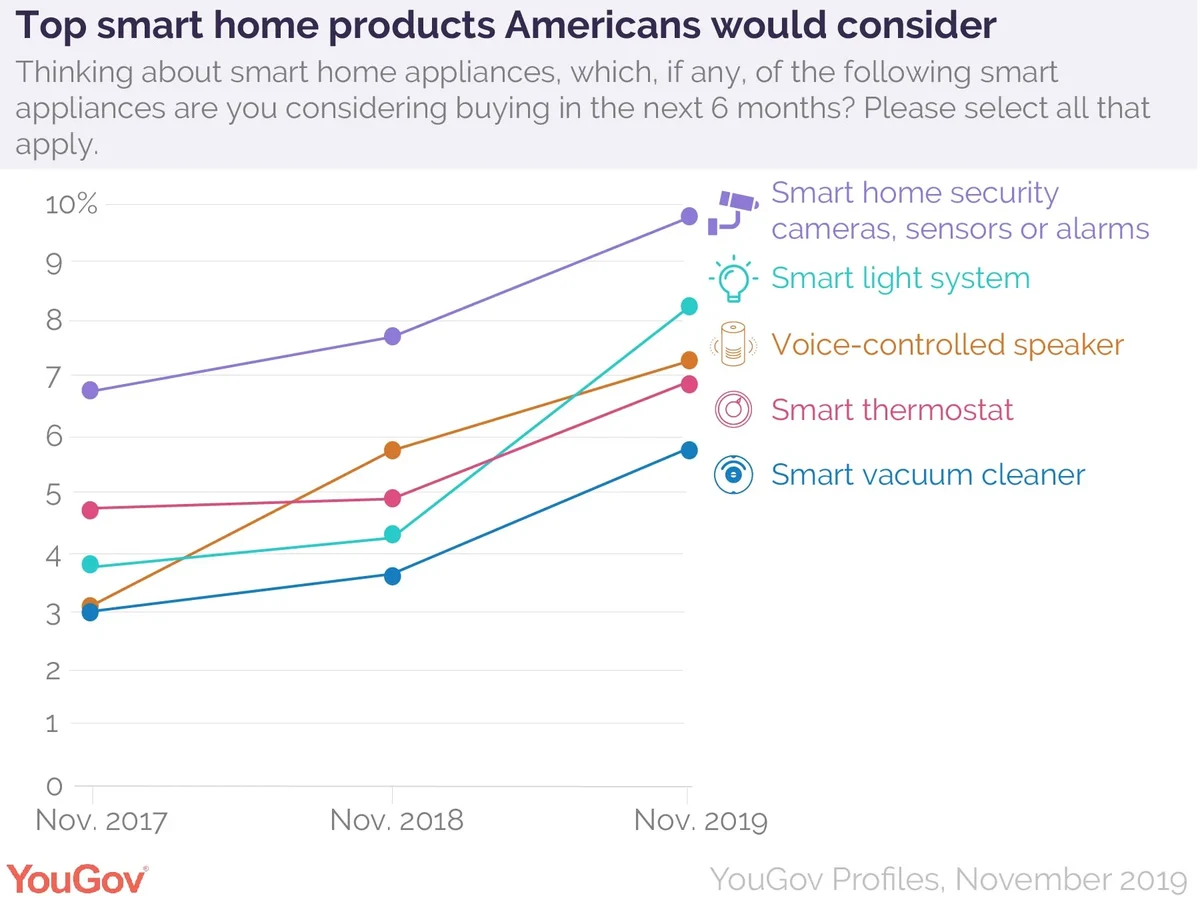 Smart lighting is a broad smart-home term that includes light bulbs or switches that can be controlled via a smartphone, speaker or wall panel.
For Amercans, the smart speaker they got for Christmas could be the gateway to more smart home products. YouGov data shows that nearly 30 percent of people who already have a smart speaker consider purchasing either smart lighting, or smart home security system, such as the Ring video doorbell.
Smart light bulbs give users millions of color choices and can be controlled via smartphone; 29 percent of Americans said they would use such features regularly or all the time, according to a YoGov survey from 2017.
Alexa, tell me about smart speaker users
Aggressive pricing and promotions by Amazon and Google around the holidays last year helped grow the number of people considering a speaker purchase and they remain a hot consumer item -- an estimated five million people intended to purchase a smart speaker on Black Friday, YouGov data shows. Amazon Echo remains the market leader, followed by Google Home, Apple HomePod and Sonos One.
But momentum in purchase intent does appear to be slowing slightly for speakers themselves.
Marketers should be paying close attention to smart speaker owners -- they're much more likely than the general American population to have a gross household income upwards of $350,000, according to YouGov data. And these Americans are big media consumers: They are more likely to have consumed nearly every type of media in the last week compared to US adults, including online radio, online newspapers, podcasts and online magazines.
Smart-speaker owners use their speaker to access a digital assistant more frequently than their phone and mostly use them to play music, check the weather, search the web for an answer to something and make appointments.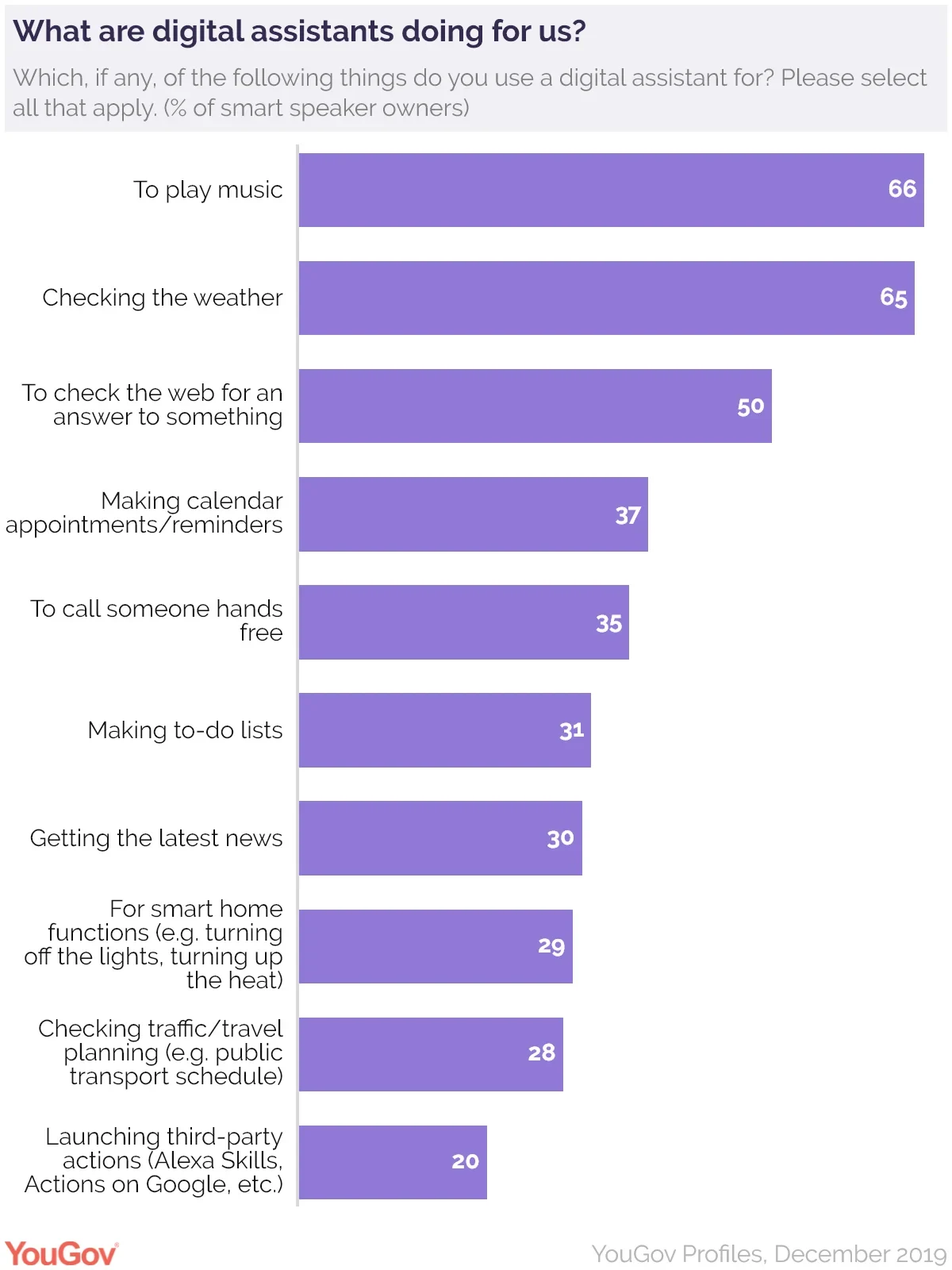 Keeping the floors clean, the house warm and a watch on the front door
More than ever, Americans are looking to smarten up their current thermostat and let their vacuum do more of the work and those with smart speakers are more likely to purchase the smart-vacuum-market leader Roomba in the next 12 months.
In the smart home category, security systems (such as cameras, sensors and alarms) remain the top products Americans are eyeing.
Image: Getty; Icons: Noun Project (Gem Designs, Theresa Stoodley, Dan Jenkins)