COVID-19 has created tumultuous marketing challenges that none of us have had to plan for before.

Massive disruption to our routines — namely a lot more time spent at home — has changed the things we watch, eat, and buy. Wouldn't it be great to have an up-to-date understanding of changing consumer behaviors at your fingertips? And even better, one that you can filter for the specific audiences that are important to you?

Since March 2020, YouGov has been doing just that — tracking consumer sentiment, media usage, eating patterns, shopping patterns, and more through a COVID-19 lens. And unlike one-off studies about COVID-19's impact, our questions are integrated into YouGov Profiles, a continuous tracker with over 450,000 profiling variables. That means we can cut the data by specific audiences, providing us (as well as planners) with deep insights. For this piece, let's take a look at the changing habits of US adults.

More time at home = more time with media

It is no surprise that working from home, remote/hybrid schooling, and reduced availability of out-of-home activities has led to more time with screens. We're seeing increased time for all measured media platforms with 30-40% of people saying they've increased their usage in channels such as TV, YouTube, and Facebook.


People who increased usage of one of the top media platforms are more likely to have also increased usage across other platforms.



With these increases in time spent on and across platforms, it may be a good time to consider diversifying your mix, look to reach consumers in streaming media (e.g., video, audio) or on high-reach content platforms where consumers are spending more time reading / engaging.

Hungry for news and escapism

Increased TV users over-index for watching at all parts of the day and especially for weekday mornings 7am-9am (index 134) and weekdays 9am-4pm (index 131). They watch network TV, news networks, cable mainstays and lifestyle channels. It will be interesting to see if networks aligned with news (i.e., ABC, CBS, NBC, CNN) see a decrease in the coming weeks post-election. And while these consumers over-index in their consumption of major news networks and live TV, they are neither more nor less likely to use major streaming apps (i.e., Netflix, Amazon Prime, Hulu, Disney+).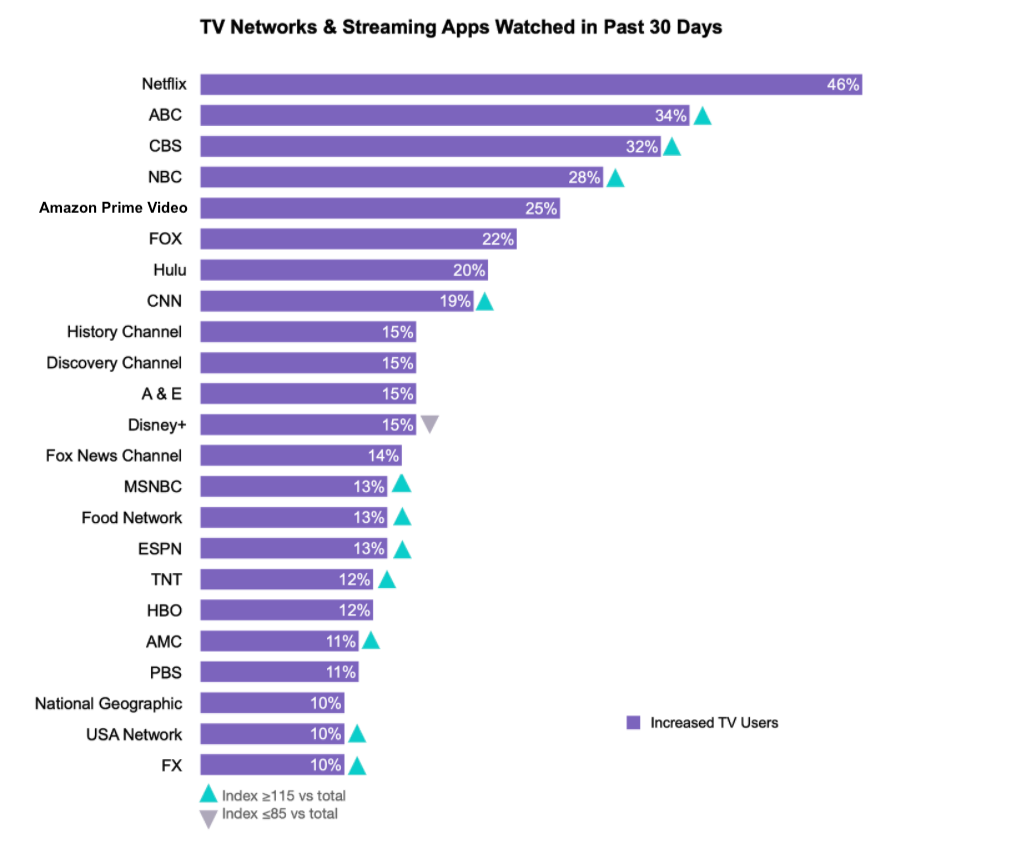 Increased YouTube users are 77% more likely to watch YouTube multiple times per day than general users. They're spending their time on YouTube watching all kinds of content from News & Politics to Pets & Animals.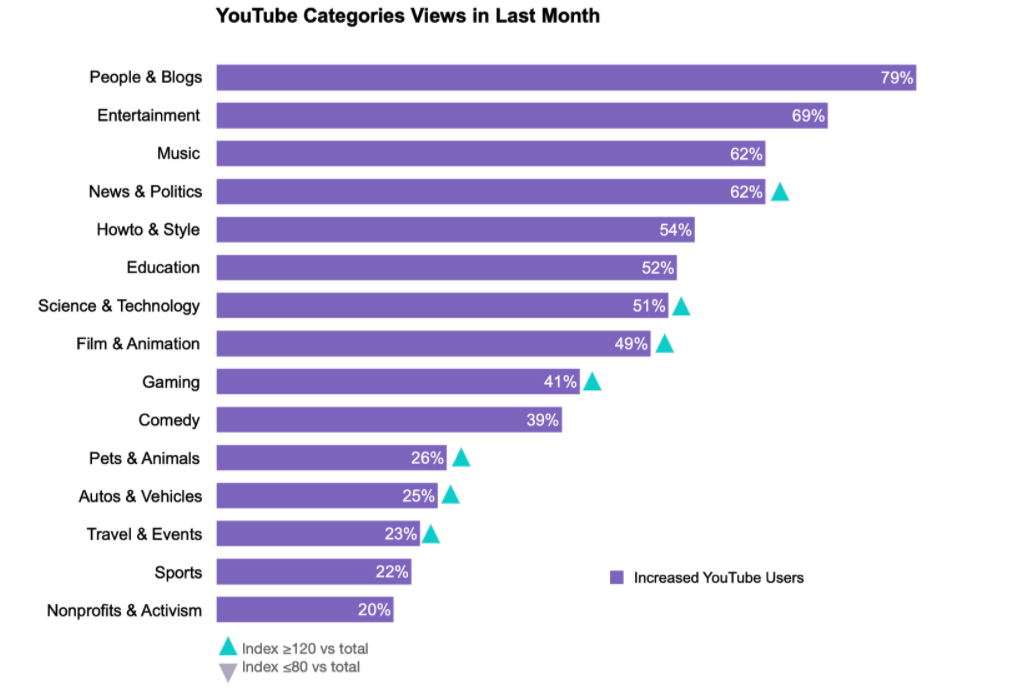 Increased Facebook users check Facebook multiple times every day (67% vs. 49% among general users). In addition to staying connected with friends and family -- the top reason for everyone for using Facebook – we see that Facebook is also a more important source of news and entertainment for them compared to general users.



Annual planning needs fresher data this year

There is a lot of uncertainty about the coming year, and much of the data available to the sector is a rear-view window onto what was happening a year ago — and that's not exactly representative of your consumer's current reality.

But findings from YouGov Profiles are updated weekly and can help you recalibrate the channel mix coming out of your planning tools and identify where to plan for flexibility as conditions continue to change. If there was ever a time to take a real-time snapshot of the way consumers are behaving, it's under the highly unusual conditions the pandemic is creating.

Methodology: The data is based on the interviews of 13,314 US adults aged 18 and over who were asked how their media consumption has changed as a direct result of COVID-19. All interviews were conducted online between May to October 2020 and results have been weighted to be nationally representative.