Mobile games have come a long way. If the platform was initially limited to simple monochrome titles such as Nokia's Snake, it has since become a diverse and growing ecosystem – one where apps such as Candy Crush Saga and Bejeweled sit side by side with complex, tactical multiplayer experiences like Call of Duty and Fortnite.

YouGov's new white paper, Gaming and Esports: The Next Generation, examines gamers in 24 international markets across a range of regions. Mobile gamers (those who play on a smartphone or tablet) represent the single largest audience in every market featured in this study – and in many cases this audience is more than double the proportion of console and PC gamers.

Though they dominate in every region, the gap is particularly wide in South East Asia – where mobile players handily outnumber PC players and outright dwarf the console audience. Thailand and the Philippines may be particularly fertile ground for marketers operating in this space, as the mobile audience accounts for nearly four in five gamers (78% Thailand; 77% Philippines).

How do mobile gamers play?

While it's commonly assumed that mobile gamers play for fleeting moments – perhaps on their commute or in between meetings – our data allows us to zoom in on the significant proportion of the population who plays mobile games for more than five hours per week.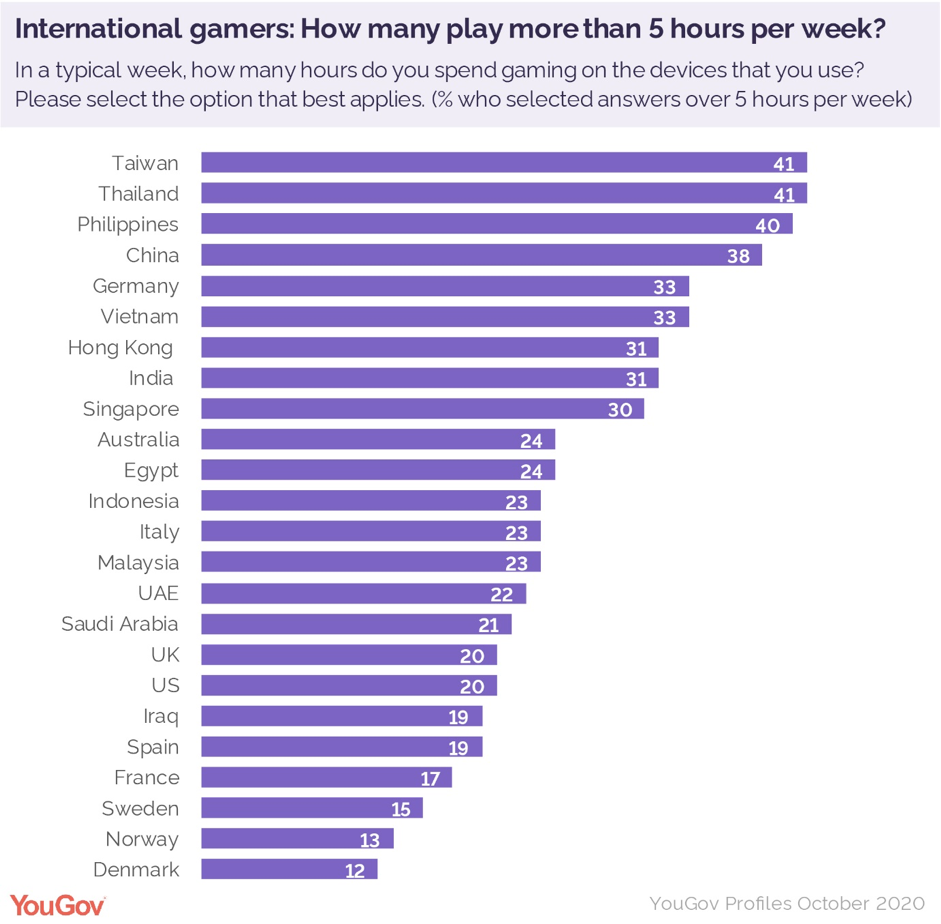 Higher levels of engagement generally correspond to higher levels of smartphone and tablet gaming overall – i.e. the bigger the market is for mobile gaming, the longer people tend to play. Thailand and Taiwan, which have the highest proportion of players of any country in our study, each have two in five (41%) of this audience playing for at least five hours per week.

And if gamers are stereotypically younger, mobile gamers resist easy assumptions. While those aged 18-34 dominate certain markets in our study, a majority of smartphone and tablet players in Europe and America are over 35.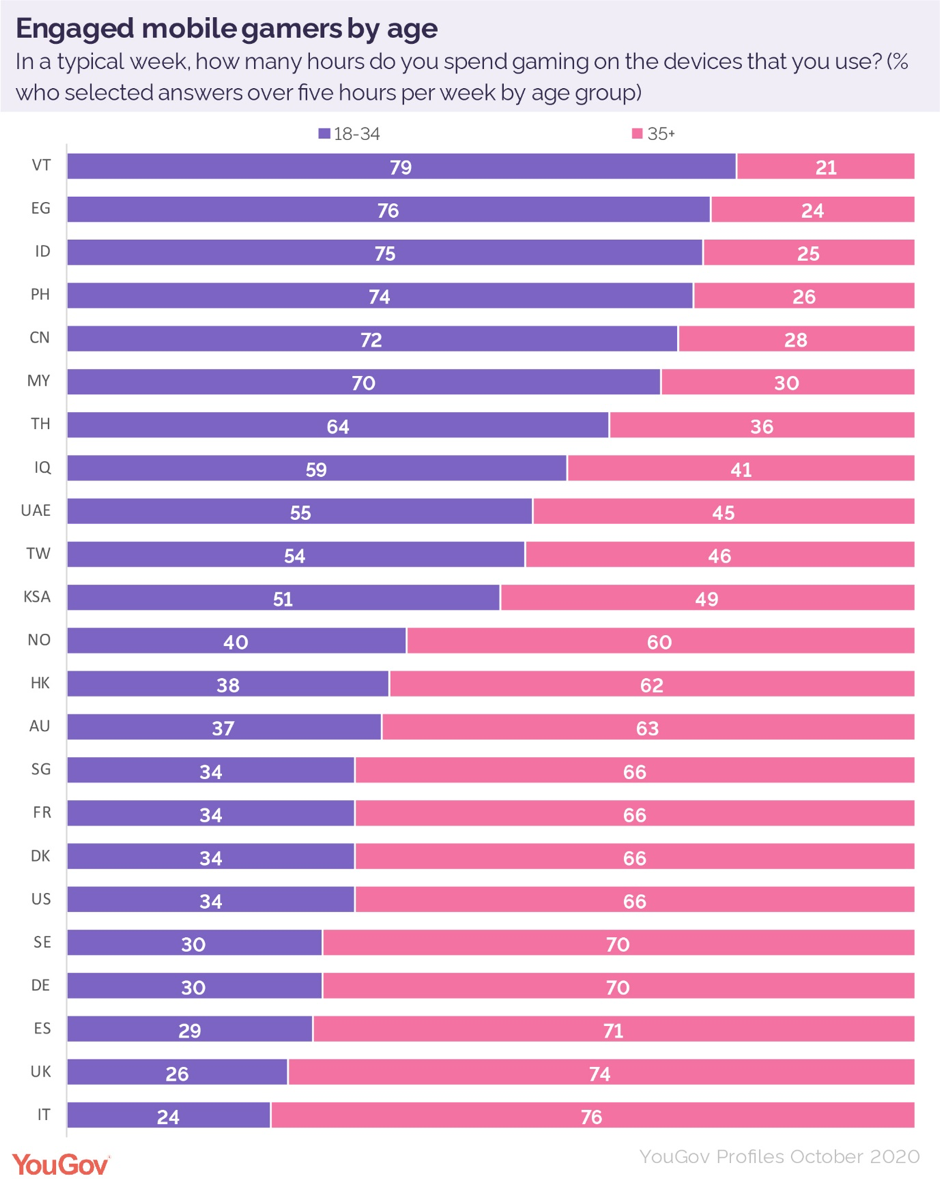 So marketers should not assume this group is the same across every region. Mobile gamers are diverse in their habits – which is perhaps a reflection of the increasing diversity of their options. While some might play Angry Birds for a few minutes on their commute or Pokémon GO on the way to the convenience store, other gamers are immersing themselves in The Elder Scrolls Blades and Honor of Kings.

Console gamers and mobile gamers

Our data also indicates a degree of overlap between the console gaming audience (an audience often considered to be generally more 'hardcore') and mobile gamers. In markets with strong console penetration, for example, mobile gamers who play for over five hours a week are more likely to play on console as well. This is true in Hong Kong, where half (50%) of this group also play on consoles, as well as Spain (49%) and the US (46%).

The overlap between these audiences could be important. Industry giants such as Nintendo have already normalized playing big-budget, AAA console games on a portable device, most recently with the console-turned-handheld Nintendo Switch, and brands such as Microsoft have made important bets on the mobile gaming market. Services such as xCloud (already on Android and expected to arrive on iOS in the near future) are designed to bring console gaming to other devices – including smartphones – without compromising graphical fidelity or performance. All the user needs is a subscription to Game Pass Ultimate and a stable internet connection.

Download the full white paper here