Americans approve of Pope Francis' decision to allow mothers to breastfeed during Mass
Follow @YouGovUS on twitter and stay up to date with the latest news and results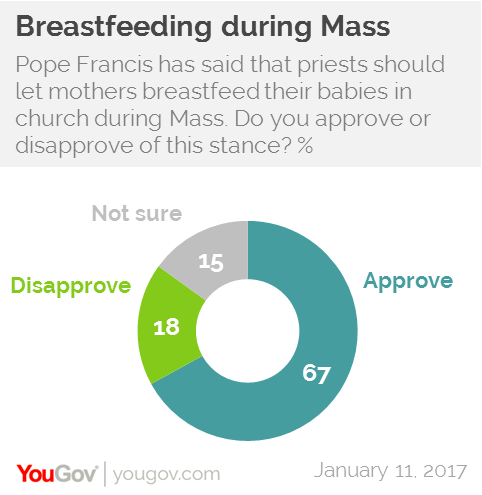 During a mass baptism in the Sistine Chapel, Pope Francis, a known advocate for faciliating breastfeeding, called upon churches to allow mothers to breastfeed during Mass. Breastfeeding during church is already widespread in countries such as Italy, but some mothers may wonder at how well received it would be in American churches. 
Research from YouGov shows that the call by Pope Francis to priests to allow mothers to breastfeed during Mass isn't particularly controversial among Americans. In fact, over two-thirds (67%) approve and say breastfeeding during Mass should be allowed.
More broadly, a significant majority of Americans (70%) are OK with mothers breastfeeding their babies in public. Only 17% say that it is unacceptable to breastfeed publicly. Attitudes to this barely differ between men and women.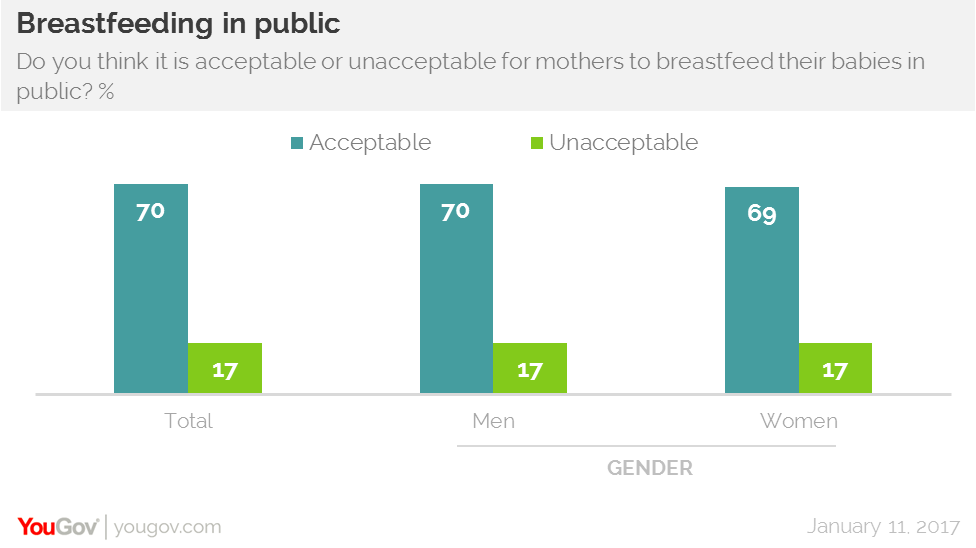 <P>