Young renters rate Kenmore and Frigidaire higher than young homeowners – who tend to favor Avanti and Bosch
More Americans own (52%) than rent (42%) their homes, according to YouGov Profiles. Millennials are the only age group where the inverse occurs – a majority report that they currently rent (55%) rather than own (42%) their home. As such, the brands that millennials choose to fill their homes with may depend on the length of their lease or the amount of space they have available, all of which are factors in home ownership and renting.

YouGov Ratings reveals that millennial homeowners and renters tend to share positive opinions of certain appliance brands but also diverge in their perceptions of others.

Regardless of whether they own or rent their homes, millennials tend to have a positive opinion of three brands – Dyson, Whirlpool, and GE Profile. The three appliance brands make an appearance on the top five lists of both millennial groups.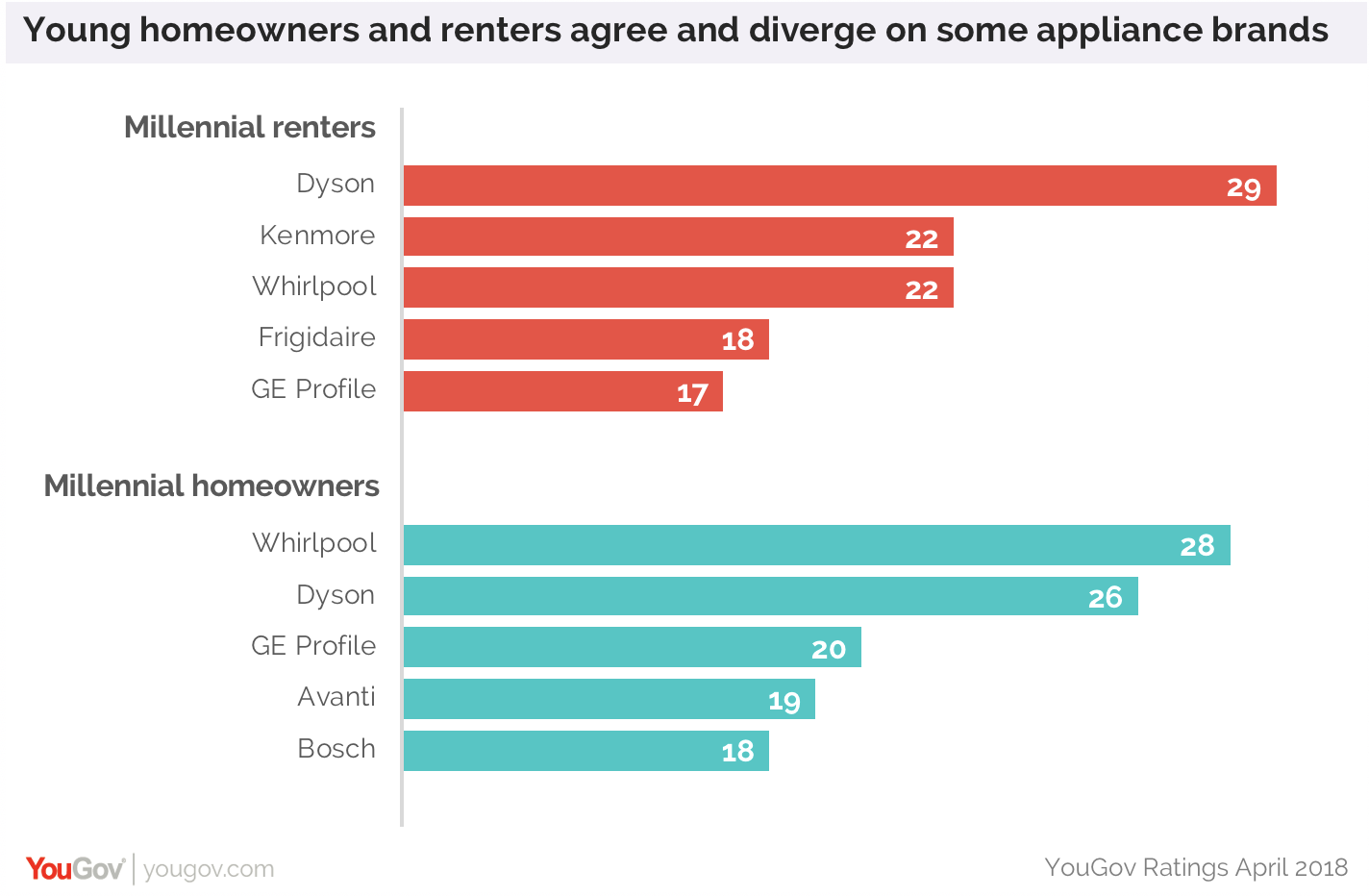 Millennial homeowners and renters also say they favor other brands. Appliance brands that emerge in the top five list for young homeowners include Avanti (19%) and Bosch (18%), while millennial renters tend favor Kenmore (22%) and Frigidaire (18%).

Learn more about YouGov Ratings

Photo: Getty