Most Americans are glad to see U.S. combat troops leave Iraq — even though most think it was a war that was a mistake and one the U.S. was not winning.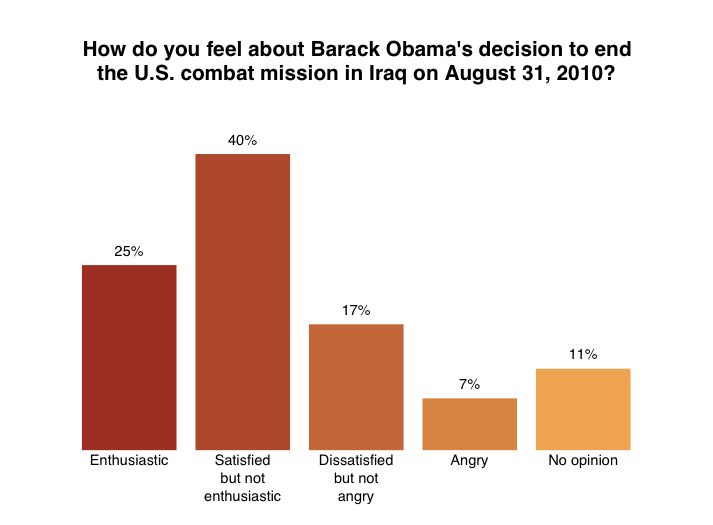 65% of those interviewed in the latest Economist/YouGov Poll are either satisfied or enthusiastic about U.S. combat troops leaving Iraq, while just 24% are dissatisfied or angry. (Republicans are more likely to be dissatisfied and angry). But few Americans are convinced that this means that combat operations really are at an end. 72% think the war in Iraq is not yet over. 70% believe that it is likely that the U.S. troops left in Iraq (50,000 who are defined as non—combat troops), will still see some combat in the next year.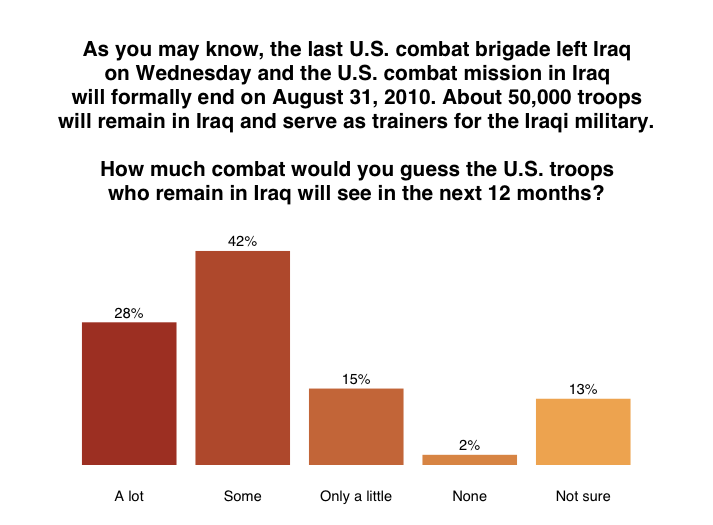 The decision to remove combat troops — and the fact that they are clearly leaving Iraq — appears to have made Americans feel better about President Obama's handling of the war there. 47% now say they approve of the way he is handling the war there; 44% disapprove. His approval rating on the war has risen eight points in just the last week, and is among the highest ratings he has received on the war all year.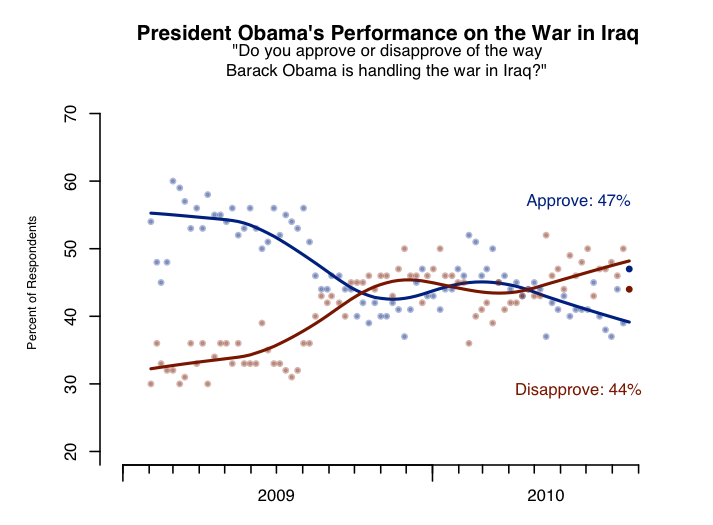 But the President's overall job approval is still low, as there are almost no indications of improvement in public perceptions about the country's most important problem: the economy. In this week's poll, only 42% — matching the all—time low for the President in Economist/YouGov polls — approve of how President Obama is handling his job overall, while 52% disapprove.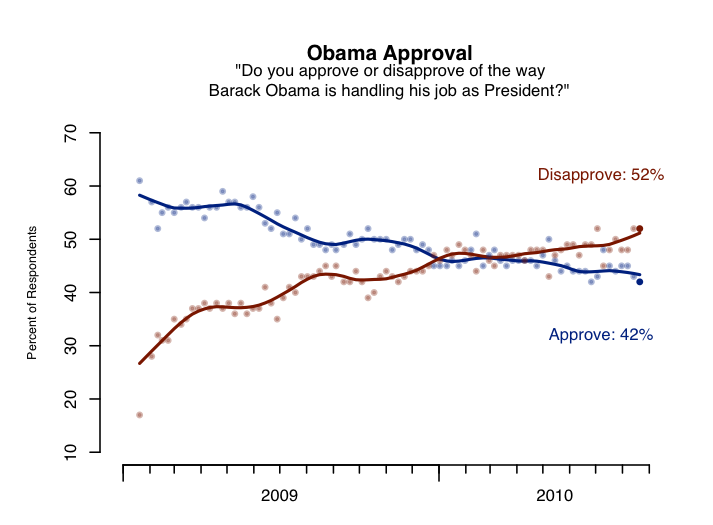 The President's approval rating for handling the economy remains at 35%. The same as last week, and only one point higher than his all—time low on this issue.
The President's rating for handling the war in Afghanistan, another war that Americans see in a negative light, continues to languish. This week, approval of his handling of the war in Afghanistan is nine points lower than the President's approval rating on Iraq.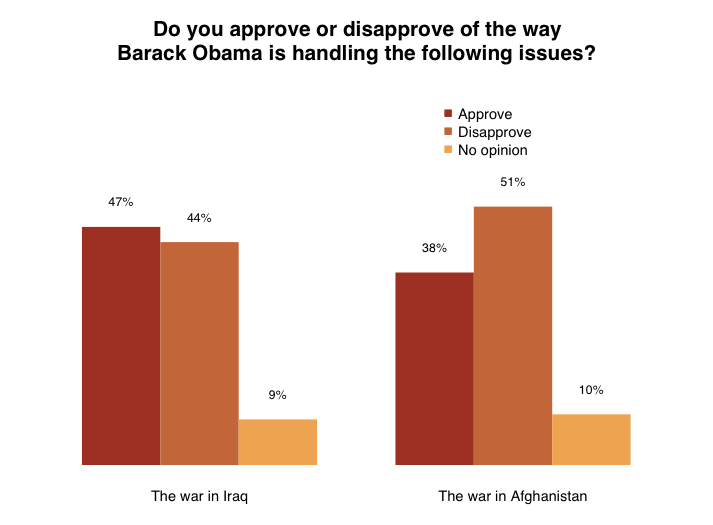 There is still significant pessimism about the future of Iraq after American combat troops leave. Just 32% have even a fair amount of confidence that Iraqi security forces will be able to handle the day—to—day security operations in Iraq. In addition, there is skepticism about the President's promise to remove all U.S. troops from Iraq by December 31, 2011. Just 41% of Americans think he is likely to keep that promise. 45% say he is not likely to do that.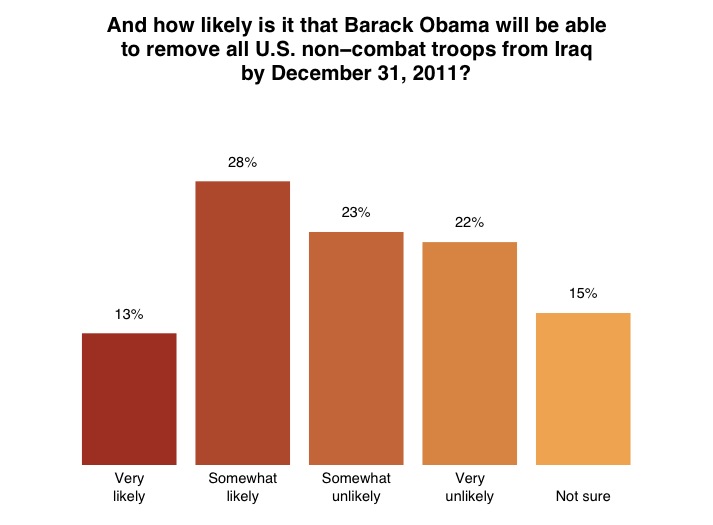 And — despite the fact that 54% of Americans believe the war was a mistake — nearly twice as many Americans believe the Iraqi people are better off now than they were before the war. 53% say the Iraqi people are better off now, 30% say they are not. Liberals and Democrats are closely divided on this, but most other groups agree that the war made things better for Iraqis.