Americans are decidedly pessimistic about the current peace talks between Israel and the Palestinians – 45% in the latest Economist/YouGov Poll think there will never be peace between the two. Just 7% think peace will happen in the next few years.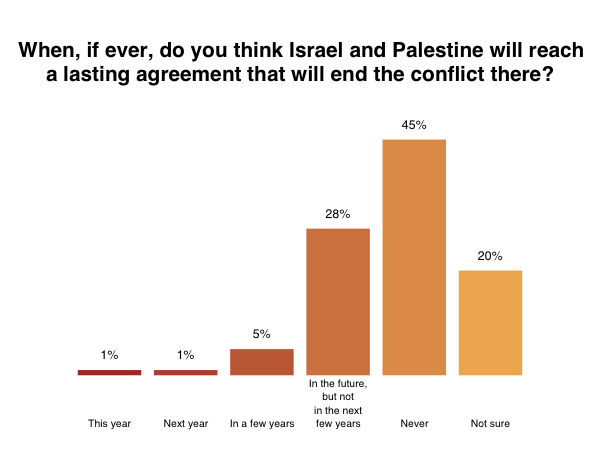 Americans still favor Israel over the Palestinians, but there is a partisan divide, and many Americans would like the U.S. to be more even-handed. 36% sympathize more with Israel, and only 10% sympathize more with the Palestinians. 29% sympathize equally with both. 
Republicans overwhelmingly support Israel – 72% do, and only 3% favor the Palestinians. Democrats divide almost evenly: 16% favor the Israelis, 14% the Palestinians. Many Democrats' sympathies lie with both.
By a margin of 39% to 23%, Americans would like to see a Palestinian state, although 38% just aren't sure.