Most Republicans are happy that John Boehner resigned as Speaker of the House
John Boehner's resignation from Congress and from the Speakership of the House of Representatives brought him no gains in GOP support.  Boehner, under fire from Republican members as being insufficiently conservative, got no bump in the latest Economist/YouGov Poll, conducted after his surprise resignation Friday.  Half of all Republicans view Boehner unfavorably, as they have in the last few polls.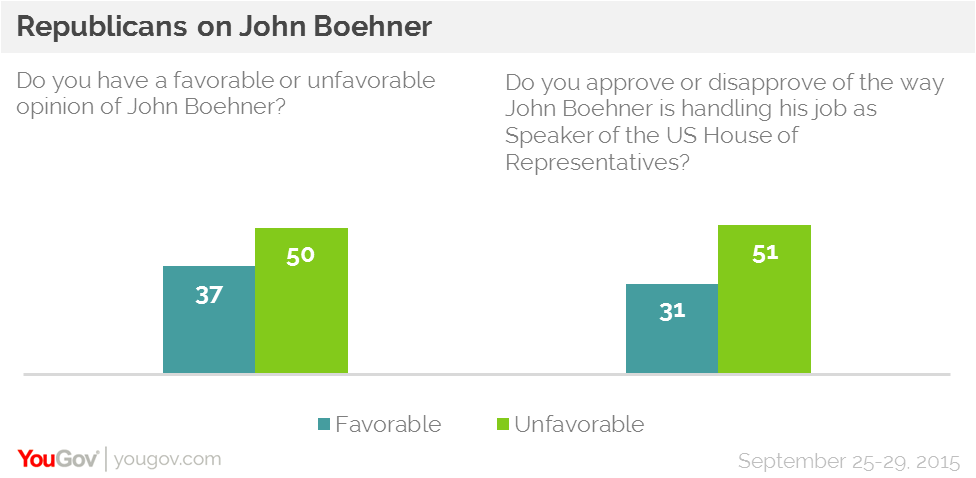 Republican assessment of how Boehner has handled the job of Speaker is equally low.
While Boehner gets criticism from all quarters of his party, those Republicans who identify as part of the Tea Party (just over one in five of all Republicans today) are especially negative.  70% of them have an unfavorable opinion of Boehner.  Just 24% are favorable.
[The Economist/YouGov Poll uses a larger sample than most polls, so there can be more detailed analysis of the data; in this week's poll, there were more than 500 respondents who identified as Republican.] 
Boehner's problems with Republicans were many: 40% felt he was not conservative enough.  Half of conservative Republicans believed that.  And six in ten Republicans felt he was not a strong leader.  Weakness was a particularly common answer when Republicans were asked to describe Boehner.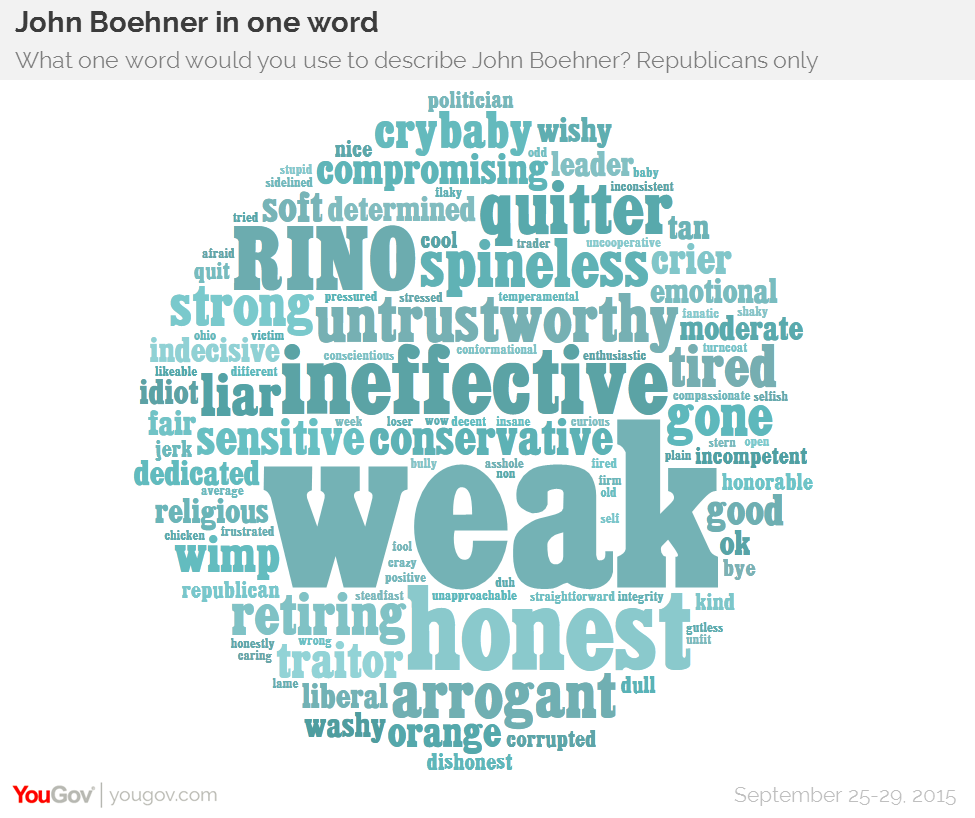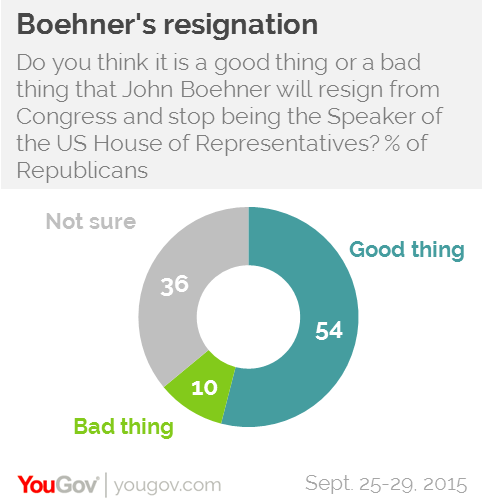 So it's probably no surprise that Republicans are overwhelmingly glad the Speaker resigned and will leave Congress.  More than half of all Republicans describe this as a good thing; just 10% disagree.. 
But has for what happens now, rank and file Republicans really have no favorite in the race for a new Speaker.  When asked who should replace Boehner, less than one in twenty named Majority Leader Kevin McCarthy, who has announced for the post.  Just about as many named Trey Goudy (SC-4).  Some mentioned Wisconsin Representative Paul Ryan.  However, many named non-Representatives, including Senators, and the largest share simply gave the answer "don't know."
GOP House members will have until October 8 to decide.
Unlike the public overall, Republicans would like a Speaker who doesn't compromise.  Most would choose someone who would "stick to principles, no matter what."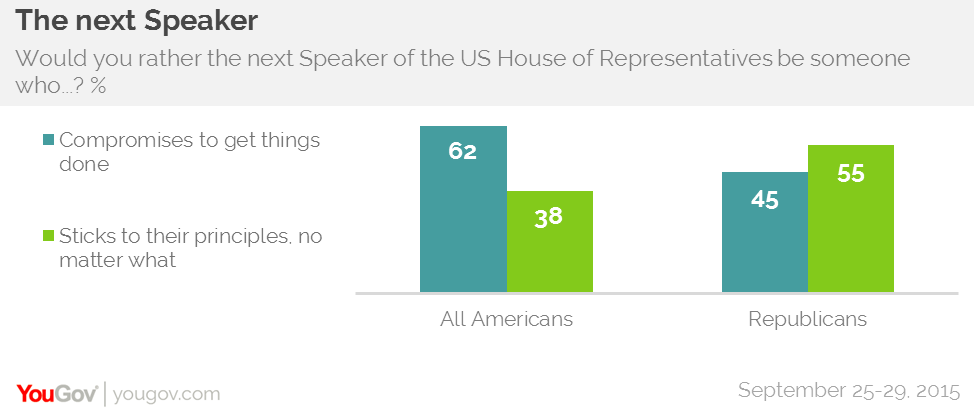 See the Economist/YouGov results
Economist/YouGov poll archives can be found here.