35% of travel industry pros prefer to fly Southwest
Southwest Airlines is the airline of choice for both travel industry professionals and travel rewards program members, according to new data from YouGov, more than twice as many as the nearest competitor.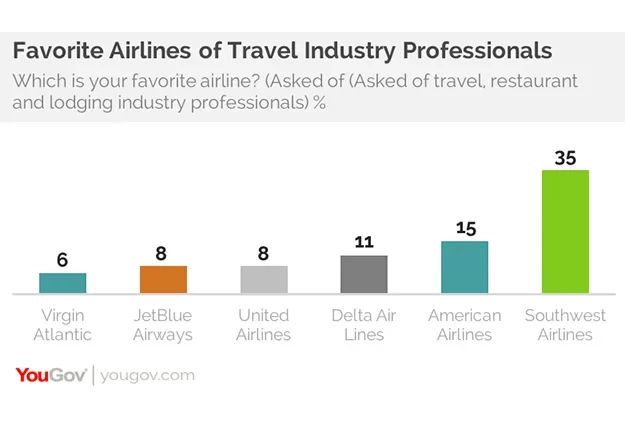 35% of travel industry professionals chose Southwest as their preferred airline which ranked the most popular airlines as determined by employees of the travel industry, as well as people who are members of travel rewards programs. Industry staples American Airlines and Delta Air Lines also won the loyalty of 15% and 11% of respondents, respectively. Meanwhile, Virgin Atlantic just made its way onto the top 6 among travel industry professionals, while it did not make the list among travel rewards program members.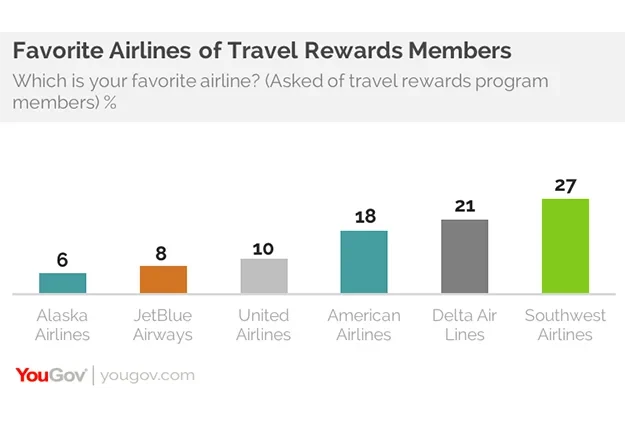 Southwest was also the top response for travel rewards program members, though the disparity between other favorites was significantly lower. Delta and American Airlines both did slightly considerably better with this group, while a similar percentage of programs members chose JetBlue or United. Alaska Airlines, however, broke into the top 6 among rewards program members.