Who's No. 1 in hotel customer service?
Marriott tops YouGovs first ever analysis of brands with the highest customer service score.
The customer service score is based on the average of two YouGov brands metrics: Recommend and Satisfaction. The first asks Americans which hotel brands they would recommend to a friend or colleague, while the second metric asks of which brands they are satisfied customers.
Marriott scored highest overall, and some of its other brands including its mid-market Courtyard by Marriott brand and premium offering Sheraton also appear on the list.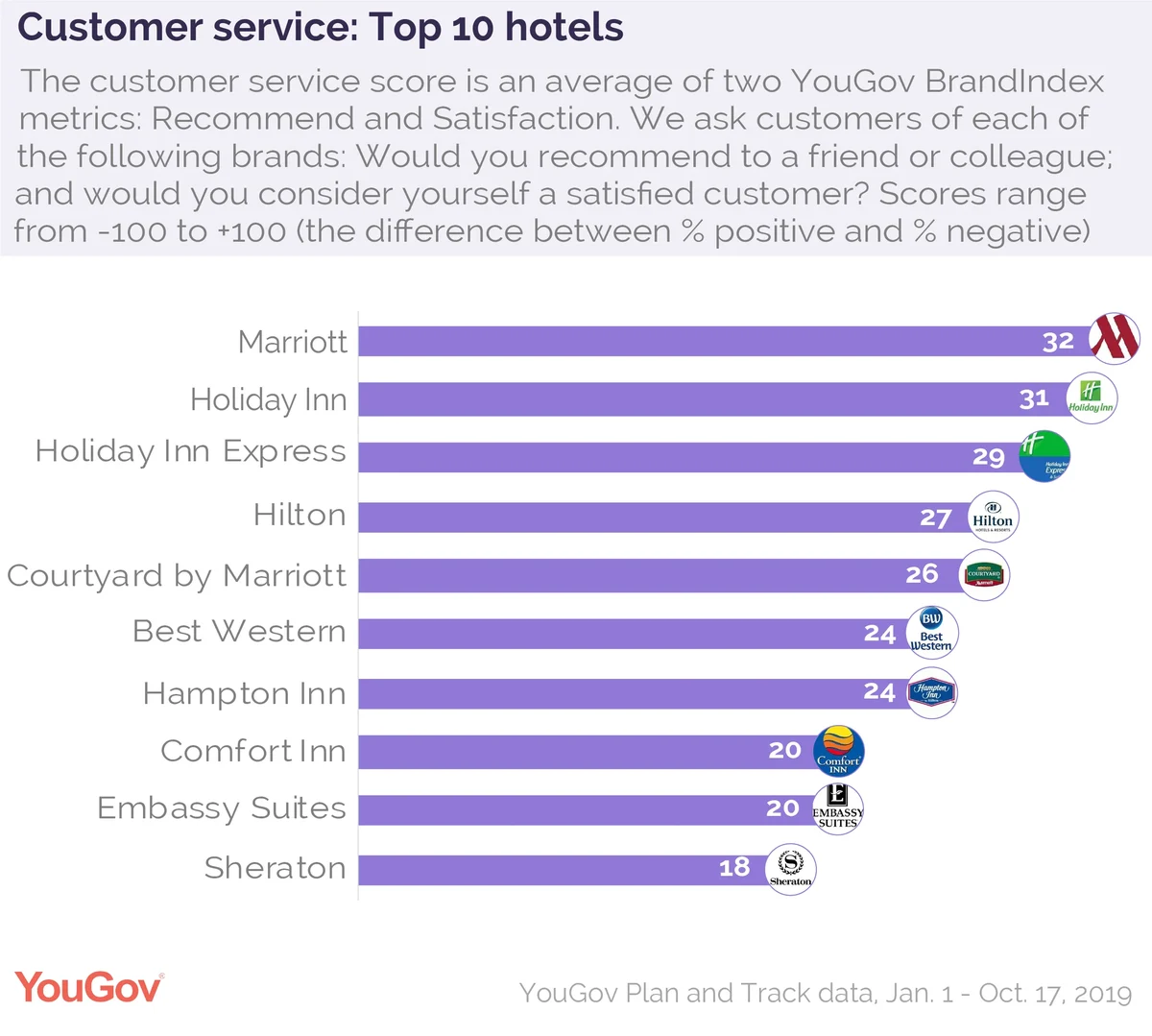 Family friendly Holiday Inn and its sister brand Holiday Inn Express came in second and third place, respectively.
The Hilton family of brands is also on the list, including its flagship Hilton brand, its upper-midscale brand Hampton Inn and upscale Embassy Suites.
Rounding out our top 10 is mid-market brands Best Western and Comfort Inn.
Marriott's average Recommend score over the year is highest among those who reported they have traveled for both business and pleasure in the last 12 months. For Holiday Inn and Holiday Inn Express, Recommend scores are highest among those who said they've only traveled for leisure in the last year and lowest among those who traveled or business only.
For Marriott, Holiday Inn and Holiday Inn Express, the Recommend score is highest among the 50+ crowd and lowest among the 18-34 demographic.