Ford has good reason to harness the power of the iconic Mustang nameplate to market its next all-electric SUV.
The 2021 Mustang Mach-E, unveiled on Sunday, marks the first time in the 55-year history of the Mustang that its name has been affixed to anything but a two-door muscle car.
The decision raised eyebrows among car enthusiasts, but there's no denying the power of the Mustang brand. It is the most popular and most well known car model in America, according to YouGov Ratings data.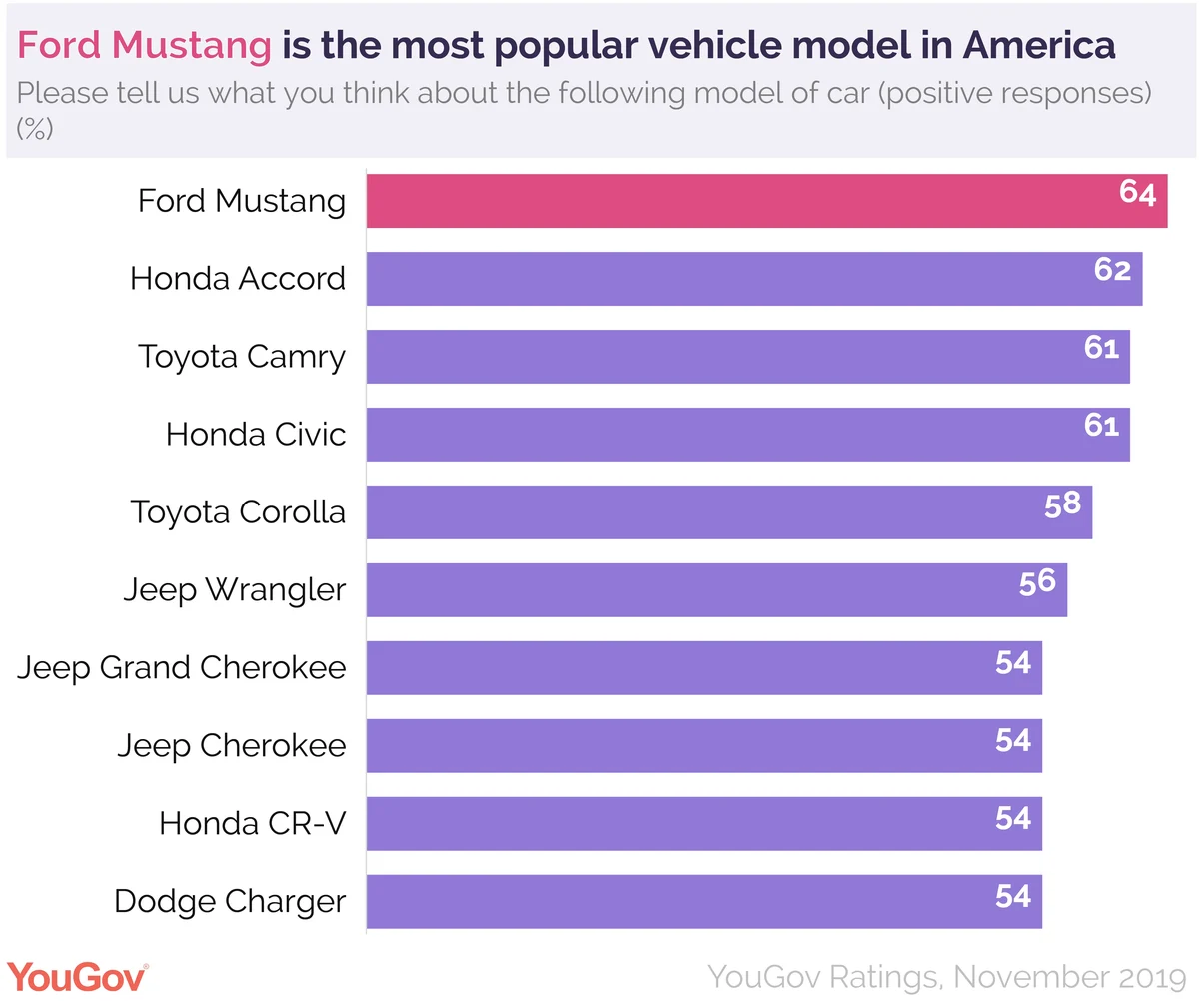 More importantly, the name still resonates with those in the market for an CUV or SUV, which could help the vehicle shine in the crowded auto segment. Nearly two-thirds (64%) of Americans who say their next vehicle will be a CUV or SUV have a positive opinion of the Ford Mustang model.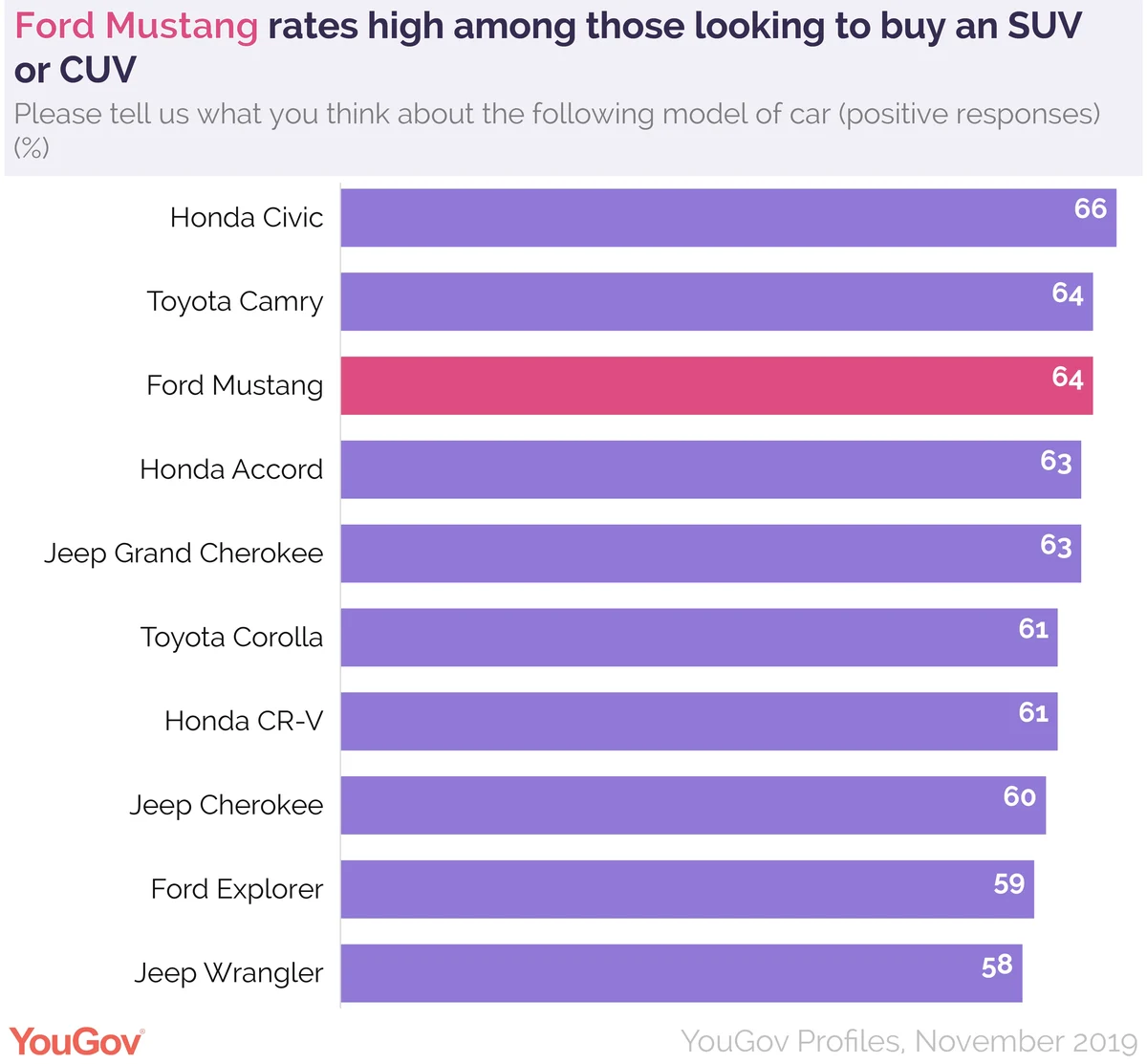 For its splashy debut, Ford pulled out all the stops, including bringing in Idris Elba to be the vehicle's main spokesperson -- who is a good fit. According to YouGov Profiles data, fans of Elba are more likely than the general population to be interested in purchasing a large SUV or CUV as their next vehicle. Elba fans are also much more likely to agree that electric cars are the future of the motor industry and more likely to believe fuel consumption to be the most important feature when buying a new car.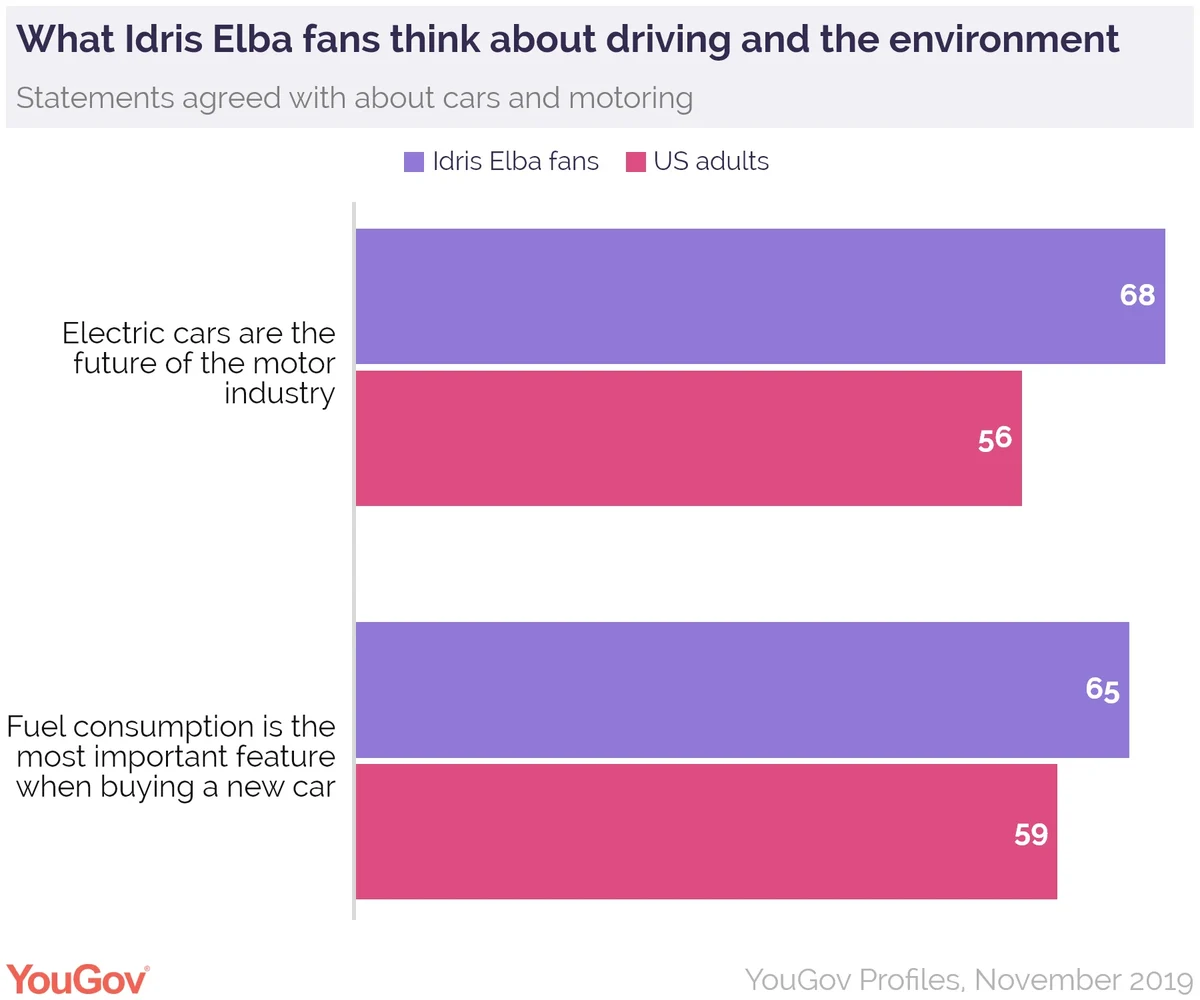 Tesla is the highest ranked car brand among Elba fans, so bringing in the star could give Ford the opportunity to sway potential buyers of Tesla's forthcoming compact crossover, the Model Y.
The Mustang Mach-E will also do battle with existing all-electric SUVs, including Kia Niro EV, the Hyundai Kona EV and higher-market offerings in the Audi e-tron and Jaguar I-PACE.
The unveiling also coincided with the premier of the film Ford v Ferrari, which won the box office this weekend.
Mustang is described by fans as: hi-tech, powerful, slick, fresh and futuristic, according to YouGov Ratings.
Image: Ford Motor Company