Asked whether they would consider travelling to New York City for entertainment and leisure purposes, 40% of adult Americans indicated they would have apprehensions, with 22% of respondents saying they would "definitely not go."
The figures emerge as the number of new coronavirus cases in the city increased to 5,335 on March 29, the highest single-day figure since mid-February. But although there may be some reluctance among Americans in general about leisure trips to New York, the data shows that those from the tri-state area of New York, New Jersey and Connecticut are slightly less reserved about travelling.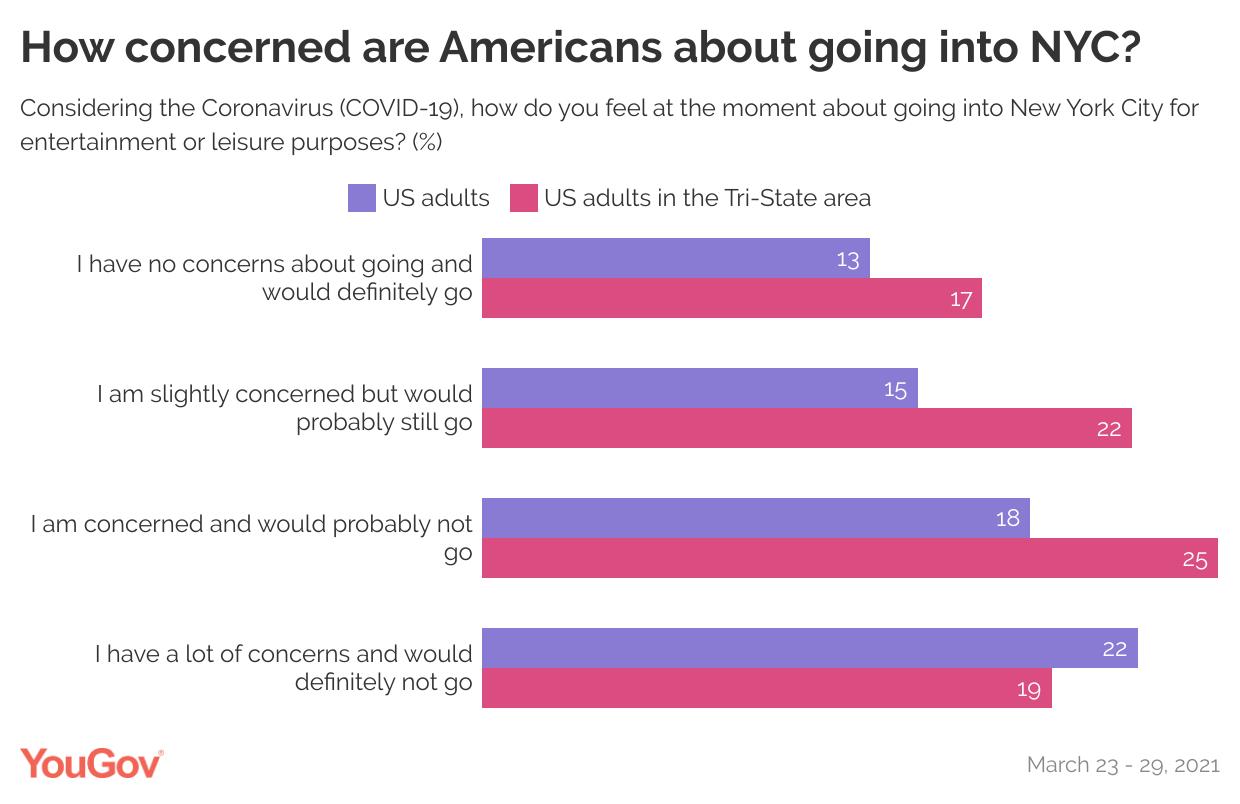 The reluctance to engage in activities isn't limited to visiting New York City, however. Our survey data revealed that nearly half (49%) of US adults would avoid attending a concert in any big city. In general, respondents were far more wary of engaging in activities that are typically associated with sizeable crowds in confined spaces, such as theatre shows and bus tours; individuals in the Mid-West states were markedly likelier to say they'd avoid these types of activities. On the other hand, only 13% of Mid-Westerners and all Americans said they would keep away from outdoor experiences.
Age also plays a role in determining the likelihood to participate in activities in big cities, with those aged over 55 expressing the highest aversion to all non-outdoor activities.
Consumer priorities have changed as a consequence of the pandemic, and as cases rise in various parts of the US, large portions of the population remain risk-averse.
Receive monthly topical insights about the gaming and esports industry, straight to your inbox. Sign up today.
Discover more gaming and esports content here.
Start building a survey now with YouGov Direct.
Methodology: YouGov interviewed a representative sample of 5,709 adults living in the US, including 627 from the tri-state area of New York, New Jersey and Connecticut. Respondents were recruited from YouGov's panel of existing survey respondents and were interviewed online between March 23 – 29, 2021.
Image: Getty