YouGov Ratings also highlights the regional differences in spirit preferences
Alcohol commercials often serve as cultural touch points in American pop culture, but when it comes to drinks, Americans have their regional and generational differences. YouGov Ratings shows that the top five spirit brands in the United States are Jack Daniel's, Bacardi, Smirnoff, Baileys, and Crown Royal.
More millennials have a positive impression of vodka maker Smirnoff than any other brands of spirits, while Gen Xers are most likely to have a positive impression of Tennessee whiskey Jack Daniel's. Over the age of 50, Bermudan rum Bacardi tops the list.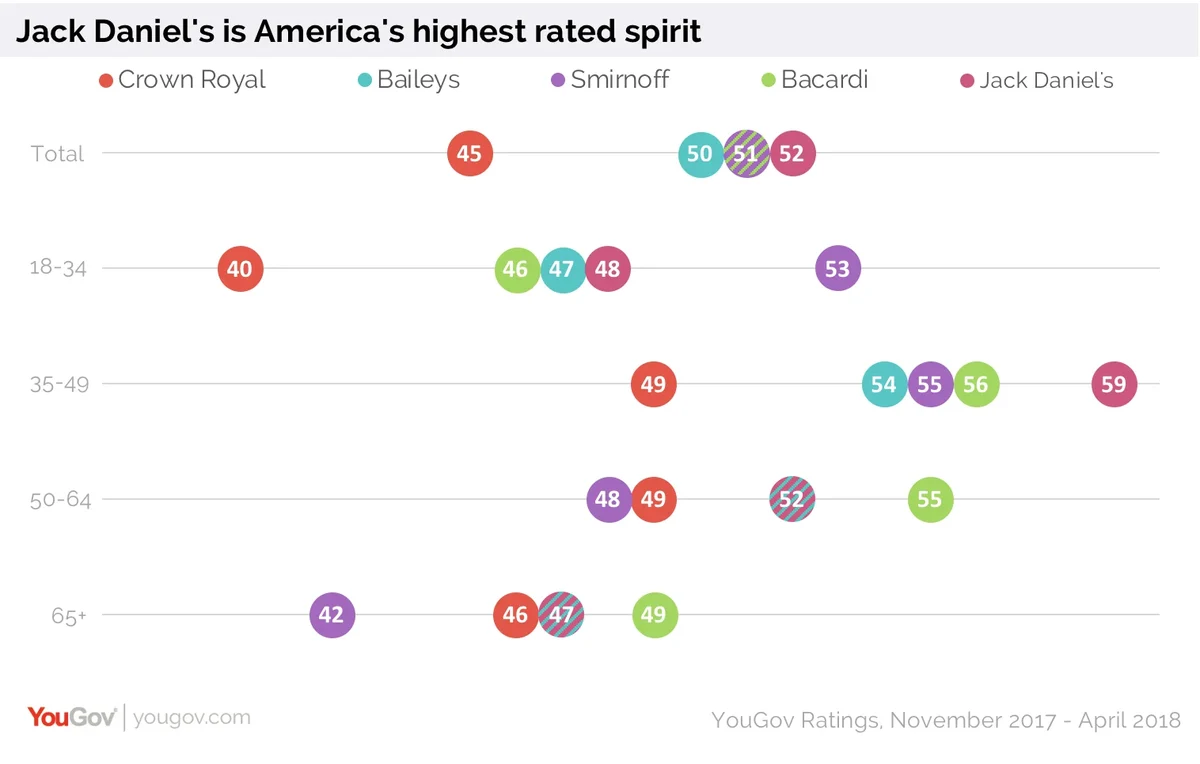 Similar differences show across regional brands. Jack Daniel's is the favorited brand of the South, while Midwesterners prefer Smirnoff. Northeasterns and Westerns like Bacardi.