The best reality TV comes from the old model networks.
More Americans (20%) say they believe broadcast networks — such as ABC, CBS, The CW, FOX, PBS and NBC — make the best reality shows of any service, according to a new YouGov study conducted with Variety.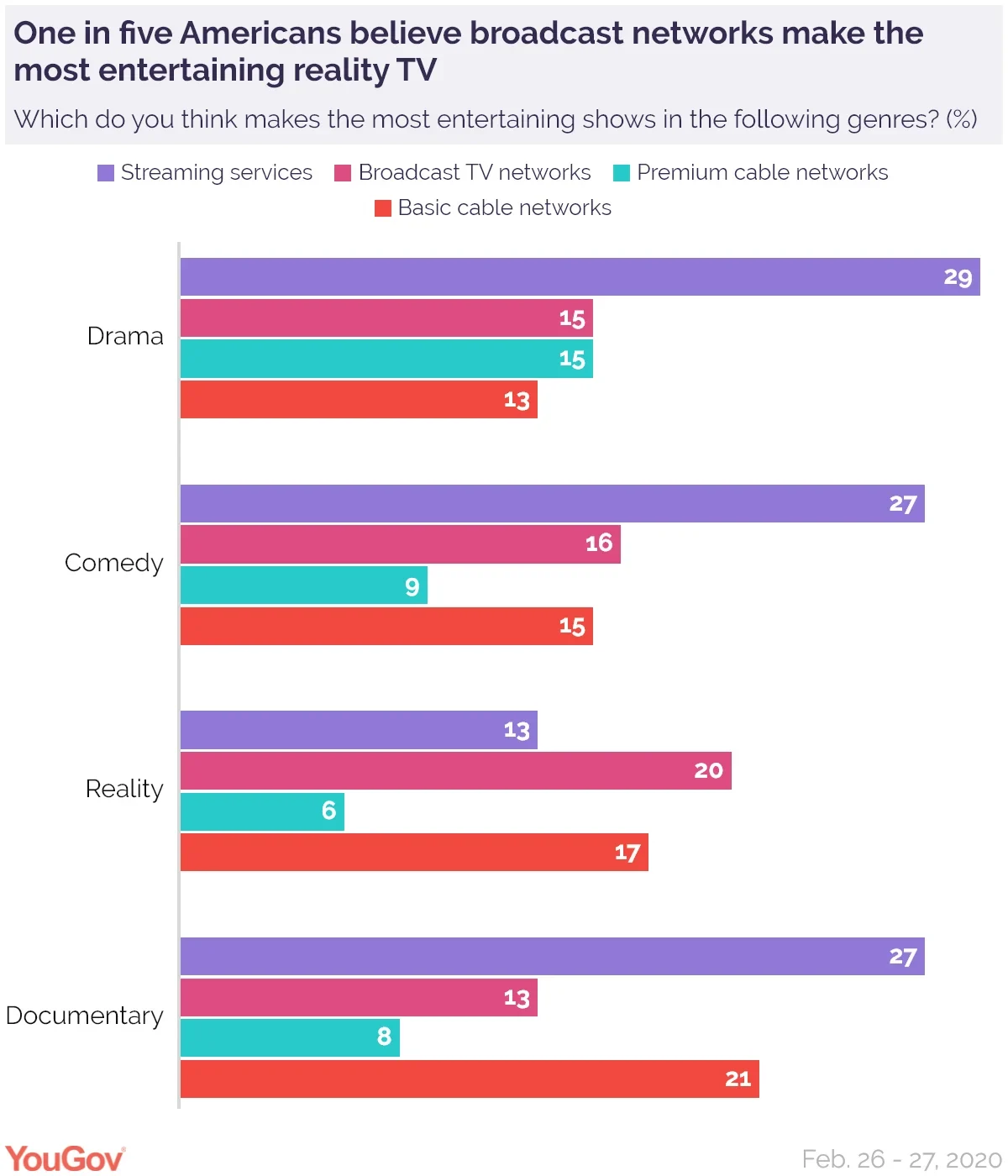 A little more than one in 10 (13%) say streaming services make the best reality shows. These findings come as streaming leader Netflix saw a string of recent reality succcesses in Love is Blind, Queer Eye and Nailed it!
The top five most popular contemporary TV shows in the US, according to YouGov Ratings are all game shows: Jeopardy, Wheel of fortune, The Price is Right, Family Feud and America's Funniest Home Videos.
The survey also found Americans are more likely to think streaming services have the best drama, comedy and documentary programming, compared to broadcast, cable or social networks.
Meanwhile, YouGov has been tracking which streaming services are "must-haves," according to Americans and since December 2019, both Netflix and Amazon Prime have seen healthy bumps. Nearly half (48%) of Americans say Netflix is a must-have, up from 40 percent in December 2019, while 31 percent say so of Amazon Prime, up from 23 percent in December.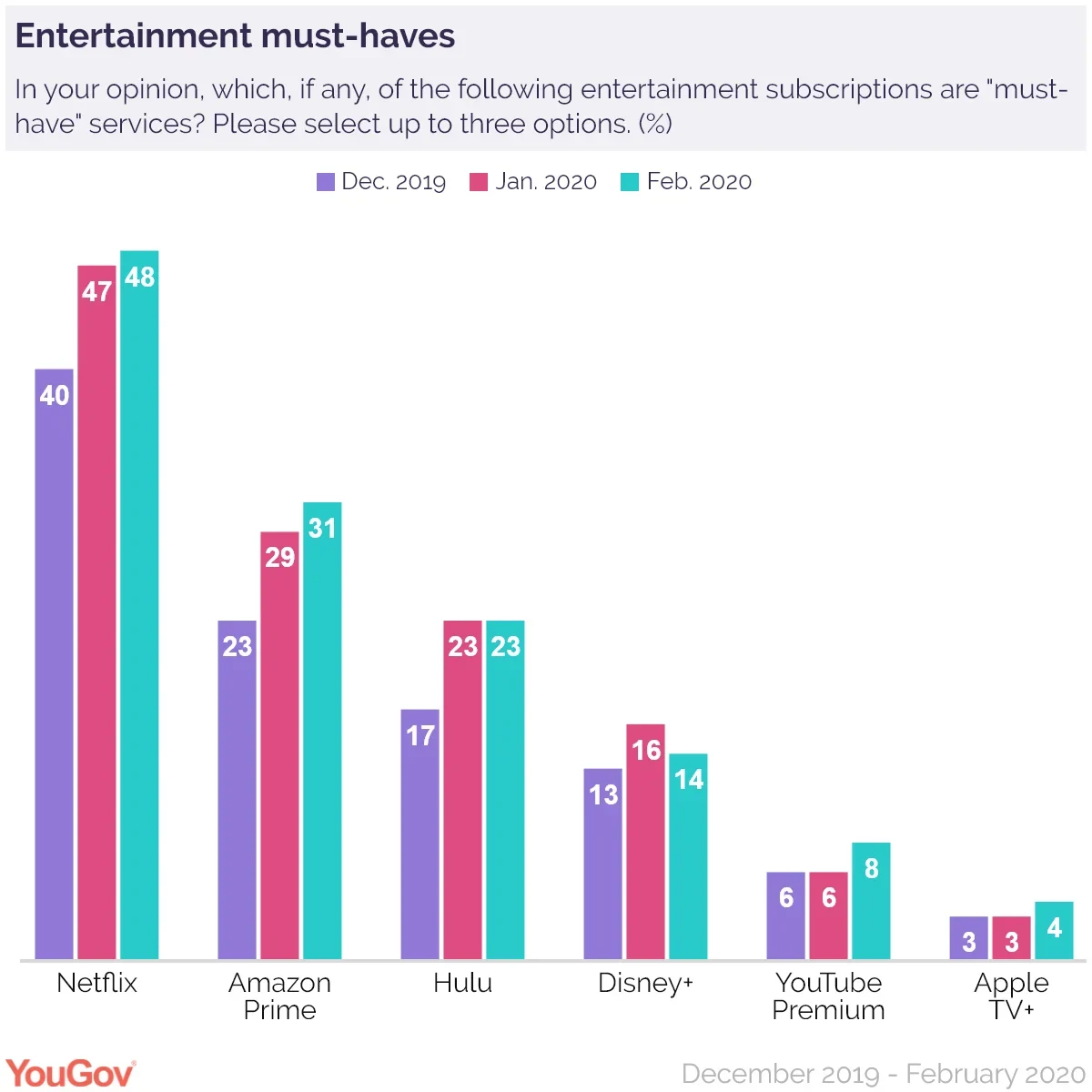 Those figures could change as people stay home as they practice social distancing amid the COVID-19 pandemic. Already, streaming services have altered programming, including Disney+, which added Frozen 2 to its catalogue a few months early. According to a separate survey by YouGov, 35 percent of Americans say they'd spend the most of their time watching TV if they had to self-quarantine.
Both HBO Max and NBCUniversal's Peacock streaming services are expected to launch later this year to heat up the competition in the streaming space.
Methodology: YouGov's streaming survey polled 1,153 US adults aged 18 and over and field work was undertaken between February 26 and 27, 2020. All interviews were conducted online and figures have been weighted. The margin of error for this poll is ±2.89%.
Image: Fox
Explore more recent findings about streaming: