Italian cuisine is among America's favorite – making National Pizza Day on February 9th an obvious celebration for one of the country's best dishes. YouGov asked Americans about their most liked – and most disliked – pizza toppings.
In a poll of more than 6,000 US adults, America's favorite pizza topping is pepperoni. About two-thirds (64%) of Americans say they like this topping. Other popular additions among US adults are sausage (56%), mushrooms (54%), extra cheese (52%), and onions (48%).


As for the most disliked pizza toppings, a majority say they dislike anchovies (61%). About half dislike eggplant on their pizza (52%), while 44% dislike artichoke pizza and 39% don't like broccoli pizza. Rounding out the five most disliked toppings is the ever-controversial pineapple (35%). About a quarter of respondents (26%) say they like pineapple on pizza.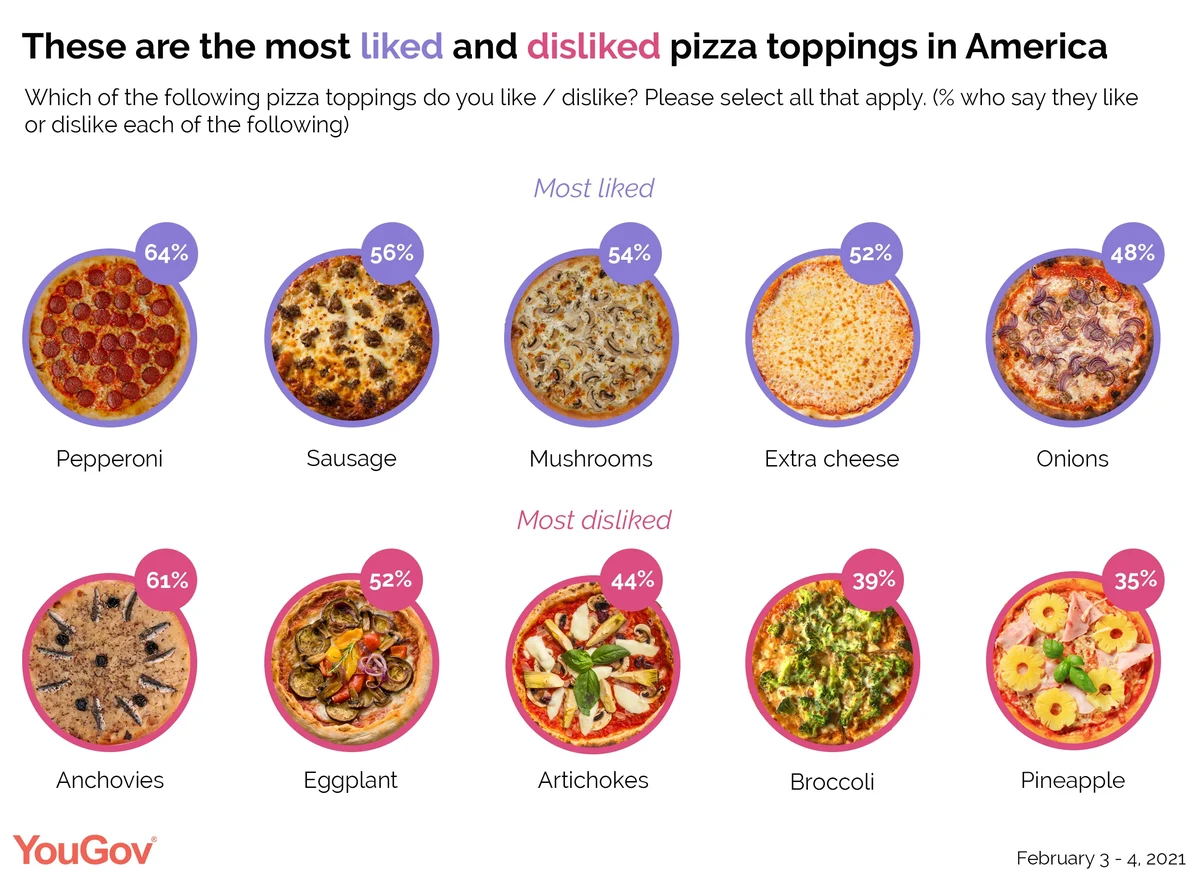 As for the crust underneath, Americans are narrowly divided between thin crust pizza (31% say this is their preferred pizza style) and regular crust (29%). About one in five (18%) prefer deep-dish pizza. Residents in the Midwest (34%) and the West (32%) tend to prefer thin crust pizza, while the northeast chooses regular crust (34%). In the South, there's a tie between thin crust (29%) and regular crust (29%).
Related: Most Americans don't think Valentine's Day is a "real" holiday
Methodology: 6,168 US adults were surveyed between February 3 - 4, 2021. The responding sample is weighted to be representative of the US population.
Images: Getty Images and Pexel