A recent YouGov poll finds that over half of Americans think redlining – a discriminatory practice in which banks withhold services to neighborhoods populated by minorities and lower-wage earners – occurs very or somewhat often in the U.S. today. Compared to white Americans, Black Americans are more likely to say that redlining occurs very often. Americans with family income below $50,000 are also more likely to say redlining occurs often than are people with higher incomes.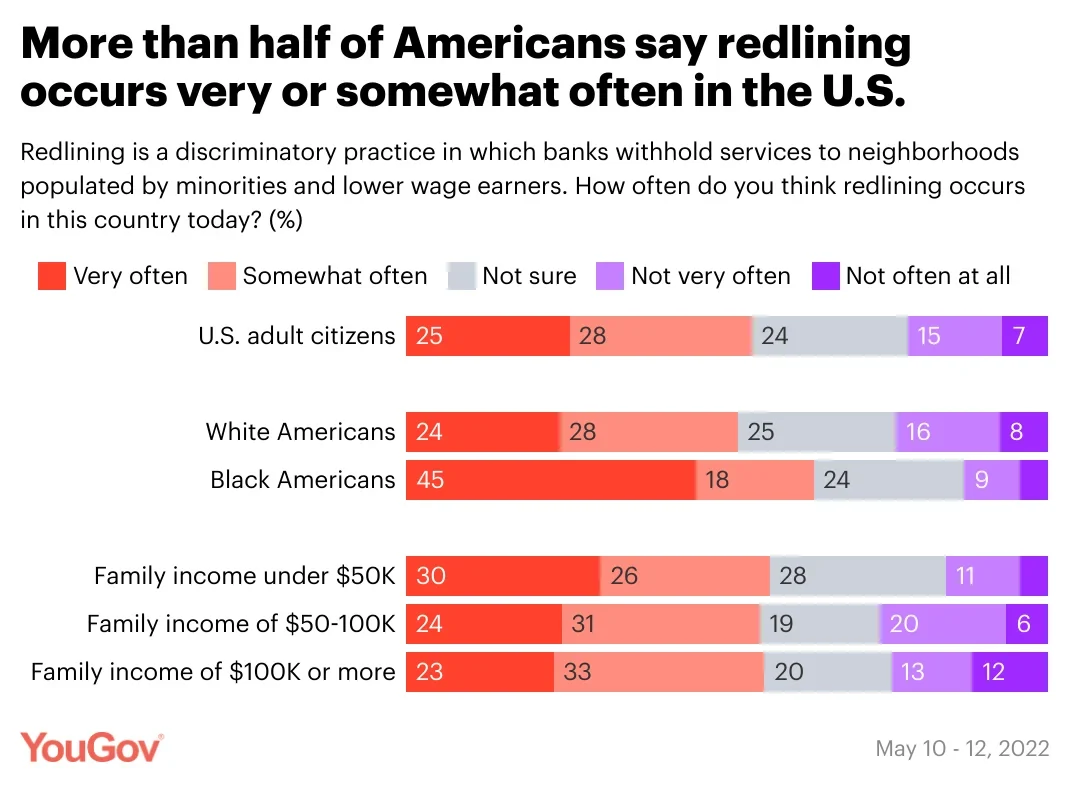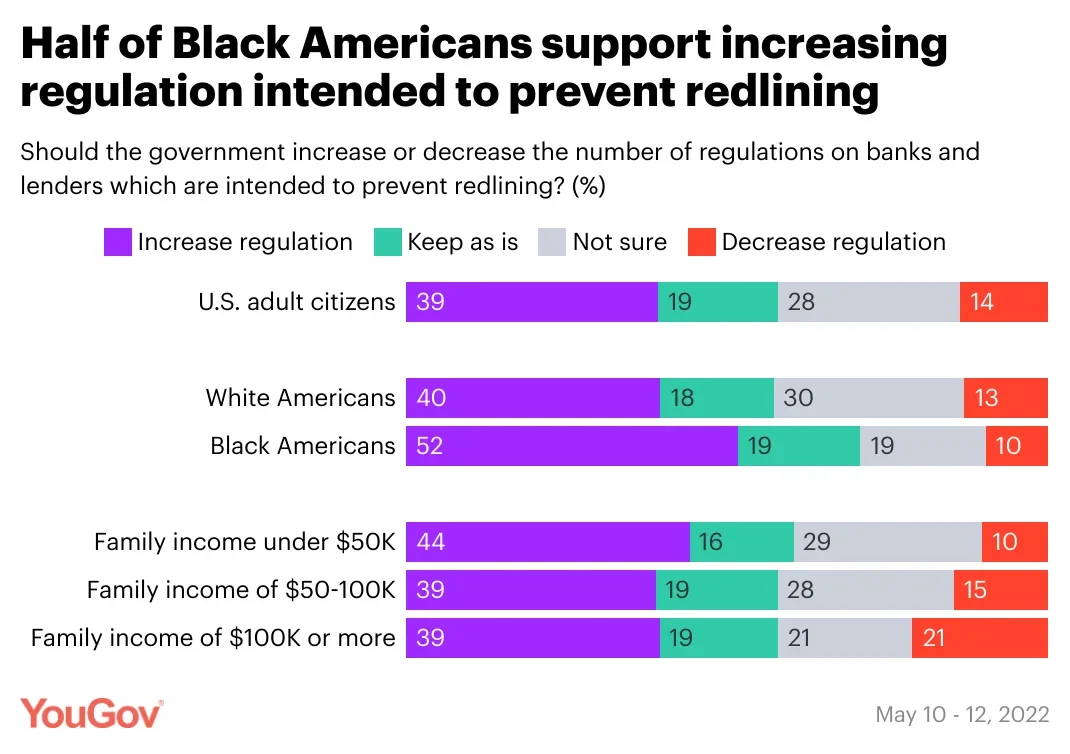 In an attempt to distinguish themselves from other potential buyers, some people send sellers what are known as love letters, describing themselves and their appreciation for the house. A few states have proposed banning these letters, arguing they can unfairly influence sales through discrimination and unconscious bias. Americans are evenly divided on this issue – an even number of people support and oppose allowing home buyers to write love letters. Americans with higher family income ($100,000 or more) are more supportive of allowing love letters than are Americans with lower family income.
— Carl Bialik and Linley Sanders contributed to this article.
Related:
This poll was conducted on May 10 - 12, 2022, among 1,000 U.S. adult citizens. Explore more on the methodology and data for this U.S. News Poll.
Image: Unseen Histories on Unsplash