Data from YouGov Profiles LITE shows that fans of Dwayne Johnson tend to be bighearted, patient, and goofy
Dwayne "The Rock" Johnson has made headlines recently for disparaging fellow actors starring in the latest Fast and Furious installment, Fast 8, which is just about to finish shooting. On his Instagram account, Johnson claimed that while some of his male co-stars conduct themselves as true professionals on set, others don't. "The ones that don't are too chicken sh*t to do anything about it anyway," Johnson wrote, before calling them, "Candy asses."

According to data from Profiles LITE, which collects the opinions, behaviors, and demographic information that distinguish members of a particular group from the general public, fans of Dwayne Johnson don't tend to think of themselves as super aggressive or the type of people quick to start a fight. Instead, they're likely to describe themselves as bighearted, patient, goofy, bashful, and polite. Gentle, even. This, of course, doesn't mean the Rock's fans are a bunch of candy asses; rather, it shows his followers aren't afraid to reveal their softer side.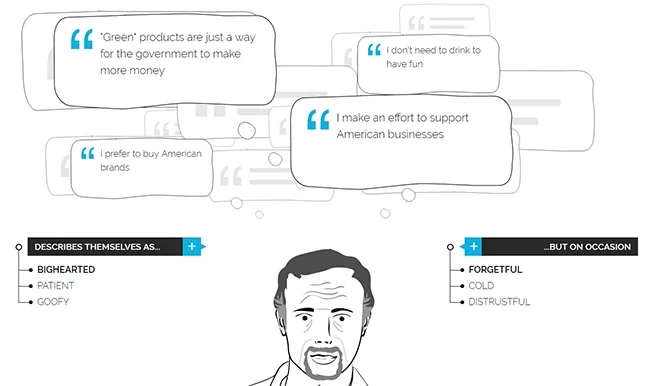 Overall, Johnson's fans tend to be middle-aged men based in rural environments. They lean Republican, work in military and defense, and make between $20,000 and $49,999 per year.
As for their favorite TV networks, fans of the Rock prefer Syfy, Starz, and Spike. Each week, they're likely to spend 36-40 hours online and over 50 hours watching television. Their top magazines include Car and Driver, Guns & Ammo, and Playboy.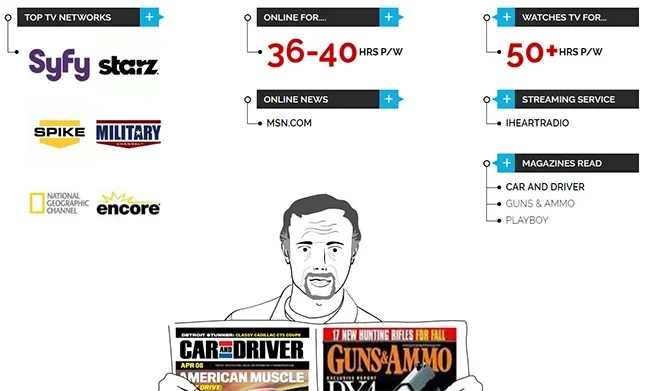 Click here to visit the full profile of people who like Dwayne Johnson