Classic shows will likely be the biggest draw to NBC's forthcoming streaming service Peacock, according to ongoing data gathered by YouGov for Variety on America's streaming habits.
We asked Americans which aspect of the service they were most interested in. Of those aware of the service, 45 percent say they are interested in classic TV shows.That insight helps to understand why NBC paid over $500 million to bring The Office — which originally aired on the network from 2005 to 2013 — back home. And NBC executives also aren't mincing words about a possible reboot.



"It is my hope and goal that we do an Office reboot," NBCUniversal's Bonnie Hammer, Chairman of Direct-to-Consumer and Digital Enterprises, said in September. The Office aside, Peacock — set to launch in July 2020 — will feature classic titles such as Law & Order, Cheers and Two and a Half Men.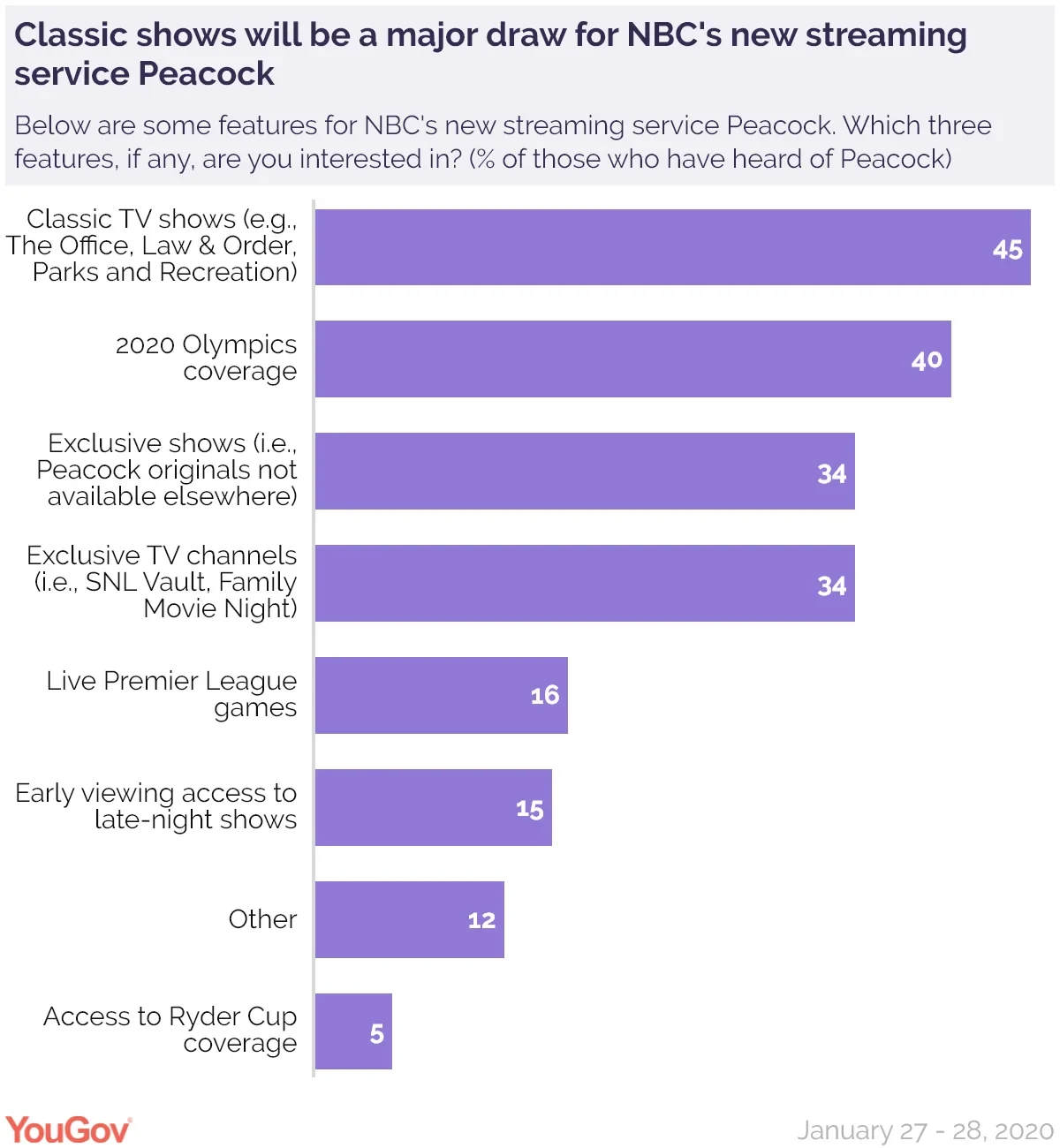 YouGov data also shows 45 percent of Americans have heard of Peacock, indicating its marketing push in the lead up to its April launch is helping with awareness.
Two in five (40%) of Americans who have heard of the service are interested in the streaming service's 2020 Olympics coverage. NBC, which has US broadcast rights to the games, says there will be some Peacock-exclusive coverage from Tokyo.
About a third (34%) of those aware of Peacock are interested in the service's exclusive TV channels (such as SNL Vault and Family Movie Night). These "virtual" channels are 24/7 feeds of curated content, much like linear television channels.
The same number (34%) of Americans are interested in exclusive titles, including Angelyne, Battlestar Galactica and Brave New World.
The level of interest drops among the value-added features such as Live Premier League games (16%), early viewing access to late-night shows (15%) and access to Ryder Cup coverage (5%).
These options will help Peacock stand out in an increasingly crowded streaming marketplace, right now dominated by Netflix, Hulu, Amazon Prime Video and newcomer Disney+. Peacock enters this arena two months after HBO Max is slated to launch.
To help further help sign-up rates, Peacock is offering an ad-supported free tier, which could help entice the 40 percent of Americans who would consider paying a lower streaming fee in exchange for seeing more advertisements, YouGov data shows.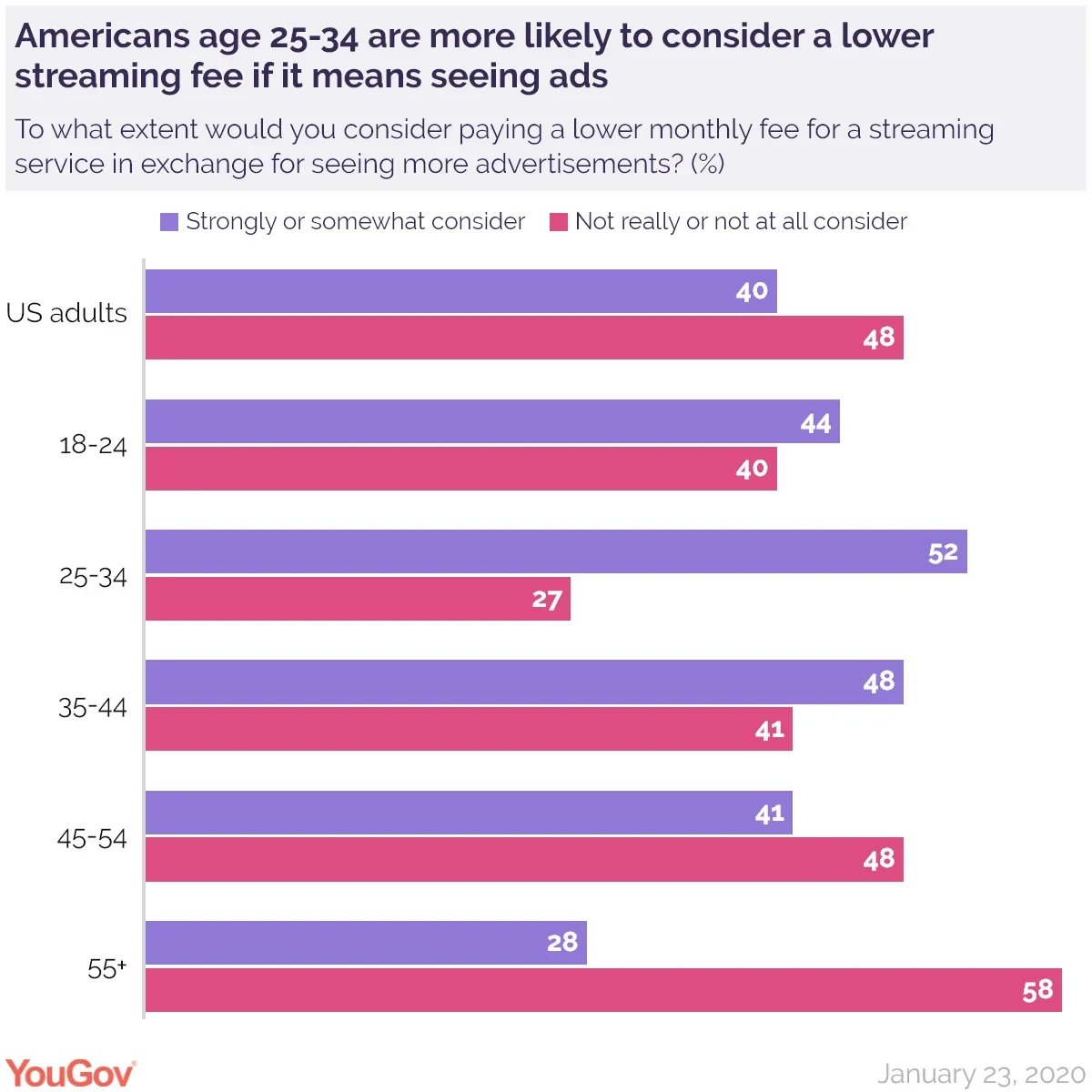 Meanwhile, YouGov's trended data on streaming habits shows Apple TV+ saw a considerable month-over-month jump in user satisfaction, while Disney+ remains the top dog in that category.
The latest YouGov streaming data shows a quarter (25%) of Americans subscribe to at least one streaming service.
Methodology: Total sample size was 1,445 adults. Fieldwork was undertaken between January 27-28, 2020. The survey was carried out online. The figures have been weighed and are representative of all US adults (aged 18+).
View full results

Explore more recent findings about streaming:
Image: NBC