Many Americans — particularly young ones — express interest with the idea of watching more ads in exchange for a lower cost for a streaming service.
While content is the main battleground for new and existing streaming competitors (hence why classic TV shows like The Office are commanding nine-figure rights deals), the price tag is also top of mind when it comes to choosing a streaming service.
HBOMax, launching in May 2020, will have a $14.99 monthly fee with possible plans for a lower tier in the future, while at the other end of the spectrum, NBCUniversal's Peacock service can be enjoyed free of charge — with ads.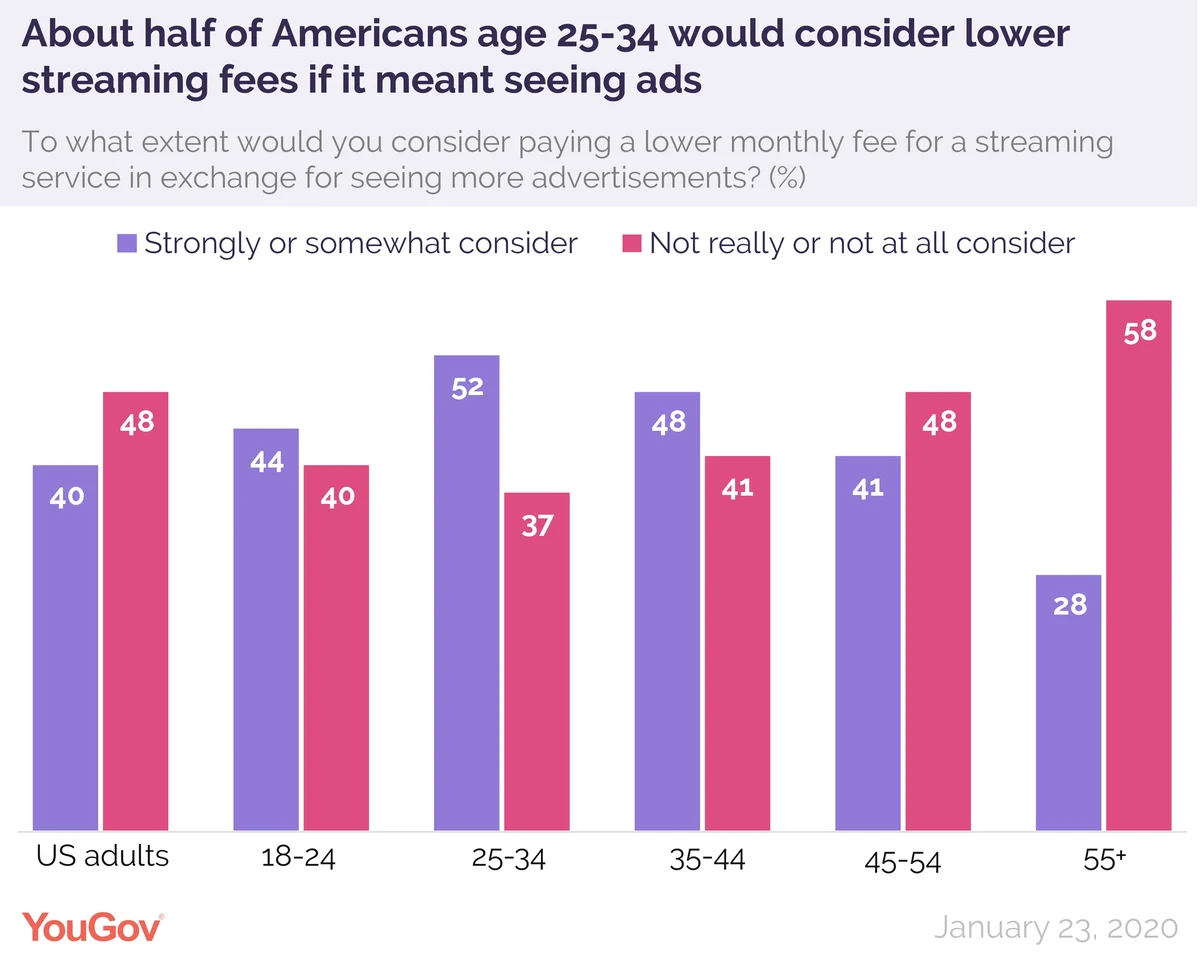 According to recent YouGov data gathered for Adweek, 40 percent of Americans would strongly (15%) or somewhat (25%) consider paying a lower monthly fee for a streaming service in exchange for seeing more advertisements. Many (48%) would not really or not at all consider it.
Young Americans are more likely to strongly consider such a deal: those aged 25-34 saying they'd consider ad-supported streaming tier (52%).
Netflix, which has increased its monthly fee over the last few years to $12.99 ($15.99 for premium), insists it won't take the same route as its competitors and is committed to remaining ad-free.
"We've got a much simpler business model, which is just focused on streaming and customer pleasure," Netflix CEO Reed Hastings told investors in January.
That's despite YouGov Profiles data that suggests Netflix customers — and US adults in general — think it's fair to have to watch advertisements in exchange for free content.