Half of Americans say they have heroes, compared to less than a third of British people
They say that being able to form a mental picture of your successful, future self is key to actually achieving it, and that heroes give shape to our aspirations, embodying virtues for us to emulate.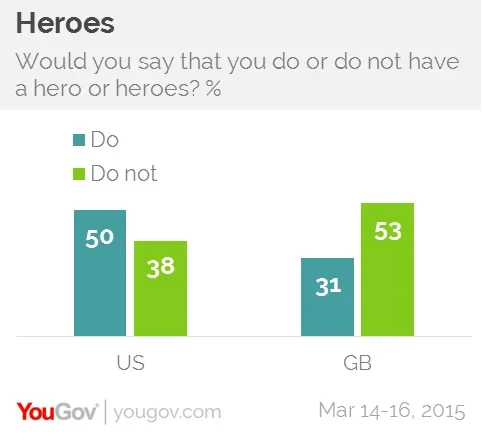 New YouGov research has found that American people are more likely than British people to say they have heroes. In the US, 50% do and 38% do not; in Britain, 31% do and 53% do not.
This ties in with previous YouGov research, which has found that Americans are more likely to think of themselves as successful (61%) than British people, and that British people are more likely to call themselves pessimists (29% compared to 19% of Americans).
In the US, Republicans (59%) are more likely to have heroes than Democrats (48%). There are no equivalent partisan breaks in the UK, but there is another similarity: people with the highest household income are more likely to have heroes than those with the lowest (in Britain: 36% compared to 30%; in the US: 55% compared to 48%).
Ernest Hemingway once said that "As you get older it is harder to have heroes, but it is sort of necessary." In Britain, there is a downward slope in having heroes by age (18-24 year-olds tend to have them by 42-37%; over-60s tend not to by 61-26%), while in America over-65s are most likely to have them (64%).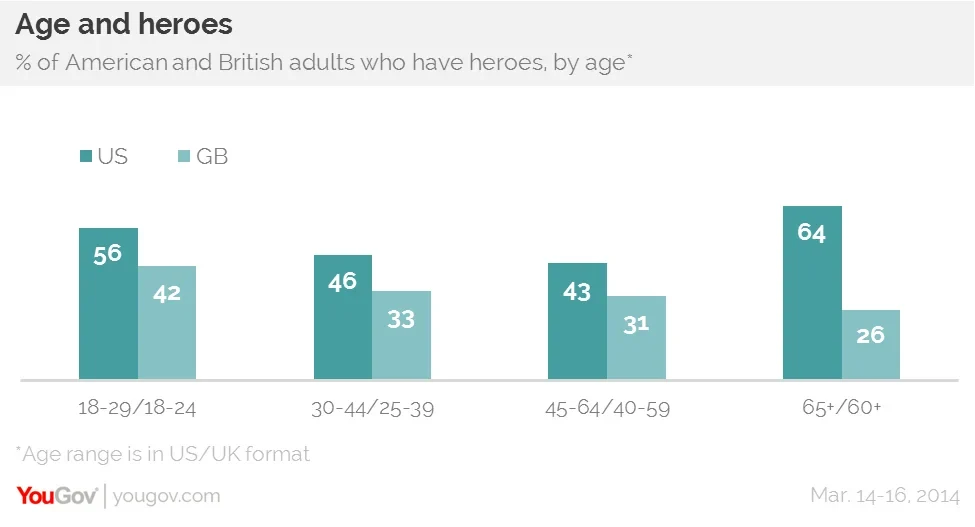 In both countries parents are the most popular heroes, but whereas in America Jesus is the runner up, in Britain it is Winston Churchill.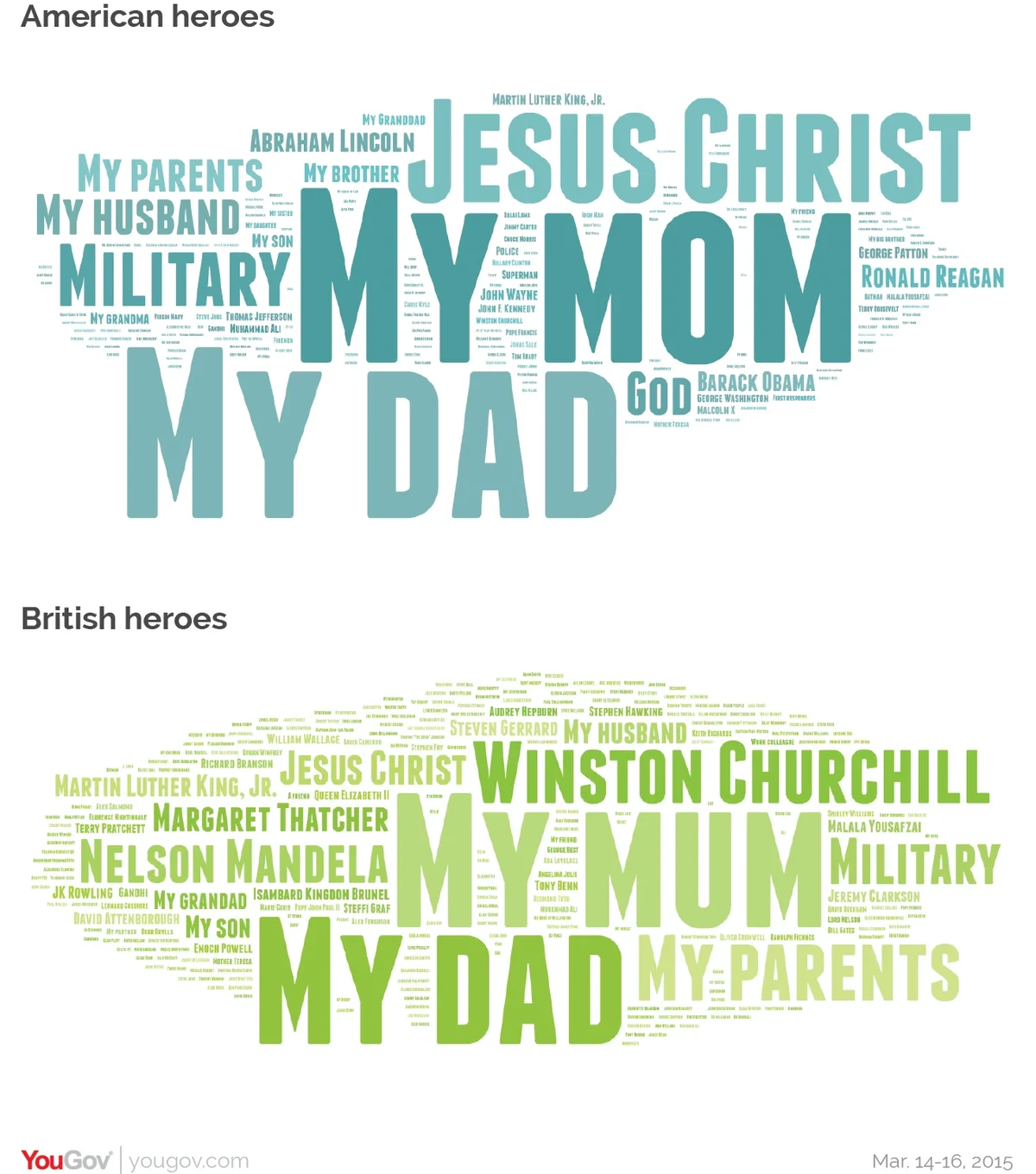 People in the military also feature highly in both lists. And while the most chosen public figures in America are Ronald Reagan, Abraham Lincoln and Barack Obama, in Britain they are Nelson Mandela, Margaret Thatcher and Martin Luther King, after Churchill.