"President Pence" sounds better to many Republicans
On August 4th, President Trump retweeted a poll on Twitter that showed that 61% of respondents believed that he was a better President than Barack Obama. We don't know anything about ProgressPolls or the people who answered their poll, so we asked a representative sample of 1,000 Americans who they thought was the better President. The survey was conducted on August 16 – 17, 2017.



Our own polling has shown low support for Trump, with a majority (53%) saying that he is not qualified to be President. Not surprisingly, we found that more Americans think Obama was a better President than Trump by a 49-34% margin. George W. Bush was also rated a better President than Trump by an even bigger margin (45-24%).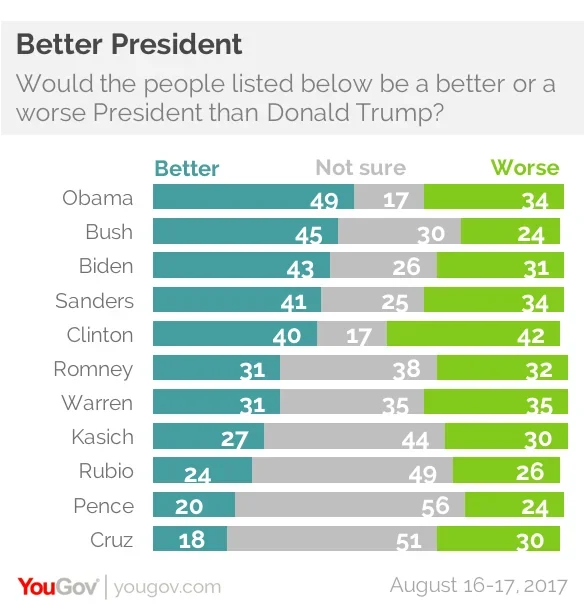 Beyond his most recent predecessors, we also asked how Mr. Trump would compare to nine potential opponents in 2020. These included five Republicans who might challenge Trump for the Republican nomination in 2020 and four Democrats who might face Trump in the 2020 general election. Among this group, Joe Biden compares most favorably with Trump (43-31%). A plurality also rates Bernie Sanders ahead of Trump (41-34%), but Trump is rated higher than the rest, usually by a small margin. Donald Trump is considered to be a better President than Hillary Clinton (42-40%), Mitt Romney (32-31%), Warren (35-31%), Kasich (30-27%), Marco Rubio (26-24%), and Mike Pence (24-20%). The candidate that scores the worst when compared to Trump is Ted Cruz (18-30%).
Next, we broke the results down by party. Of course, nearly all Democrats prefer any Democratic candidate to Trump. For example, between 78% and 55% of Democratic voters prefer the potential Democratic alternatives we asked about. They also thought that any of the Republicans except for Pence and Cruz would be preferable to Trump, though by smaller margins.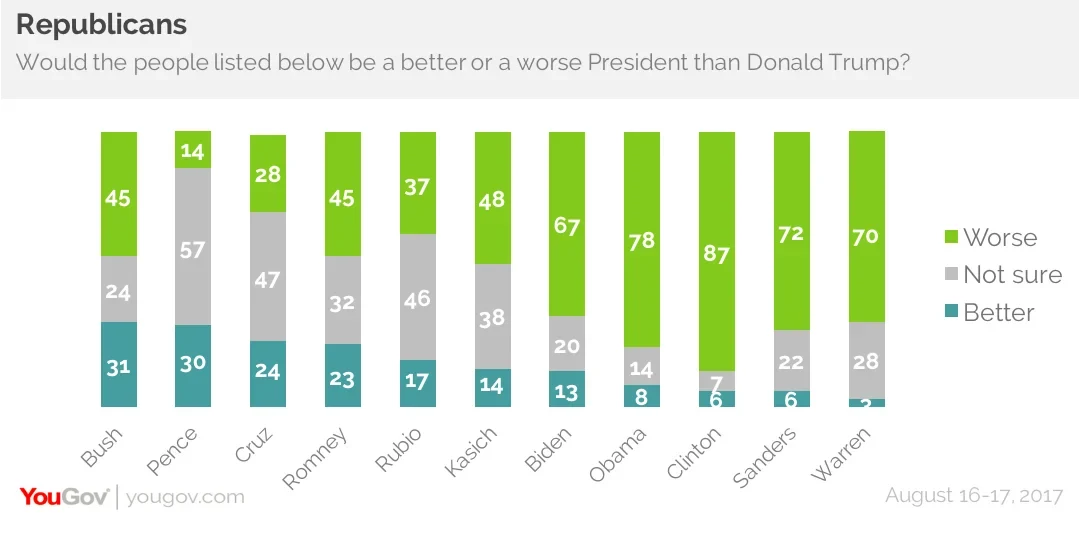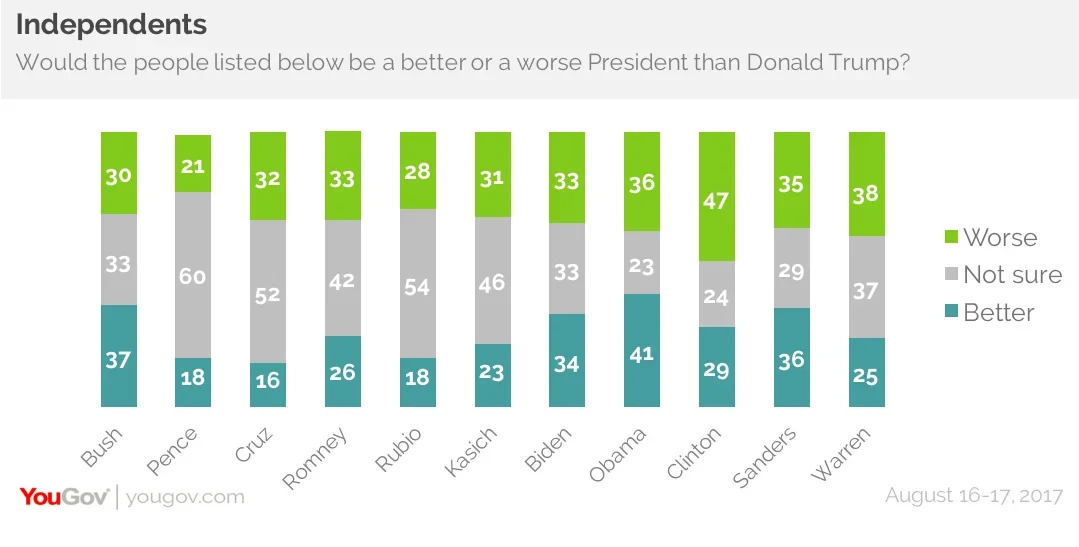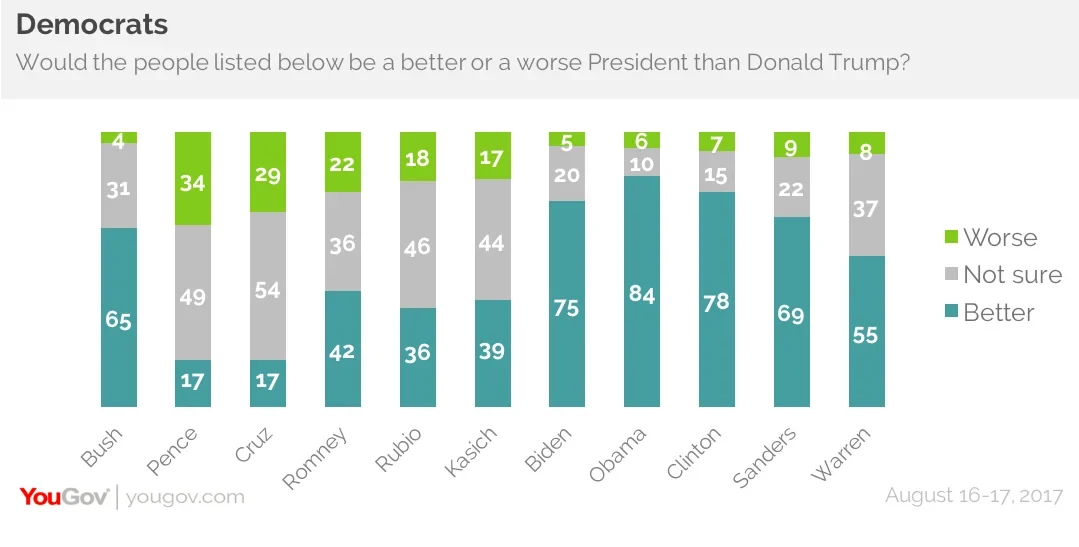 The big news, however, is that most Republicans think Vice President Mike Pence would be an improvement to Trump. It is rare for partisans to admit that they think anyone is more Presidential than their own President. That's true for four of the Republicans (Cruz, Kasich, Romney and Rubio), by varying margins. However, when asked about Pence, Republicans by a 30-14% margin think that Pence would make a better President. While President Trump's support has held up remarkably well among his base (80% of Republicans approved of his performance in this sample), this is a rare sign of a fissure in his base.
Feel free to explore the data on your own here: