63% of Americans believe it's a serious problem that Jared Kushner and Ivanka Trump used a personal email address to conduct government business
How government officials use their personal email accounts seems to be a bipartisan problem. First, Hillary Clinton raised suspicions – especially among Republicans – with her use of a private email server and by doing some government business using a personal email account. Now, the President's daughter Ivanka Trump and her husband Jared Kushner are under scrutiny for how they have conducted government business by private email and on WhatsApp.
Majorities in the latest Economist/YouGov Poll see each of these as serious problems. While there are partisan differences, many Republicans agree that the use of personal accounts by the Jared Kushner and Ivanka Trump (who both serve in the White House) are serious problems, and even more Democrats describe Hillary Clinton's use of personal email accounts that way.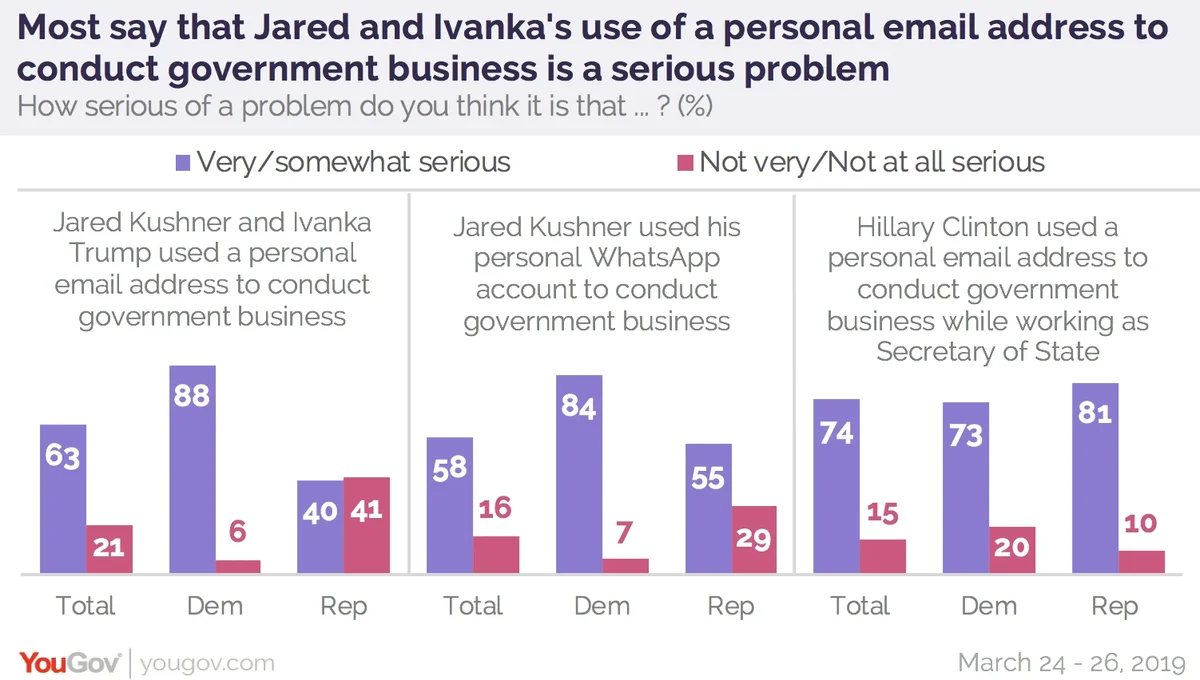 The use of WhatsApp – a messaging service Kushner used to communicate with foreign leaders, including Saudi Arabia's Crown Prince Mohammed bin Salman – may not be understood by many respondents. Only 24% say they have ever used it, a group that includes more than a third of those under 45 but just 8% of those 65 and older. Those who have used WhatsApp presumably are aware that messages using the app are delivered with end-to-end encryption.
Users express more concern about Kushner's use of the app than other Americans. 70% of those who have used WhatsApp say Kushner's use is a serious problem (41% call it "very serious").
The app itself gets mixed reviews from the public overall, though more than half express no opinion about it. But among those who have used it, opinion is overwhelmingly favorable.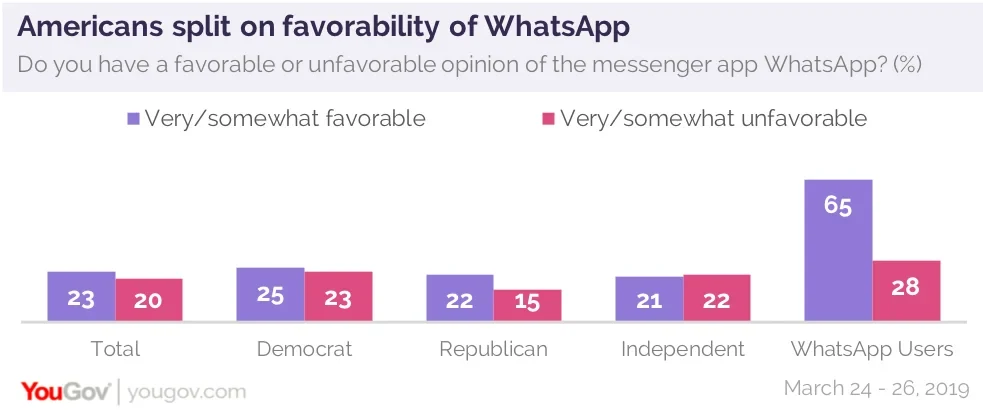 Hillary Clinton's emails have been part of the political discussion for years, and most Americans have an opinion: a majority say her use of a personal email account for government business was illegal. But the opinion of Kushner's WhatsApp use is nearly as negative, and there is only a small difference in how people assess the Trump and Kushner use of their own personal email accounts to do government business. For many Americans, all three should be illegal.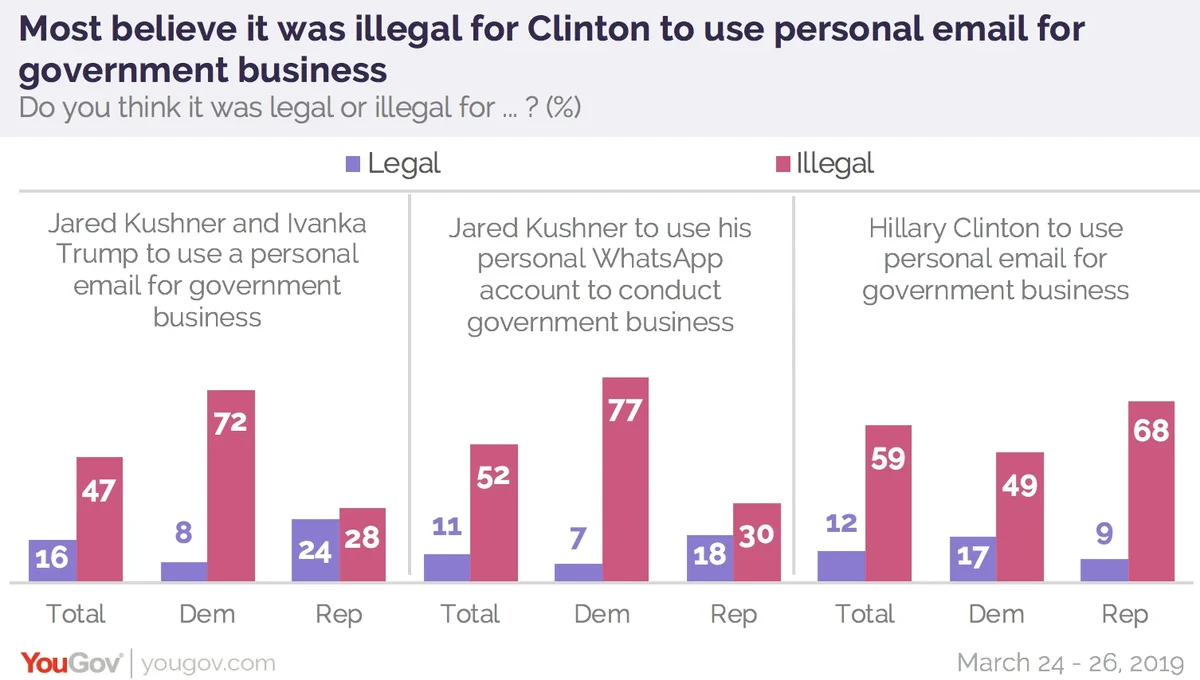 Once again, Democrats see illegality in Clinton's use; Republicans much more narrowly see illegality in Kushner's and Trump's actions. Those who use WhatsApp are even more certain than the public overall about Kushner's actions. By 61% to 15%, they say the use of WhatsApp for government business should be illegal.
There is some, but not a lot of, consistency in assessing these behaviors. Republicans who say Clinton's behavior was illegal are more likely to say the same about Ivanka Trump's and Jared Kushner's use of private accounts. By 35% to 24%, they call their actions illegal. Similarly, two-thirds of Democrats who say they current White House advisors did something illegal say Clinton did too.
See full toplines and tables results here.
Image: Getty