52% of Americans are worried that a school shooting could happen in their area
Twenty years after two shooters at Columbine High School in Colorado killed 12 students and a faculty member, few Americans see positive change when it comes to in school safety. Six in ten (61%) Americans think students and faculty today are less safe from gun violence than they were in 1999.
Some groups are more likely than others to believe schools are less safe from gun violence today: 55% of Republicans see schools as less safe today, but even more Democrats, 71%, believe that. But concern about a lessening safety for students exists throughout the country, among both those who personally own guns and those who do not.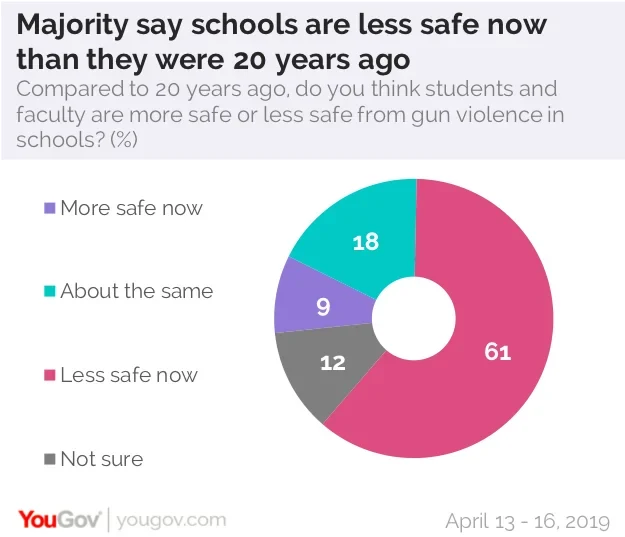 More than two-thirds see an increase in school shootings over the last two decades, and there are several events high in public consciousness, including the 2012 killing of 27 primary school students and teachers in Newtown, Connecticut, and last year's shootings at Marjory Stoneman Douglas High School in Parkland, Florida. Well over half the public say they have heard "a lot" about those events, the horror of which may have caused so many Americans to say that school shootings have increased, and not decreased, in the last 20 years.
Women in particular are concerned: they are 13 points more likely than men to say that school shootings have increased.
Worry about school shootings in their own community affects parents and non-parents alike. By 52% to 30%, Americans say they are worried that a shooting could happen in their own area. Once again, women are especially willing to admit their concerns. Republicans are among the few groups to say they are not worried about school shootings in their area. Nearly half of Republicans – 47% -- are not worried. 69% of Democrats are.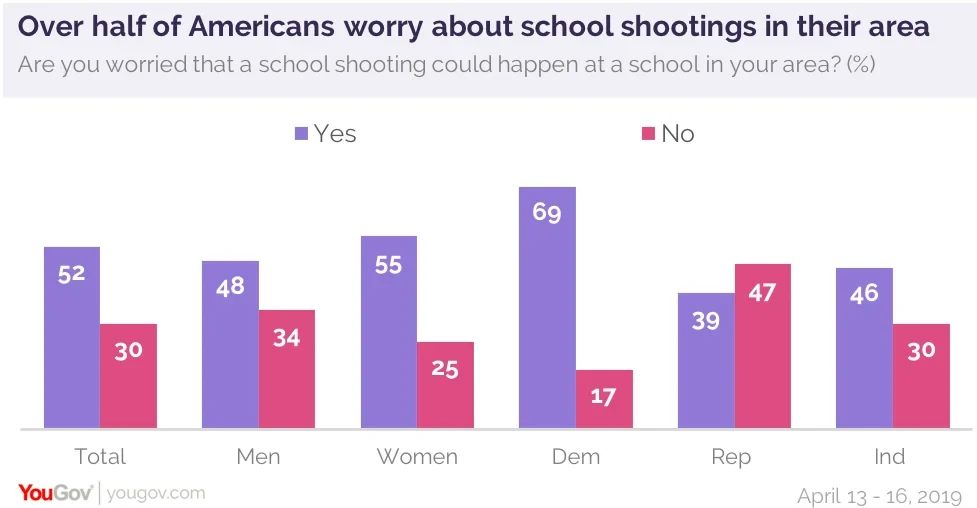 Personal gun ownership doesn't lessen the concern very much. By 50% to 36%, those who personally have a gun worry about school shootings.
Republicans are far more likely than Democrats to own a gun or have a gun in their household. Ownership is lower among women, African-Americans, and those in the Northeast.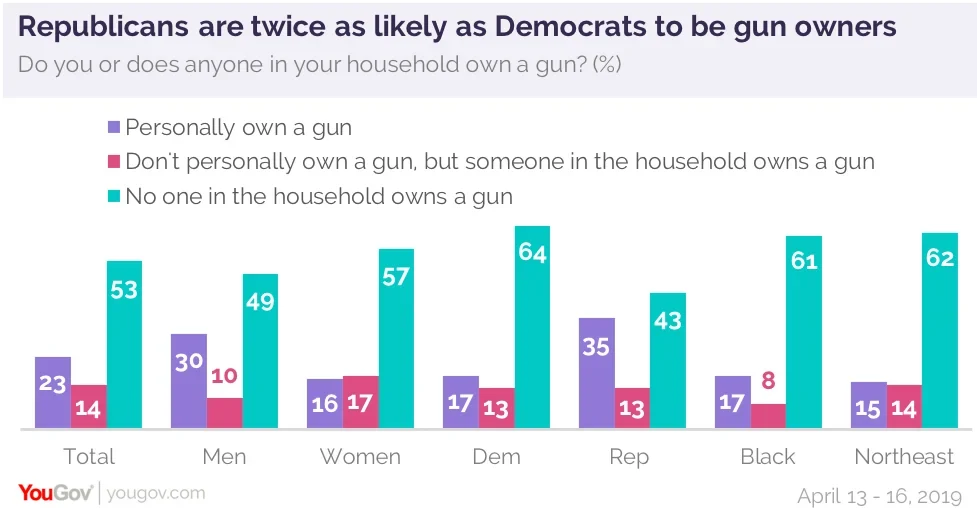 There are some large differences between gun owners and those who don't own a gun. One is in how people evaluate the National Rifle Association. It is partly a matter of politics (77% of Republican have a favorable opinion of the NRA compared with only 19% of Democrats), but it is also a matter of gun ownership. Those who personally own guns have an overwhelmingly favorable opinion of the NRA, non-gun owners who live with someone who owns a gun are narrowly positive, and those without a gun in their households are twice as negative as positive about the organization.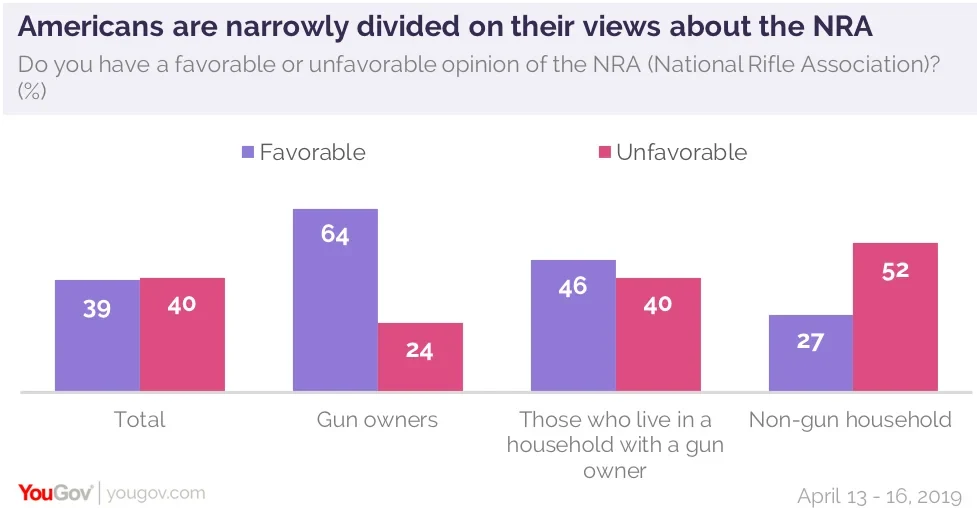 Gun control is a major issue for Democrats, 68% of whom call it very important. But many are unsure that gun laws would be enough to end school shootings or gun violence in general. By 55% to 33%, Americans say school shootings are more of a mental health problem than a gun problem. Only Democrats disagree, 58% to 34%.
See full toplines and tables results here.
Image: Getty