(Week of 4/21/2012) In the last few weeks, two government agencies have generated problems for the Obama Administration: the General Services Administration's bill for a Las Vegas party resulted in the resignation of that agency's head, while the Secret Service's adventures in Cartagena also caused dismissals and resignations. The latest Economist/YouGov Poll finds more Americans paying attention to the latter than the former, and they see both as having a negative impact.
Those paying attention to the GSA Las Vegas scandal don't believe it's an isolated incident: 84% say there are probably many examples of excessive government spending on conferences and meetings. And nearly six in ten think this type of government spending has contributed to the national debt.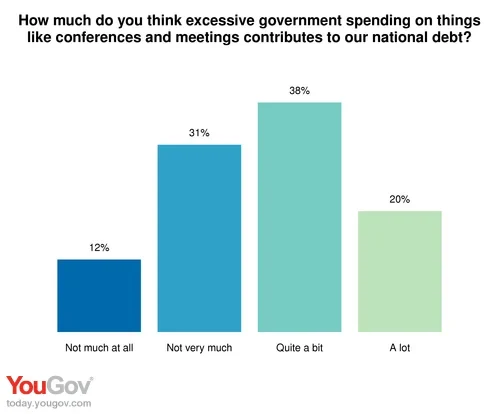 As for the partying in Cartagena, most Americans believe this will have an impact on America's reputation in the world; 65% say it will damage the nation's global reputation, though just 19% say it will damage it greatly. Republicans are especially likely to believe that.
But relatively few Americans see this Administration worse than others when it comes to scandal. 25% say it has had more scandals than usual, while 32% say it has had fewer. This tends to be a partisan reaction: Republicans view the Democratic Obama administration as more scandal-ridden than other presidencies; Democrats see it as less corrupt.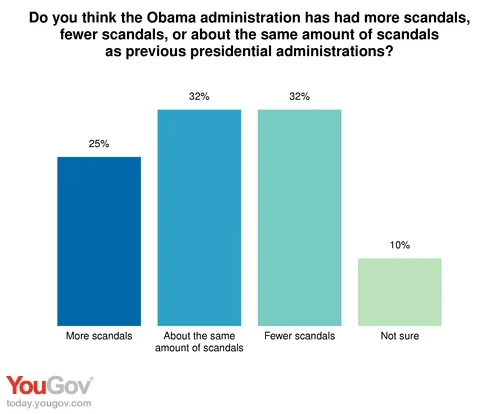 The President's approval rating doesn't seem to have suffered. 43% (about the same percentage as last week) approve of the way Obama is handling his job; 51% do not.