It is sometimes hard for a political figure to recover quickly from claims of scandal, but some do.
Last week, Republican Senator Ted Cruz lost favorability with Republicans after flying with his family to Mexico during the Texas storms and outages. But the latest Economist/YouGov poll shows that his ratings may be inching back up.
The Senator's favorability rating dropped eight points among Republicans last week from 68% to 60%, but he has recovered four points (64%) this week. His improvement among Independents is even more impressive: after an eight-point decline among Independents (36% to 28% drop last week), he rose back to 34% favorability this week.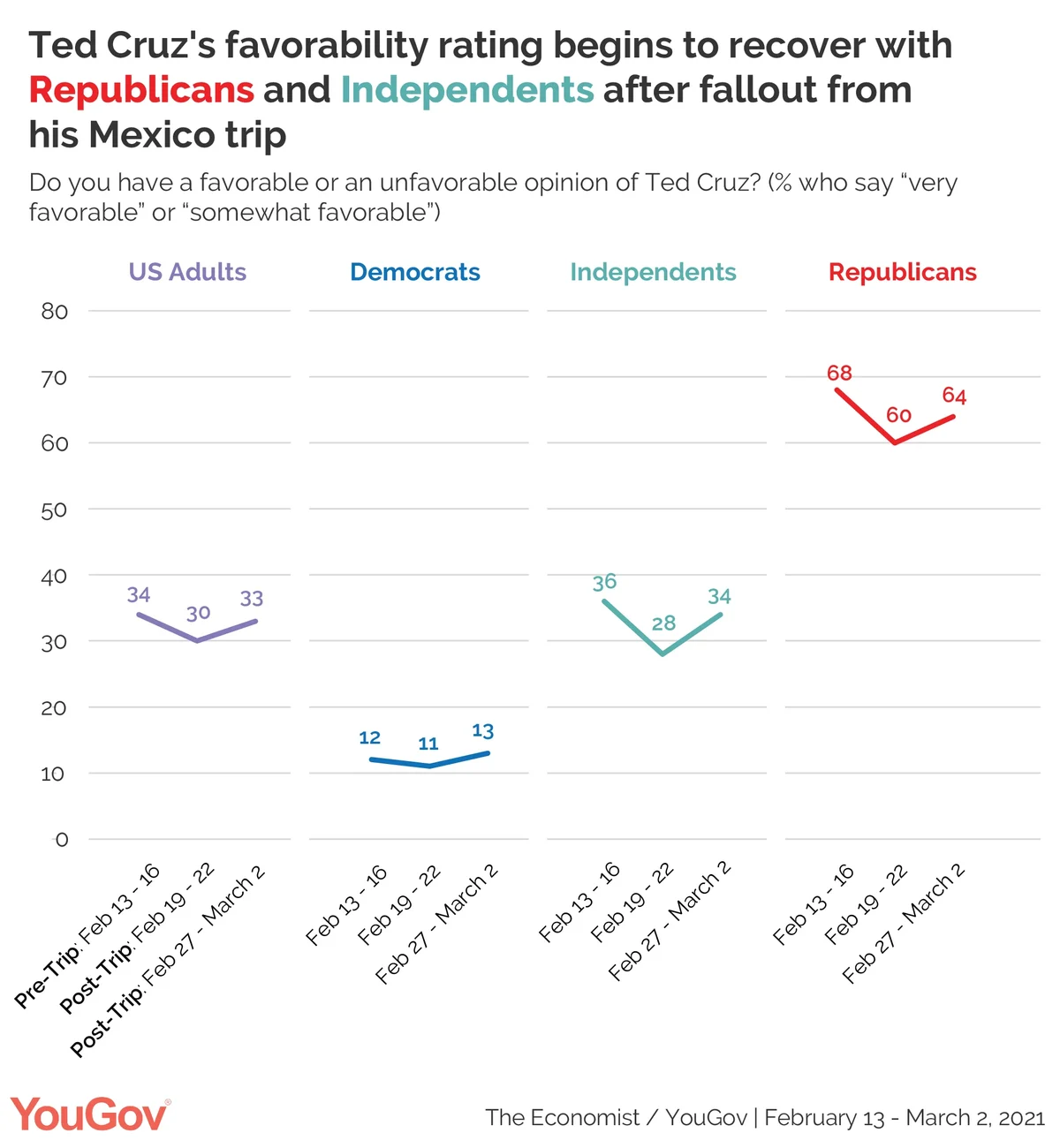 Seven in 10 Democrats (71%) continue to have a very unfavorable opinion of the Texas Republican, relatively unchanged from last week (68%). Just 13% of Democrats have a favorable opinion of Cruz this week, compared to 11% last week and 12% the week prior.
See the toplines and crosstabs from this Economist/YouGov poll
Methodology: The Economist survey was conducted by YouGov using a nationally representative sample of 1,500 US Adult Citizens interviewed online between February 27 - March 2, 2021. This sample was weighted according to gender, age, race, and education based on the American Community Survey, conducted by the US Bureau of the Census, as well as 2016 Presidential vote, registration status, geographic region, and news interest. Respondents were selected from YouGov's opt-in panel to be representative of all US citizens. The margin of error is approximately 2.6% for the overall sample
Image: Getty