(Week of 6/23/2012) On Monday, the United States Supreme Court struck down three components of the Arizona immigration law, but unanimously upheld the law's provision that requires police to ask those arrested or detained for proof of legal immigration status, if police suspect them of being in the country illegally. Americans in the latest Economist/YouGov poll support a generic version of that provision by more than two to one.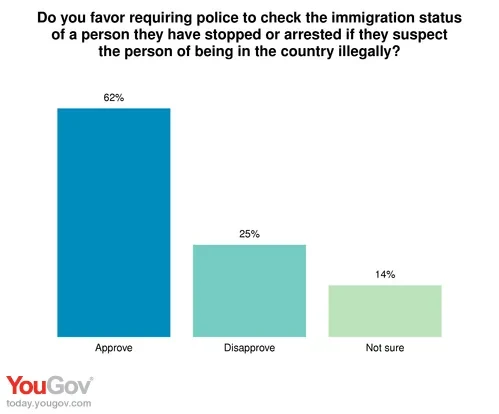 62% support the requirement that police check the immigration status of individuals they suspect are in the country illegal, while 25% disagree. Democrats approve of this policy 46% to 34%; Hispanics disapprove of it 45% to 34%.
The Court's primary rationale for striking down the other provisions of the Arizona law was that these provisions conflicted with federal immigration policy, and immigration policy is an area in which the federal government has exclusive authority. But Americans aren't so sure that the issue should be left just to the federal government. Just as many say immigration should be an issue on which states can legislate as say it should be left to the federal government.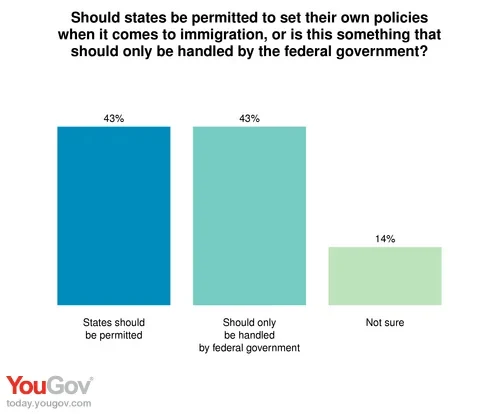 70% of Republicans want states to be able to set policies on immigration.
There is a belief that illegal immigrants are a drain on American society — nearly half think that, compared with just 26% who think illegal immigrants mostly contribute to society. But many Americans, though not quite a majority, are willing to support a pathway to citizenship for those now in the country illegally. 47% support this, 36% oppose it.