Americans like Stephen Colbert as much as Jon Stewart, but less than the more well-known David Letterman
After nine years on the screen, Stephen Colbert's alter-ego will be leaving the air after Thursday when the last episode of his show airs on Comedy Central before his move to CBS as the replacement for David Letterman. Letterman's last show isn't until May 2015, but unlike Colbert, Letterman will be leaving the small screen. In 2013 he overtook Johnny Carson to become the longest-lasting late night host, and will bow out with 33 years of late night under his belt.
YouGov's latest research shows that Stephen Colbert is essentially as popular as his former boss Jon Stewart. 41% of Americans have a favorable opinion of Colbert, while 42% like Stewart. Most Americans (52%) have a favorable view of Letterman, the man who Stephen Colbert will be replacing on late night CBS. Much of this difference is accounted for by the fact that just under a third of Americans don't know what they think of Colbert and Stewart, and while Letterman's favorability is higher, so is his unfavorability.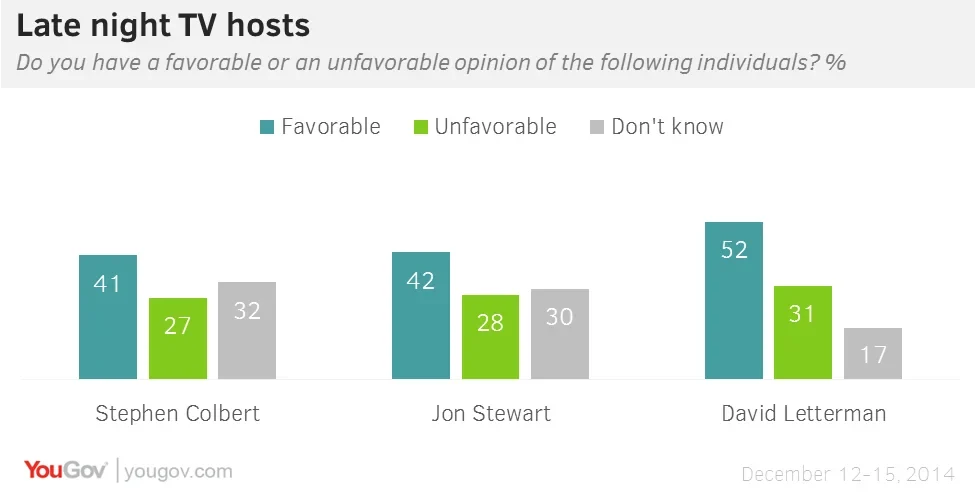 CBS's plan to replace Letterman with a fresher face more appealing to younger viewers is borne out by these results. Among under-30s, Stephen Colbert (52%) has a higher favorability rating than David Letterman (45%). Letterman is, however, more popular among every older age group.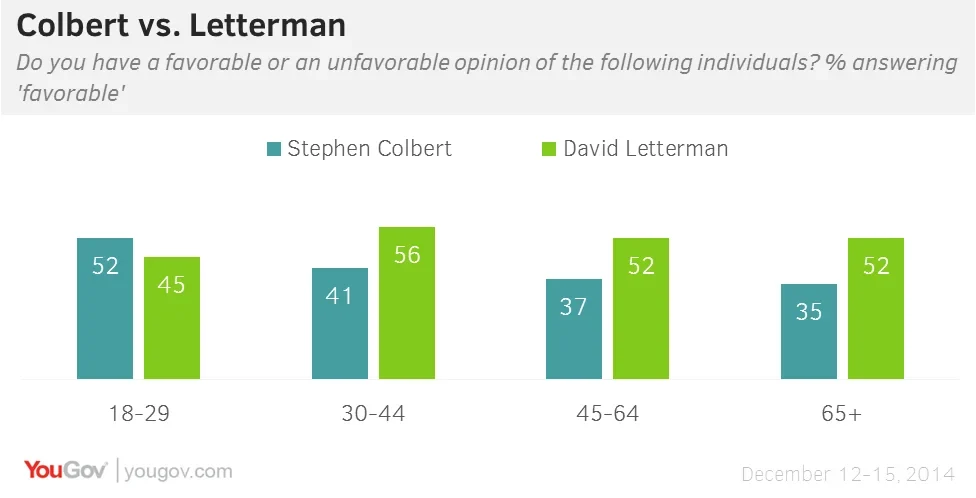 Full poll results can be found here.