Procrastinators are more likely to have trouble waking up in the morning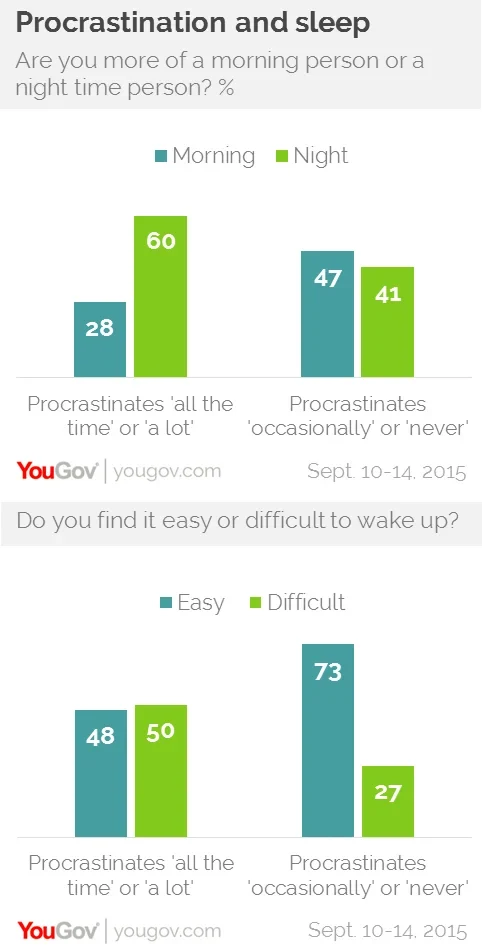 For most of us procrastination is not starting a work report until the last minute, or choosing the sofa and a football game over cleaning the gutters. But many know that they can dodge procrastination all day, until bed time comes and they spend half the evening promising themselves 'just another half hour' with their book, the TV or the internet.
YouGov's latest research shows that Americans who say that they procrastinate a lot are much more likely to say that they are night owls. 60% of Americans who say that they procrastinate 'a lot' or 'all the time' are night people, compared to only 28% who say they are morning people. Among the 63% of the American public who only procrastinate 'occasionally' or 'never', only 41% are night people while 47% are morning people. Overall America is closely divided between morning people (41%) and night people (46%).
This difference carries over how easy people find it to wake up in the morning. 50% of procrastinators find it difficult to wake up, compared to only 27% of people who don't procrastinate much.
Overall the most popular time to wake up every day is 7AM, while 11PM is the favorite time to go to sleep. There is again a noticeable difference on this question between procrastinators and everyone else, particularly when it comes to bed time. 33% of procrastinators say that their ideal time to go to sleep is midnight or later, compared to 23% of non-procrastinators.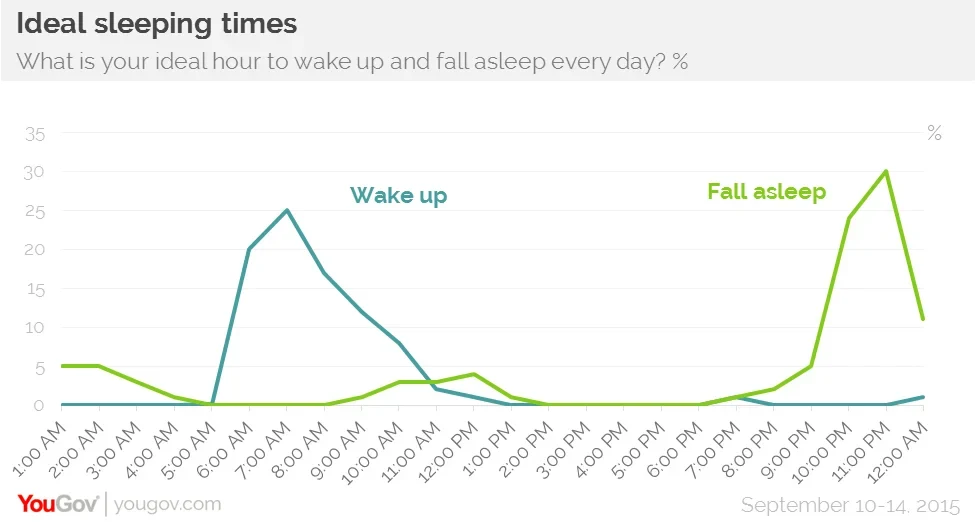 Procrastination may seem harmless, but a new report indicates that procrastination can sometimes have wide ranging and debilitating effects on some people's lives. Similar to a lack of sleep, the stress and guilt from procrastination can have a negative impact on heart health.
Full poll results can be found here and topline results and margin of error here.