Most Americans disapprove of Kaepernick's national anthem protest, but Democrats narrowly approve of it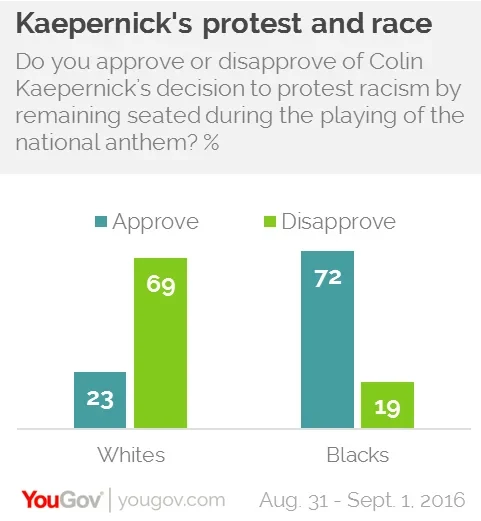 President Obama waded into the Colin Kaepernick controversy on Monday, saying that the 49ers quarterback was exercising his constitutional right by protesting during the singing of the national anthem. Kaepernick prompted outrage in many quarters by remaining seated during the national anthem before a preseason 49ers game. Kaepernick said that he was "not going to stand up to show pride in a flag for a country that oppresses black people and people of color."
YouGov's latest research shows that most Americans (57%) disapprove of Kaepernick's protest during the national anthemm while 32% of Americans approve of his protest. There is a significant racial divide on the issue, as black Americans approve of his protest by a large margin (72% to 19%) while white Americans disapprove of it by a similarly large margin (69% to 23%).
This division persists along political lines, as most Democrats (54%) approve of the protest but most independents (59%) and a huge majority of Republicans (85%) disapprove of the protest.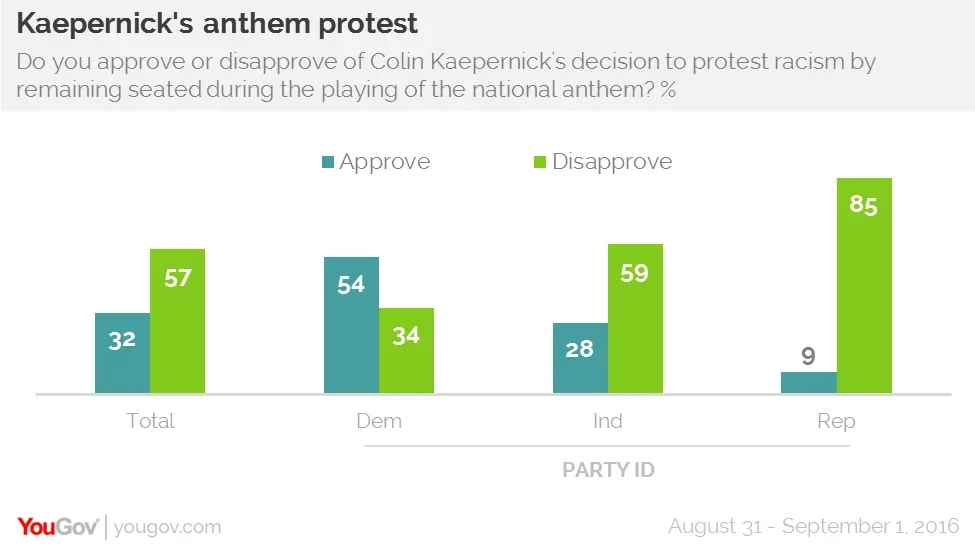 White Democrats are the most evenly divided group, as 43% of white Democrats approve of Kaepernick's protest, but 49% disapprove.