But more than half say that it doesn't matter whether they get "likes" on their photos
Social media is a preoccupation for many Americans, but social media users have a complex relationship with the feedback they receive on the platforms. A recent YouGov study sought to examine the way online commenting affects people emotionally.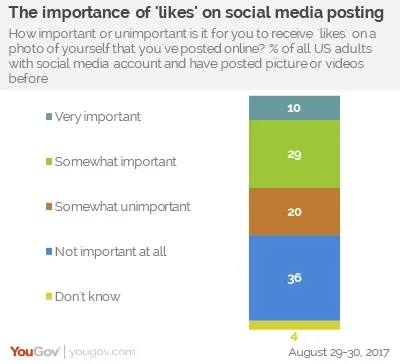 While 26% of Americans post photos of themselves once a week or more, only 10% say that getting "likes" is very important to them. A total of 39% said that likes were at least somewhat important to them. For many, a more personal dose of internet feedback has a greater impact. 61% said that reading a comment on their own post had made their day – only 26% said that a comment had ruined their day.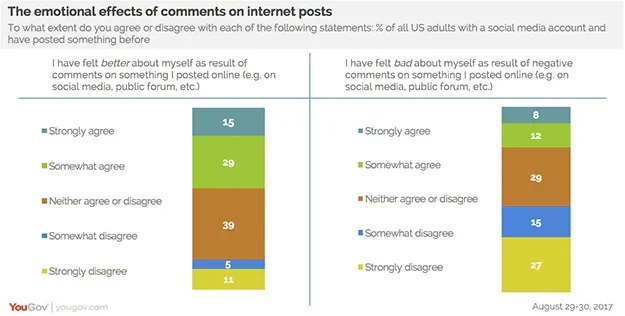 Most people said positive comments had greater power to impact them than negative comments did. A total of 44% of respondents said they've felt better about themselves from a comment on something they posted, whereas only 20% said they'd felt bad about themselves from the same.
For complete results, see here.