The stress of paying for education starts early for many Americans.
YouGov in partnership with The New York Times recently asked parents about the financial impact of preschool and daycare on their lives. Our research found that a majority (59%) of parents with children in preschool or daycare say that paying for childcare is a significant financial strain.
Parents list preschool/daycare expenses as a more significant financial strain than credit card bills, educational expenses, health/medical expenses, transportation expenses, food and groceries, utilities, and entertainment.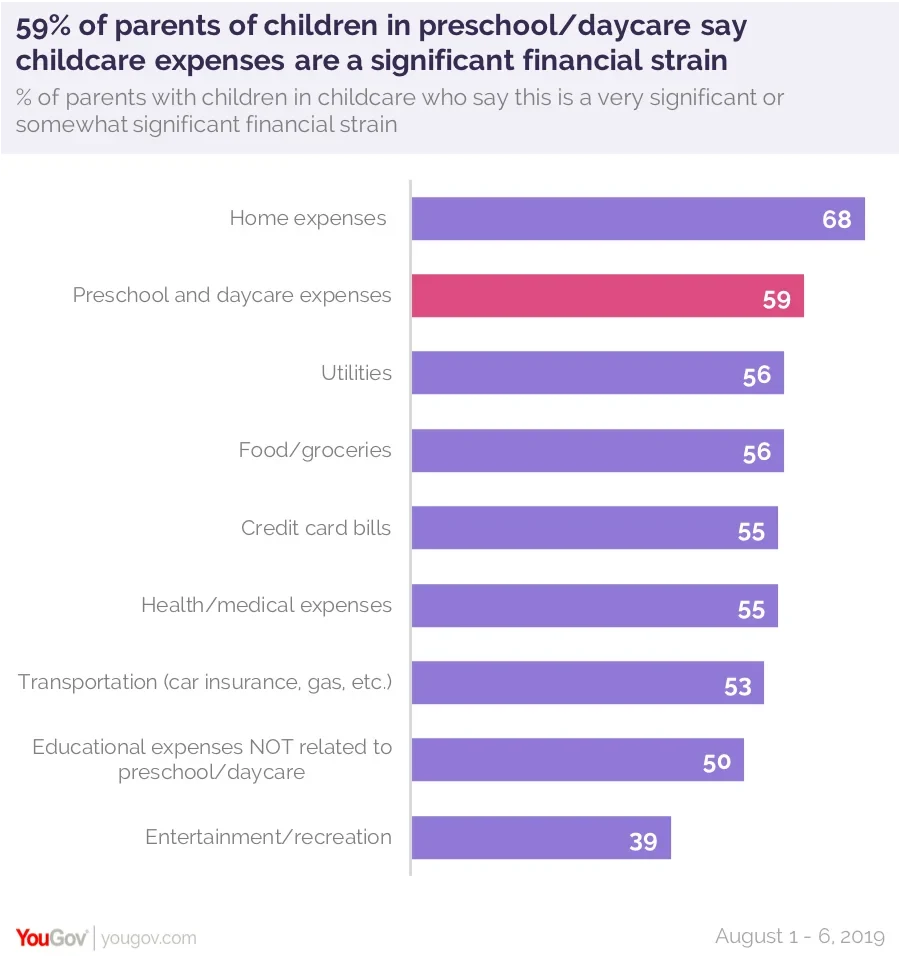 Many parents are spending hundreds of dollars on childcare every month.
More than one in five (22%) say that they spend $1,000 or more per month for their child or children to attend preschool/daycare. The mean amount that parents with one child in childcare are spending is $553.32 per month. For parents with two children in daycare, the mean spend rises to $908.20 every month.
In order to manage these expenses, parents of children in preschool or daycare have taken a variety of approaches.

Four in ten (40%) say they've reduced other household expenses. Nearly a quarter (23%) say they've gotten another job or source of income in order to pay for preschool or daycare. A similar number (22%) have reduced their hours at a job in order to be able to care for children.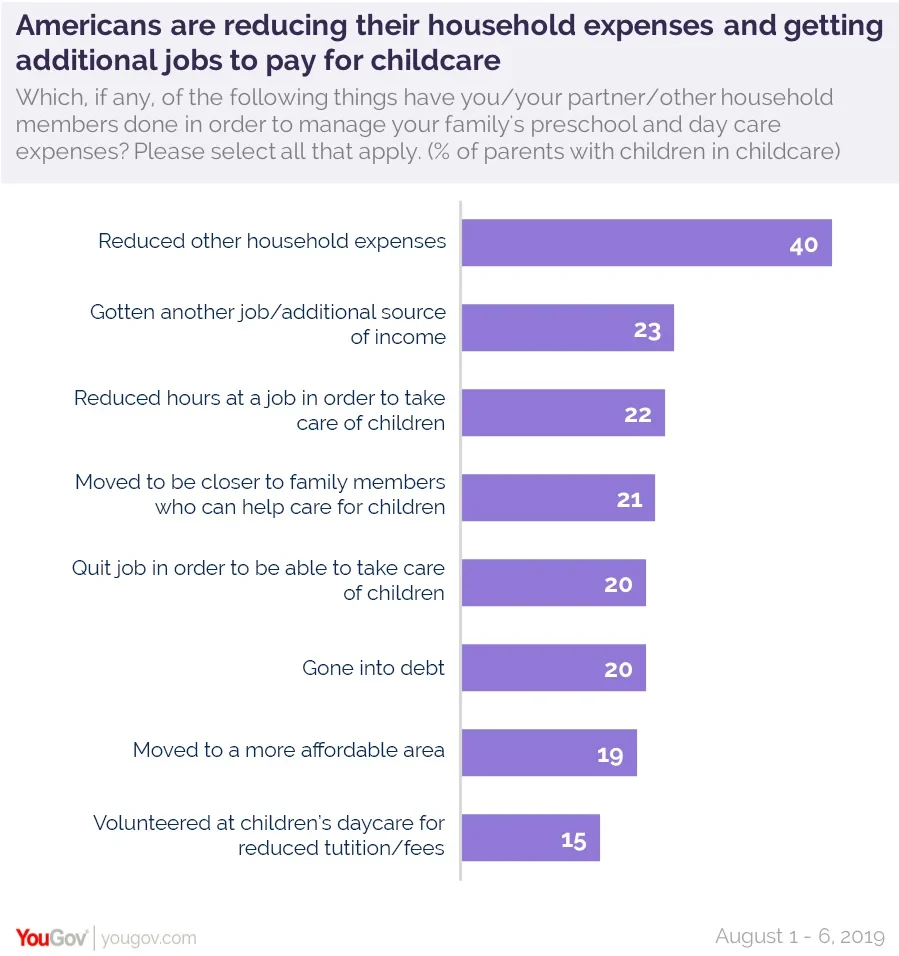 One in five (20%) have gone into debt in order to pay for childcare expenses, while an equal number have quit their jobs in order to be able to take care of children. Twenty percent of parents with children in childcare say that they haven't done any of these things.
Read full results from this survey here.
Methodology: Total unweighted sample size was 1,027 US adults ages 18+ who have children in preschool or daycare. The survey was conducted online from August 1 - 6, 2019.
How much of a financial burden is childcare for your family? Sign up for our panel and weigh in on issues that matter to you.