Trick-or-treating is the best part of Halloween for some kids, but new data from YouGov finds that many of them may not get to enjoy every last piece from their Halloween bounty.
Most (74%) parents of children under 18 confess that they usually eat at least a few pieces of their child/children's Halloween candy.
A plurality (40%) of this group says they generally eat "a few pieces" from their kid's Halloween stash, while about one in five (18%) say they eat "more than a few pieces, but less than half." A bold 4 percent of parents say they typically eat all of their child's Halloween candy.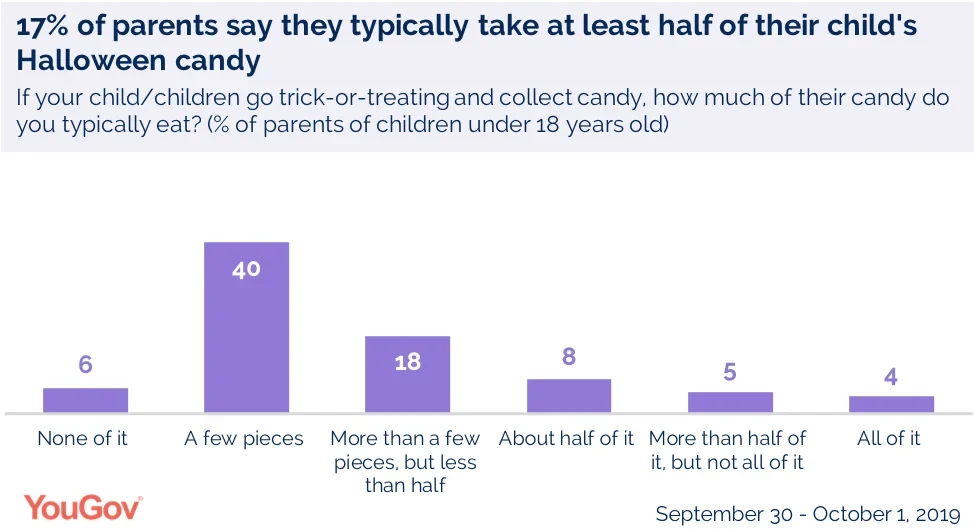 Of those who have children under 18 and plan to eat at least a few pieces of their child's Halloween candy, about half (49%) say they don't ever keep this a secret from their child. But 10 percent of candy-taking parents say the opposite - they "always" keep it a secret from their kids.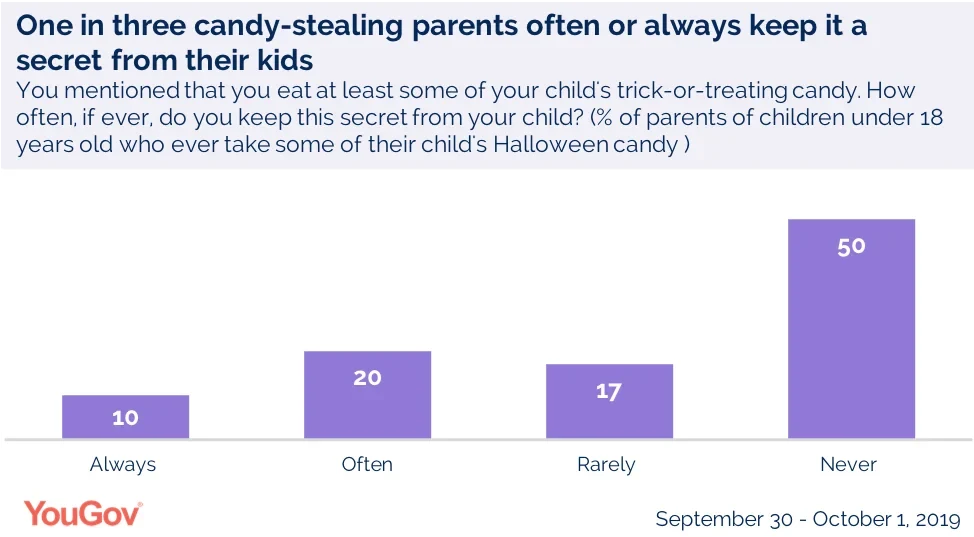 So what treats are Mom and Dad likely to be digging for in the candy bag?
Reese's Peanut Butter Cups (30%) tend to be a popular pick among both kids and adults. Snickers (23%), Kit Kats (21%), M&Ms (21%) and Butterfingers (12%) are other popular picks for Americans' favorite candies.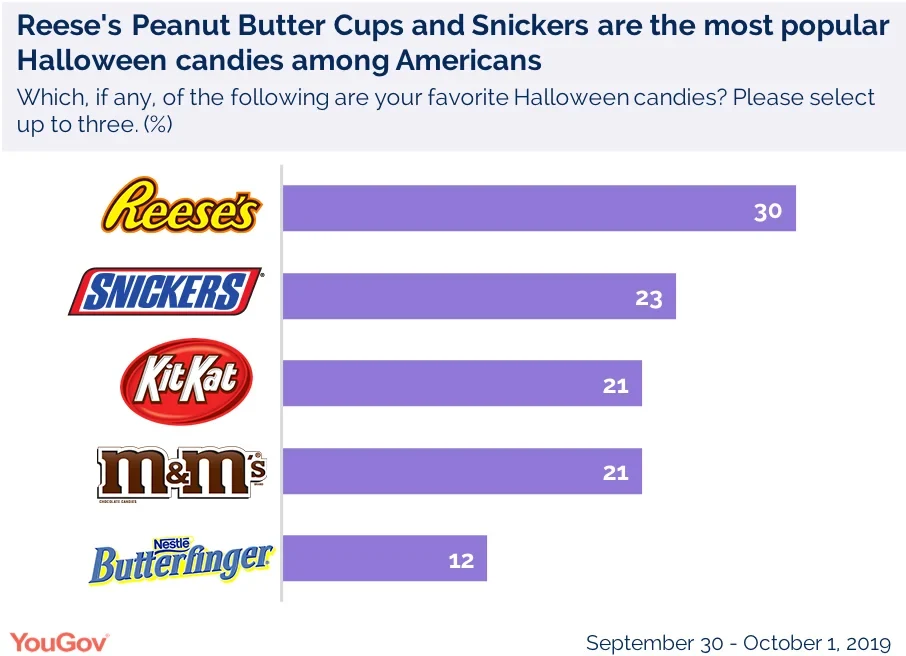 Further research from YouGov finds that 38 percent of parents with children under 18 plan to dress up in costumes with their kids this year. Nearly half (49%) of this group says that their household plans to give candy to trick-or-treaters this Halloween. Slightly fewer (42%) Americans overall say that their household will be passing out candy to trick-or-treaters on Halloween.
Related: 45% of Americans believe that ghosts and demons exist

See full results from this survey.
Methodology: Total unweighted sample size was 1,293 US adults, including 317 US adults who are parents to children under the age of 18. The figures have been weighted and are representative of all US adults (ages 18+). Interviews were conducted online between September 30 - October 1, 2019.
Images: Getty and Wikimedia Commons